We moved down to our friends' place in Switzerland on Saturday. Our home for the next couple of weeks is a town called Le Bouveret which sits on the south-eastern shores of the vast Lake Geneva. We left behind an insane amount of traffic in Les Gets as a deluge of holiday makers flooded into the valleys for peak half term season. Hence, the journey to Le Bouveret took about twice as long as it should have done. We're using this opportunity and the stable internet connection to sort more stuff out and get some work done but the last couple of days have been a little bit boring for the kids.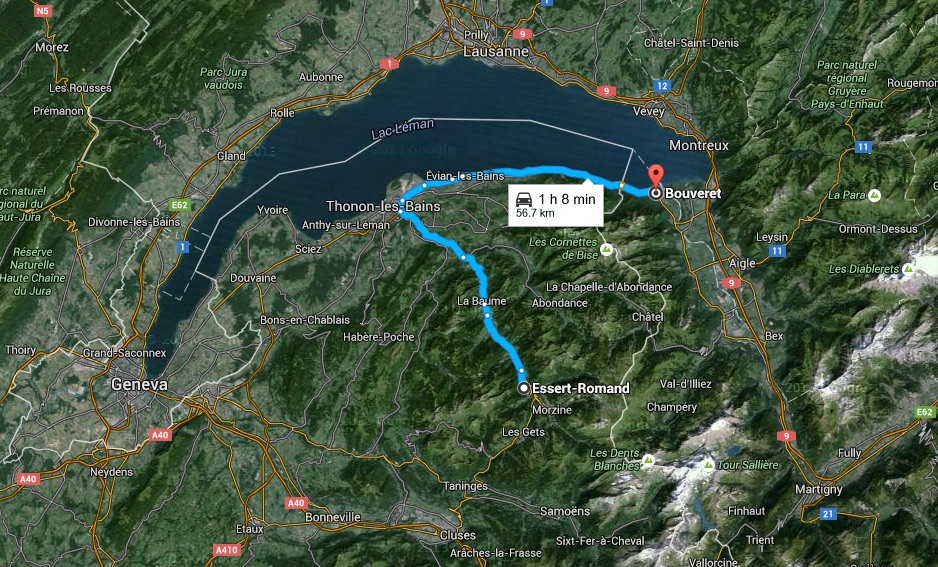 Sitting in the car, going food shopping, helping out with the stress of reading detailed instructions in French at the fully automated car wash, no snow outside, none of the daily sledging or skiing they were getting used to, more screen time than is good for them and on top of this, we've got people living above and below again so we're back to 'shushing' as well.
We suspected this time might come and it's started!
"We just want to move back to England! We didn't ask to come here!"
We knew this would happen but it still tugs at the heart strings a lot more than expected. Probably because we're also feeling the pull, especially with Nina's Dad still in hospital.
It's three weeks since the kids left school and two weeks since we arrived in France. We'd made the decision to try and have a bit of a holiday/family time when we first got here, thinking it would make it more fun. We thought that holding off starting school until after this half term holiday would be a good idea but with hindsight, it might have been worth getting them into school sooner.
The kids are obviously bored of our company and each others'. In fact, I think cabin fever is kicking in for all of us. They need some other kids to play with, some new friends, more mental stimulation and some other interaction. Having said that, so do we! The next two weeks could be challenging…