A bit of a boring day for the kids (again) as we tried to get some work done (again) as well as contacting all the estate agents in Les Gets (again) to try and get the longer term accommodation sorted (again). The agent I left Nina with before Bambins Du Bois had filled us with optimism but hadn't followed up with the promised e-mail and was now proving hard to get hold of.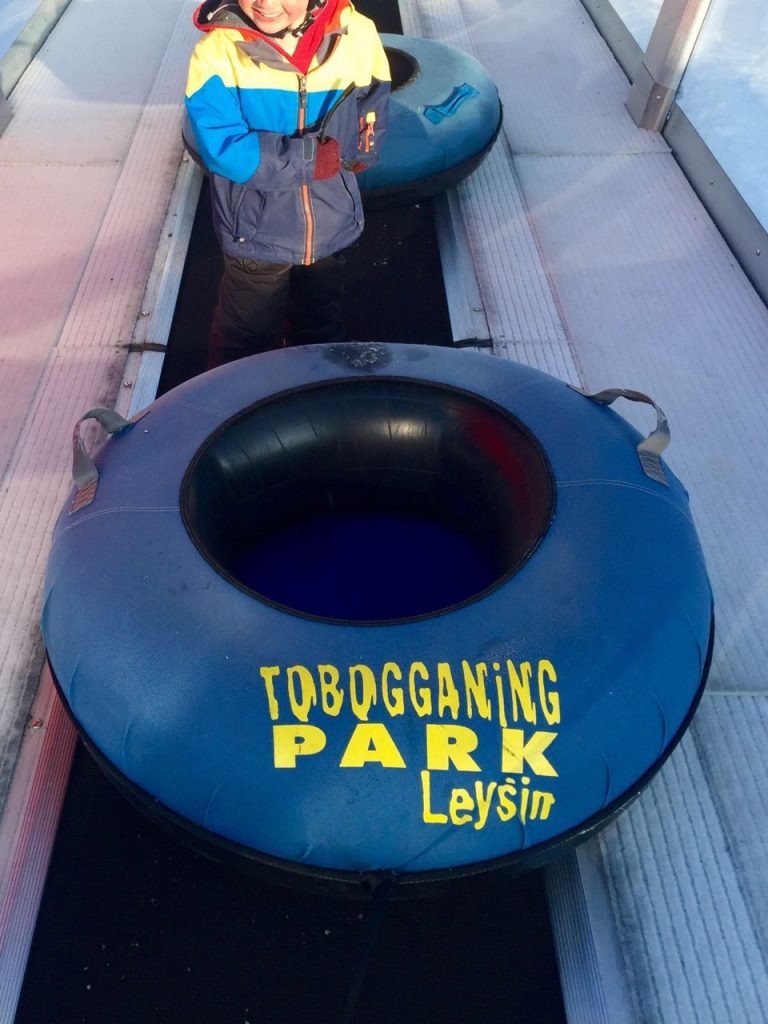 Nina, who doesn't enjoy running as a rule, discovered renewed inspiration from our new mountainous environment, brighter weather and outdoor lifestyle and decided to run to Migros (the supermarket) with Iz in tow to pick up some food.
I was sitting at the computer working and our 4 year old son triumphantly presented me with the iPad chess game he had just beaten. Nina and I couldn't beat it the other night. Embarrassing!… Maybe all that excessive screen time is paying off!
"Great fun and just the adrenaline hit we all needed!"
By mid afternoon, attention spans and parental patience were at breaking point (when does school start again?) so we decided to take them out for a bit of fun. I billed it as a 'surprise' and playfully refused to tell them where we were going which almost caused a double tantrum.
Careful de-escalation (whilst maintaining total secrecy) saw us heading for an old favourite: The Tobogganing Parc in Leysin.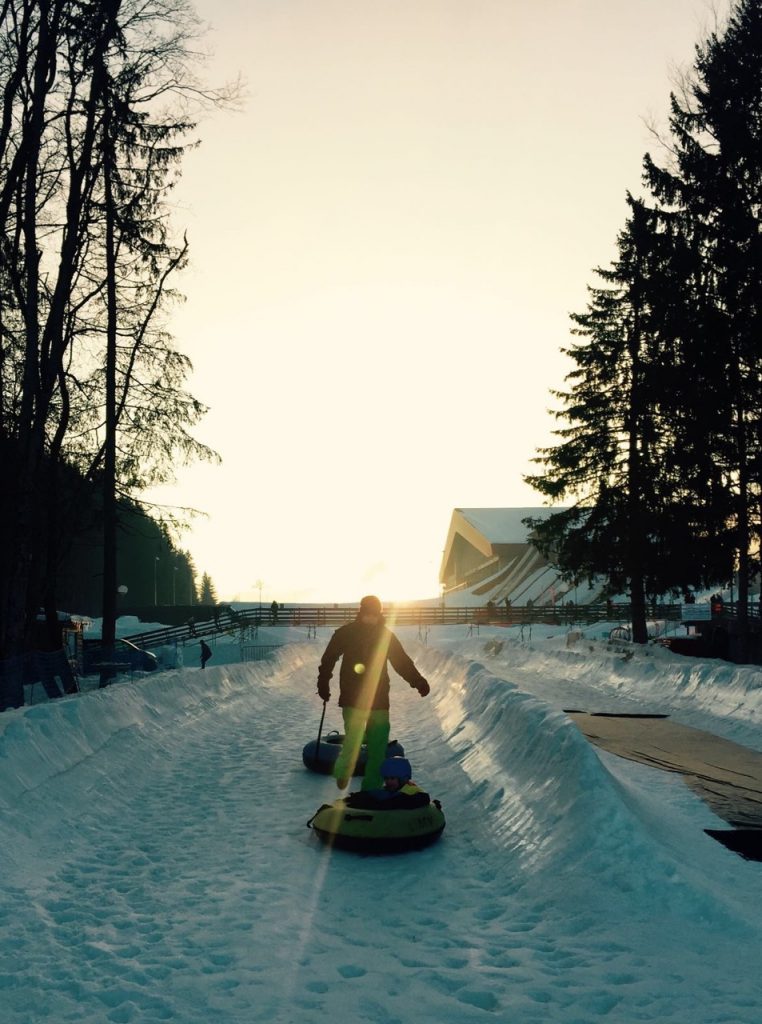 Every winter, ex-world bobsleigh champion and Olympic medallist, Silvio Giobellina and his team sculpt and maintain the fantastic snow tubing park in Leysin. There's about 10 different runs as well as a few more gentle 'pistes' for the younger kids. The runs include banked turns, jumps, tunnels and a 5m wooden tower to drop in for extra speed. There's even an airbag jump and a loop the loop!
If you're ever in the area, this place is well worth a visit. Great fun for everyone and just the adrenaline hit we all needed!