We've been in Essert Romand for a couple of days now. The apartment is lovely and the rest of the chalet is empty so it's nice not having to shush the kids constantly for a few days. Nina's Dad has some kind of sepsis and has been kept in hospital for intravenous antibiotics and more tests but everything seems under control. Modern technology is a marvellous thing and being able to have face-to-face conversations with family over the internet at a time like this is invaluable.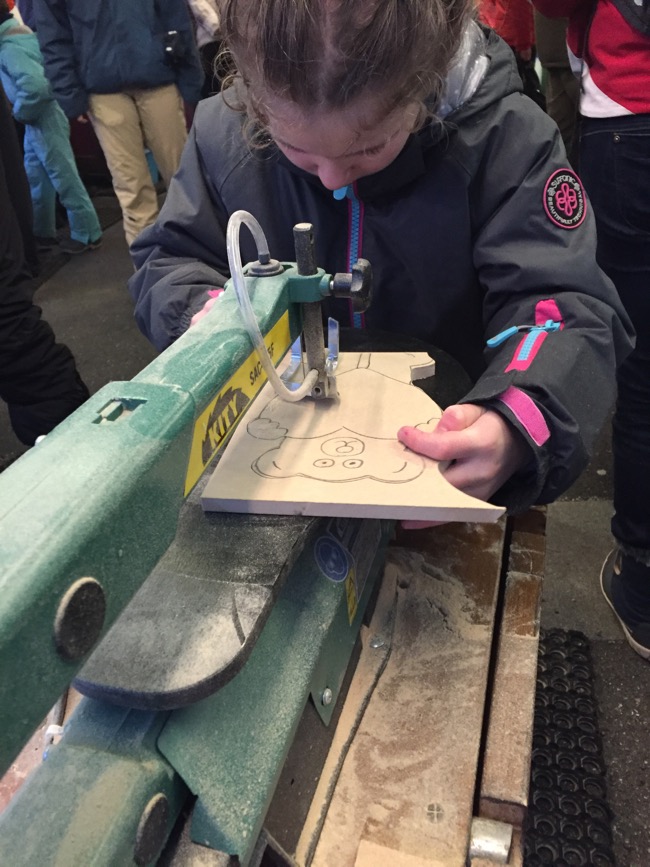 We had a drive up to Les Gets this afternoon to pop into some of the local estate agents to ask about finding somewhere long-term to rent (again!) after February half term. The kids had been couped up all day as it poured with rain outside and we got on with some home schooling. I left Nina at the estate agents and took the kids for another skate on the ice rink.
We took the place by storm as usual. As the other kids elegantly glided around the rink with their parents watching on proudly from shelter on the sidelines, we careered across the ice taking huge walloping slams and ploughing through the deep slushy puddles on our backsides. We were totally soaked! €20 down and 10 minutes later, the kids had had enough and it was on to the Tuesday night activities in the town square.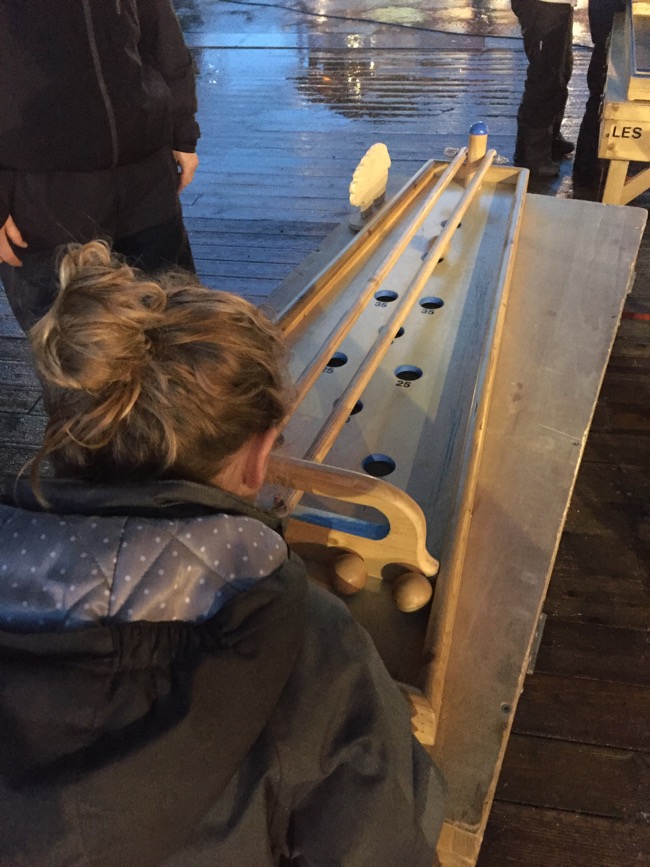 Possibly the best value €2 of our trip so far goes to 'Les Bambins Des Bois' where kids get to craft an MDF ornament using table jigsaws, dremels and sanding machines. The news about the carcinogenic properties of MDF obviously hasn't reached France yet and there wasn't a dust mask, ear defenders or protective goggle in sight.
So, when in Rome…. join the herd and subject your children to uneccessary physical harm and crack on!
It was great fun! It entertained the kids for a good 30 minutes and they were over the moon with their creations… Until T tried to colour his in with felt-tips when we got home. "I need to take this back and sand it off again Dad!"
Les Bambins Des Bois is highly recommended. It is the one thing they have asked to do again straight away… and every day since! A good bargaining chip for the future, me thinks (Cackle cackle!).
Don't miss out on any new posts by entering your e-mail address and subscribing to our new post mail-out list.
Feel free to comment below and if you do enjoy the blog, don't forget to like, comment and share. Cheers!