OK. This is definitely 'Sod's law'… No travel, no lifts and what happens?.. MEGA DUMPS of snow in Les Gets!
This 'season' had already got off to a pretty good start in the 'conditions department' but last week, the snow just kept coming. There was a decent amount predicted in the forecasts but Friday morning's delivery was a bit of a surprise… It must have taken the snow clearance guys by surprise as well…
They were way behind schedule and I had to dig out a 'launch pad' long enough to take a run up in the van and get enough momentum to 'snowplough' the rest of our road and get the day started.
Nina and I decided it was worthy of a drive around town to grab some footage and make a little video which ended up gathering quite a bit of interest online. Reuters even got in touch to ask if they could access it for their news networks. Not sure if it got used anywhere yet but if you spotted it, let us know. 👍
After last week's splitboard bonanza of activity, I had to dial it back and catch up with some stuff this week. We still managed some shuttle runs down the Chavannes with the kids…  And a splitboard hike… Or two… 😉
Whilst there was tons of the snow in Les Gets, the temps rose on Wednesday and Thursday making it heavy going lower down. The big dumps had also led to Avoriaz putting many areas 'out of bounds' while they get to work blasting the dodgy bits. It looks like it could be a bit sketchy out there for a while.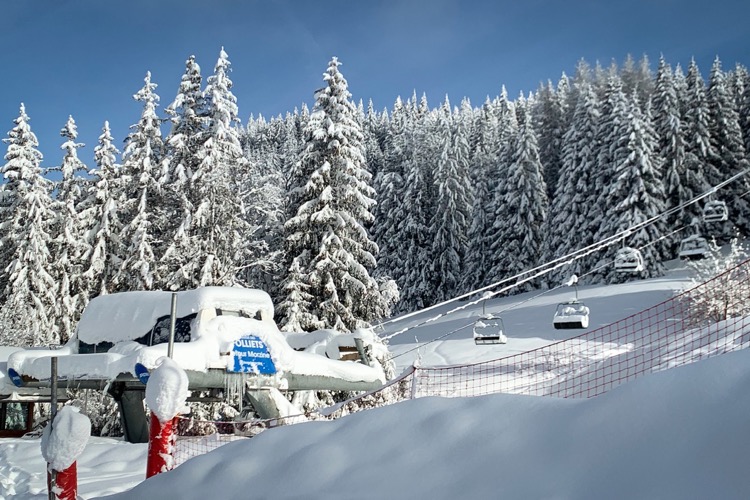 Anyway… Short and sweet this one… A bit of a limbo post really, a bit like that episode of Breaking Bad where Walt spends the whole time chasing a fly round the meth-lab! We wanted to check in and share a few snowy pics because (we hope 😬🤞) they're always a delight.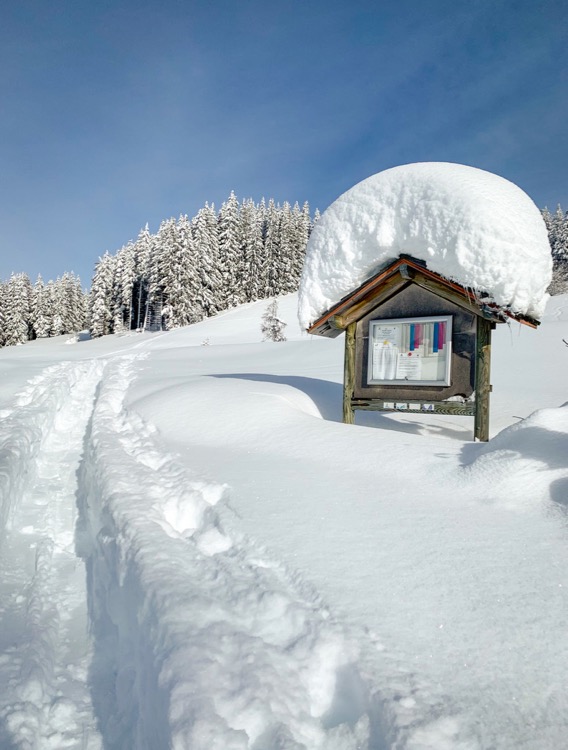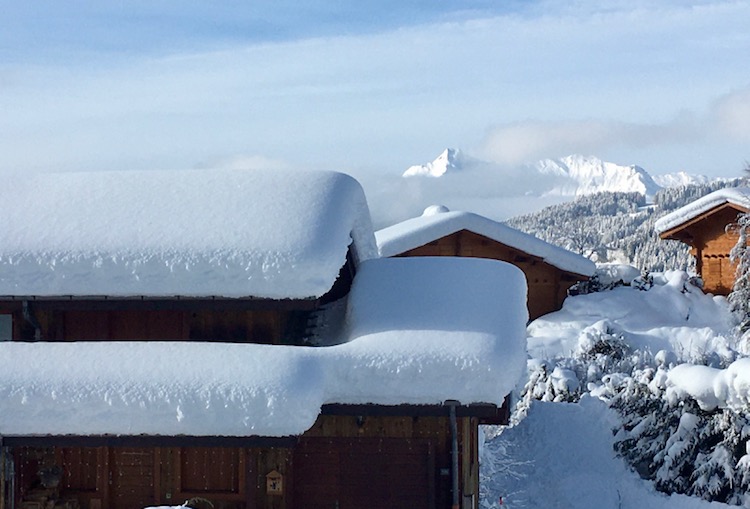 I tell you what though… If things do end up opening at some point this season, there should still be plenty of snow left to go at, whenever that is.
Get yourself kitted out for Winter
Winter's coming and it's always a treat getting your new kit sorted!.. Our affiliate partner Blue Tomato is THE leading online shop for winter and trend sports, streetwear and fashion with over 450.000 products from over 500 well-known brands. Click here to see if they've got anything you fancy.