The washing machine has just sploshed into life again for the umpteenth time this muddy weekend. Following our family biking at Super Morzine and this morning's chilly, wet and mud-riddled Kids' Spartan Race, the kids are currently upstairs soaking in a deep, soapy, hot bath.
After the super-toasty dry weather we had a couple of weeks ago, it's been a wet and muddy weekend in the Haute Savoie. When it's like that, there's really only one thing to do… Get wrapped up and get in among it!
Spartan is in Morzine again this weekend for the second of its 3 year contract and the place is super busy. The town is packed with seriously ripped athletes wearing not very much except lycra and mud. It does make for a very enjoyable spectator experience though…
Yesterday was a bit miserable, weather wise, too. After a leisurely start to the day, we pulled out the waterproofs and drove out of Les Gets for a change of scenery. We skipped past the Spartan crowds and competitors in Morzine and carried on up the road towards Avoriaz. We parked up in the big car park at the top of the Super Morzine bubble lift and the bottom of the Zore chairlift.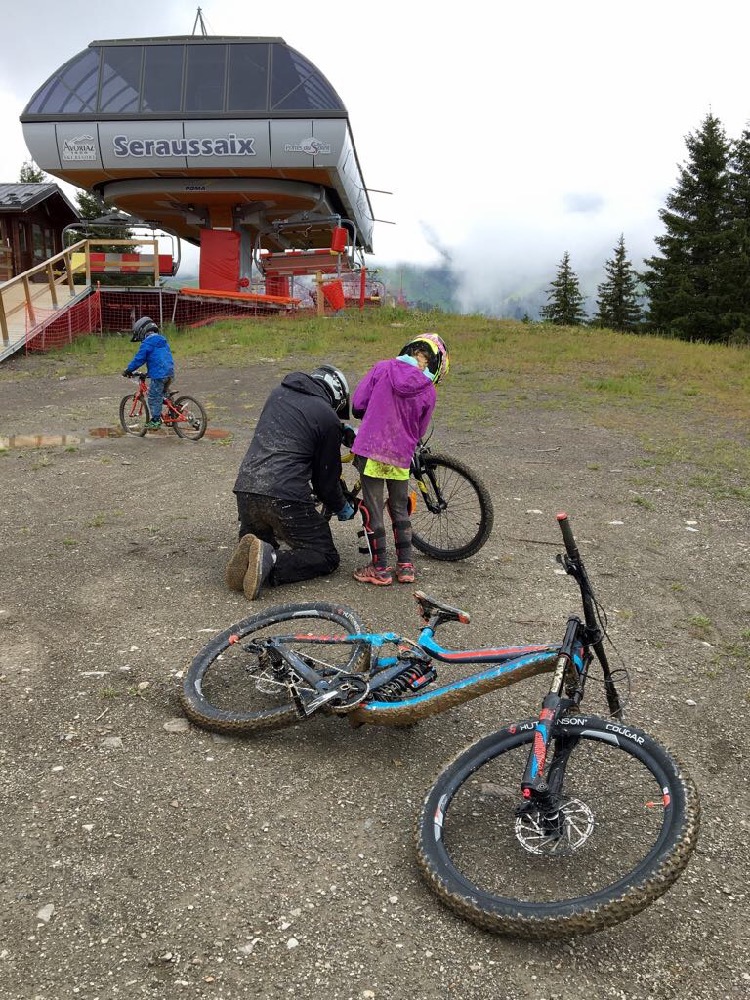 We kitted up and rode the Zore chairlift up before dropping over toward the Seraussaix lift. Here, there's a couple of super-fun, family-friendly, green trails that were even more fun caked in a layer of splodge. T and I had ridden these last year but it was new ground for Iz and Nina. After a couple of runs, we ended up back at the bottom of the Zore lift and the kids were pooped. A few big stacks and some hasty trial and error lessons in riding the gloop had sapped their energy and it was time for a snack break.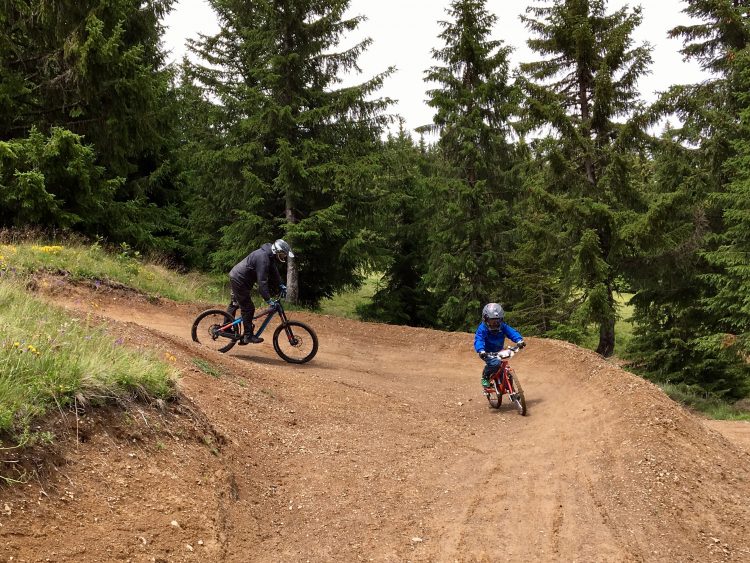 Beyond the carpark at the top of the Super-Morzine bubble lift is a little restaurant called La Grenouille du Marais. It always seems to pop up in peoples' feeds as a popular spot and this was the first chance we've had to check it out. We squelched our muddy backsides onto a picnic bench and admired the view back over Morzine, Les Gets and La Côte D'Arbroz before ordering a couple of nutella crêpes and a couple of 'demi' beers.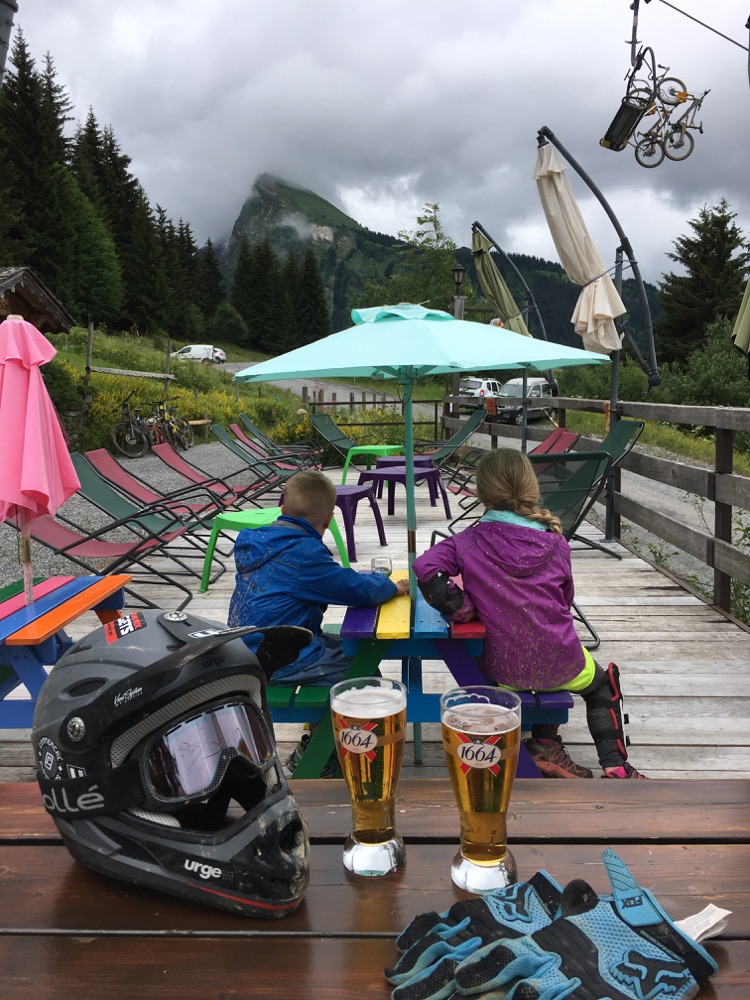 Great crêpes and a lovely place with a fabulous view – we will return for food soon. The owner had even got the log fire going which just goes to show how the weather's turned.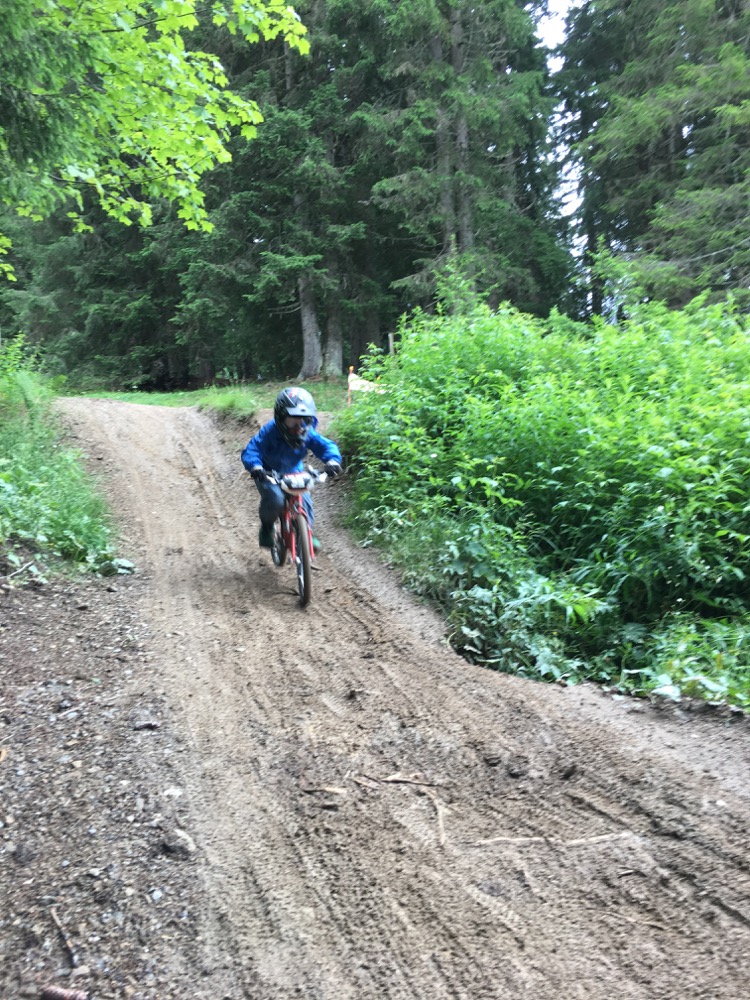 Refuelled, we headed out for a few more rain soaked, slippy slidey laps before rinsing the bikes and ourselves and stripping off all our kit into a bin bag for the drive home. Once you've made the decision to go for it, you can't beat getting wet and filthy… As long as there's a hot shower and hearty meal waiting at the end of it!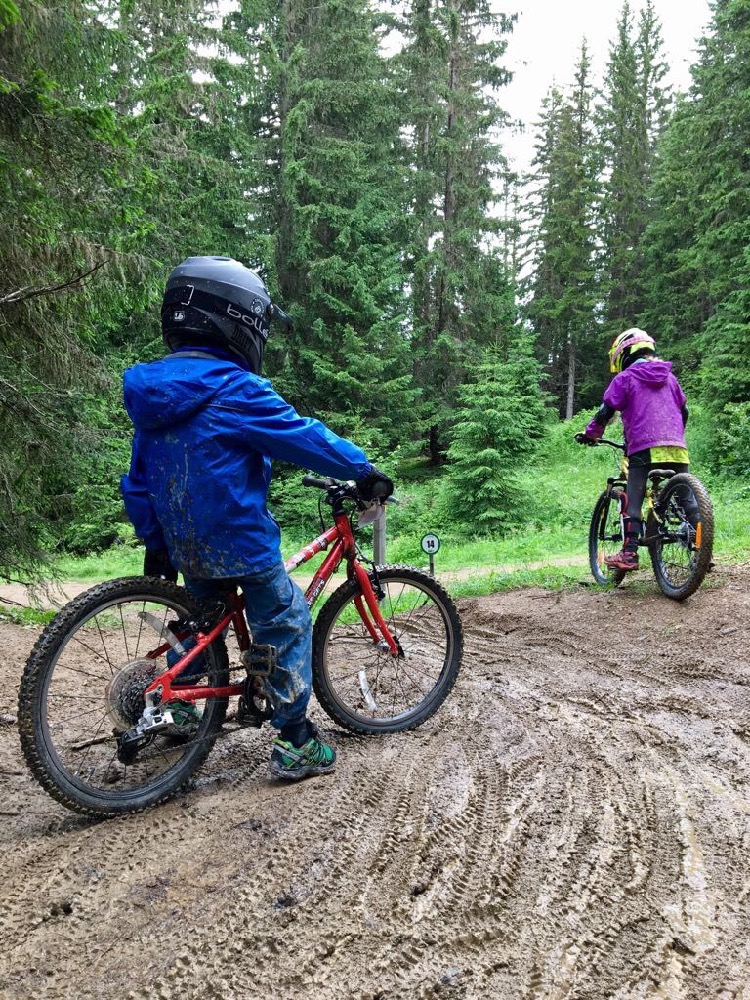 Spartan Junior, Morzine 2017
T has been banging on about the kids' Spartan race for a whole year!
Iz did it last year and got an impressive chunk of bling for finishing. T wanted a piece of that medal action and after having missed out by being too young to compete last year, he wasn't going to let his opportunity slip by. He has been patiently and determinedly reminding us for a whole 12 months that he was definitely going to do it this year! As the weekend approached, we arranged to meet up with a few of our friends to do it on Sunday.
We registered, got an 11.45am time slot and went for a quick coffee while the kids' excitement levels reached dangerously close to 'out of hand'.
With groups setting off every 15 minutes, we went back to the start for ours in good time. After a bit of a group warm up and Spartan chanting, they got out of the start gate and into a nice muddy course. Scramble walls, rope climbs, scramble nets, river crossings, tire flipping and a good boggy run plus an extra lap for the older ones earned them another decent medal, a nice 'finisher' t-shirt for school on Monday and a bucket load of pride and self confidence!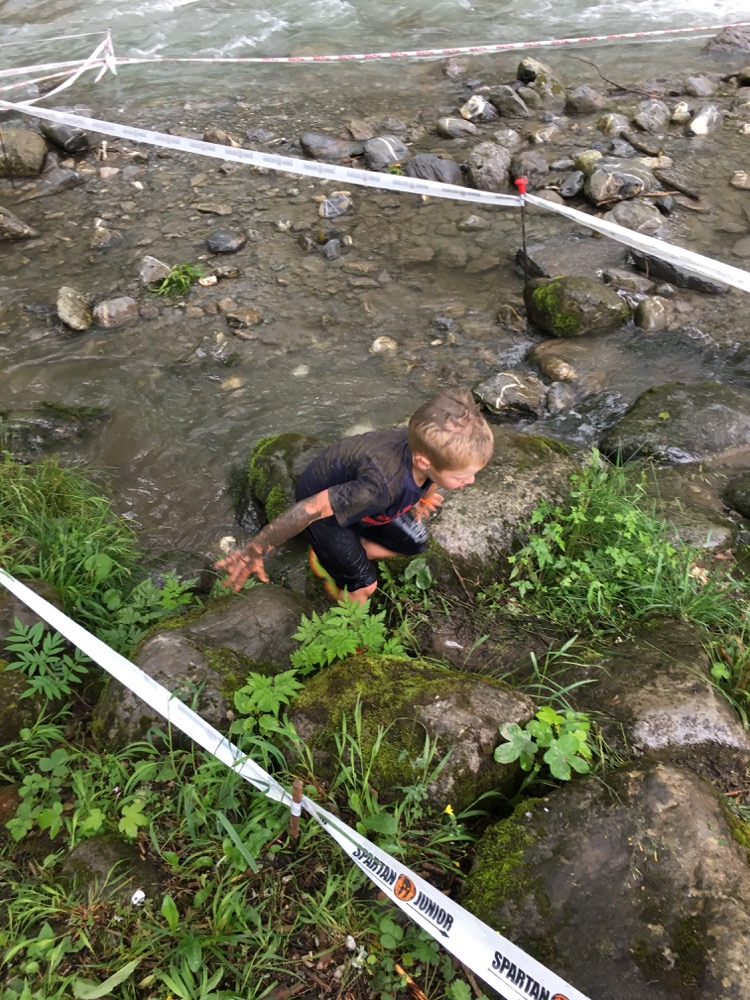 In my opinion, the kids' race organisation and marshall numbers needs a bit of work (grumble, grumble) before next time. However, the course itself was great fun and the kids all loved it! And they'll sleep well! 😉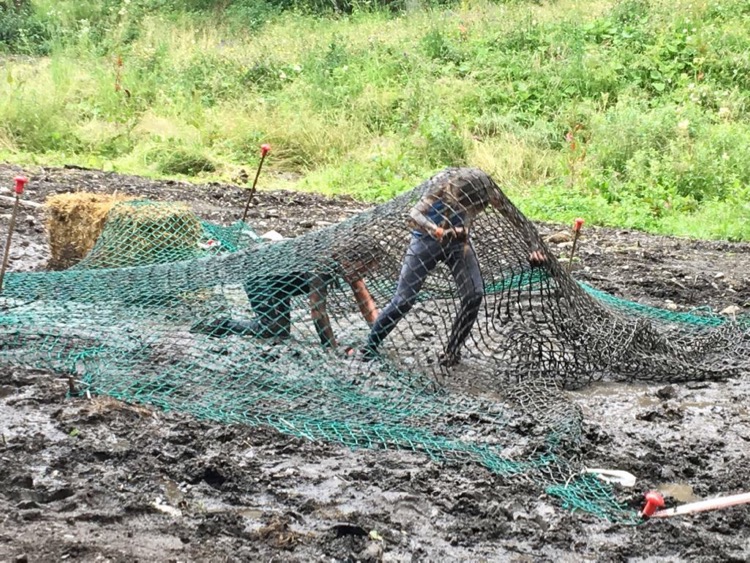 There was a lot of talk among us parents about doing the 'Super' race next year but I seem to remember saying the same thing last year! However, if it's the last year it's here, I guess we'll have to make the effort and dig out that lycra after all!
Get yourself kitted out for Winter
Winter's coming and it's always a treat getting your new kit sorted!.. Our affiliate partner Blue Tomato is THE leading online shop for winter and trend sports, streetwear and fashion with over 450.000 products from over 500 well-known brands. Click here to see if they've got anything you fancy.