Jeeze Louise! How about these half term winter holiday conditions?!
The cold temperatures and bumper dumps in January kept everything nicely on ice and then boom!.. Right on queue, blue skies and warm weather arrived and delivered a belter of a week on the slopes.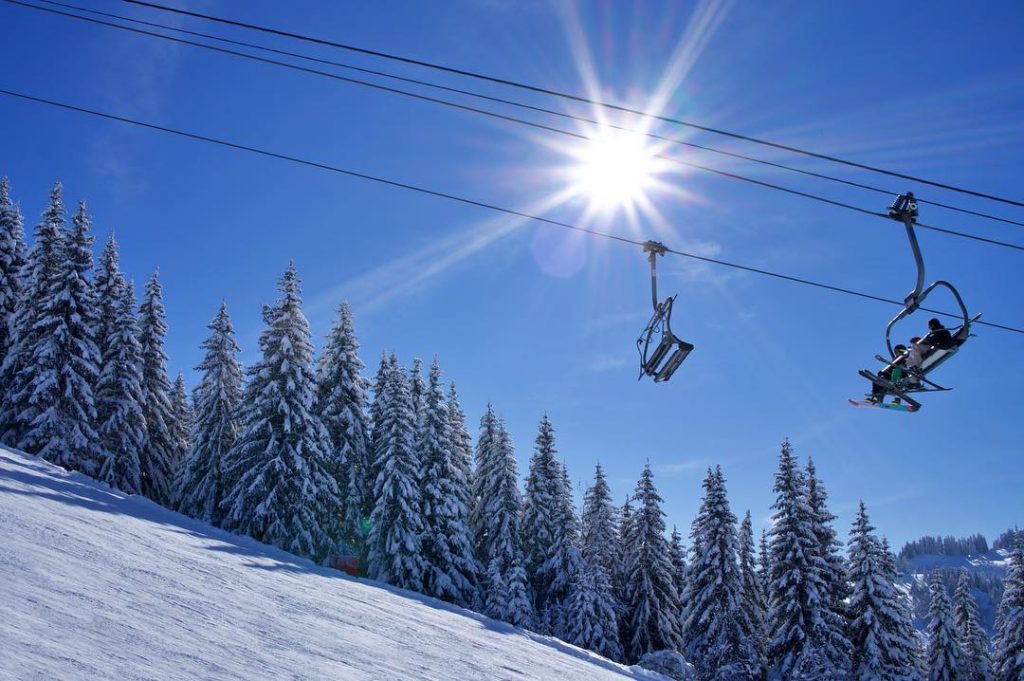 Normally, we head in the opposite direction to the influx of visitors during half-term but with friends visiting Morzine and an eager bean not wanting to miss ski club, we were staying put. Thankfully, it has ended up being pretty saweet!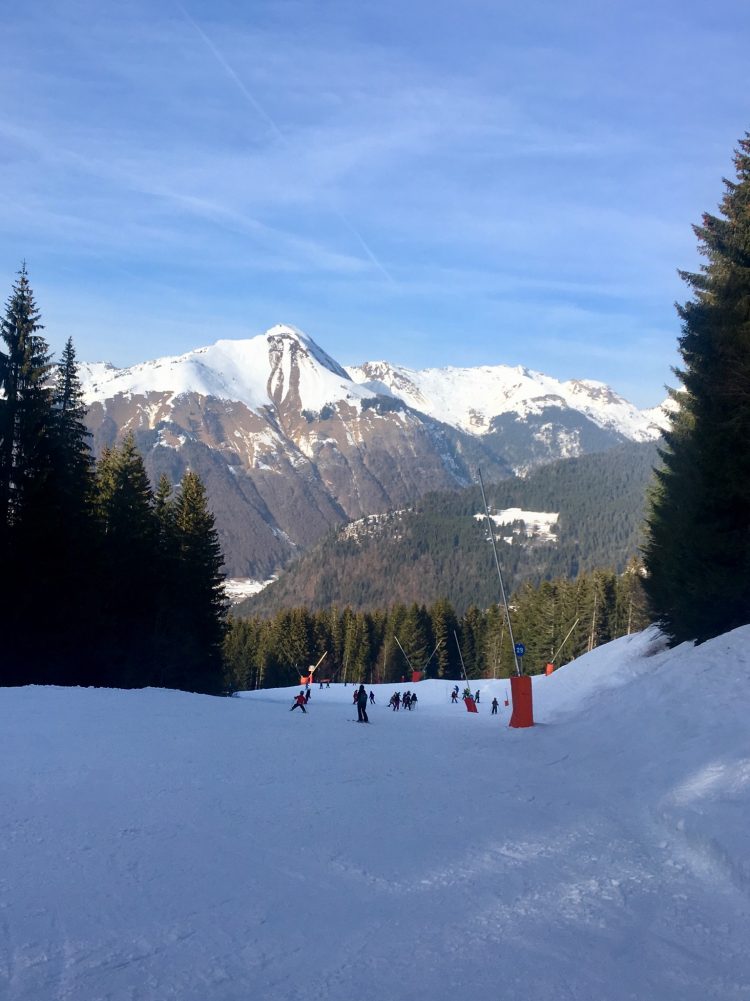 If you've been on your annual family ski trip in the last week or so I'm sure you'll agree we've had some pretty spesh conditions: Great snow coverage, terrific pistes, amazing weather and the lift teams have been doing an excellent job keeping things moving.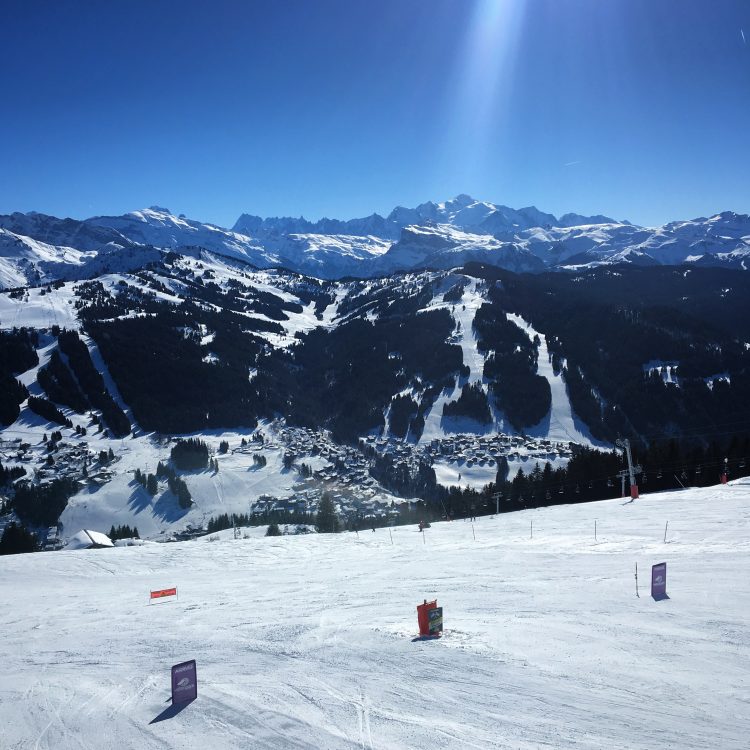 It's almost hard to take a bad photo with subject matter like this… Please feel free to share yours on our facebook page, we'd love to see them. Blue skies and snow capped mountains are, for us at least, a match made in heaven!
Spending time with our holidaying friends gave the week a proper 'holiday vibe' for us, too. We managed to let the resistance to temptation go for a few days and lapped it up. Incredible views, pistes, parks, après beers, meals out and even a sunshine picnic up on Ranfolly made for fun, memorable times together.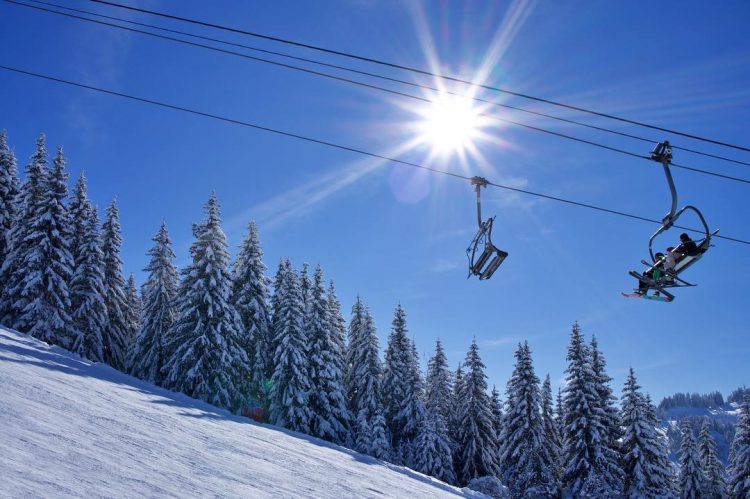 The warm weather is beginning to take it's toll on the snow though. The dribbly, dripping soundtrack has now outstayed it's welcome and we're ready for proper winter, pow and off piste again… thank you, please.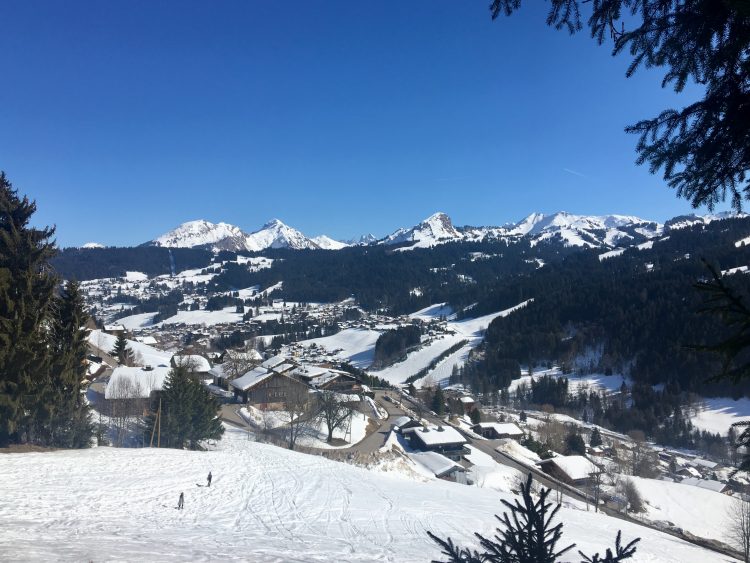 Awesome as it has been, these conditions feel like they belong in the Easter hols. If, like us, you've got a penchant for the white stuff you've probably noticed a change in conditions in just your lifetime. If we can try and make a difference and keep the good stuff coming, let's do it.
Protect Our Winters founded by snowboard legend Jeremy Jones and 1% for the Planet are two excellent initiatives doing their bit. Check them out on these links and let us know your favourites.