It's feeling a bit weird around here again. It's the countdown to the end of the season and we're back in limbo land. The last of the Les Gets lifts are due to close on Sunday and to be honest, it doesn't feel like much is going on anymore anyway. I had a ride about today just to see what's left and there's only a handful of 'pistes' limping along now. They are serviced by a minimal number of lifts that feel like they've been turned down to save on power for the last few days.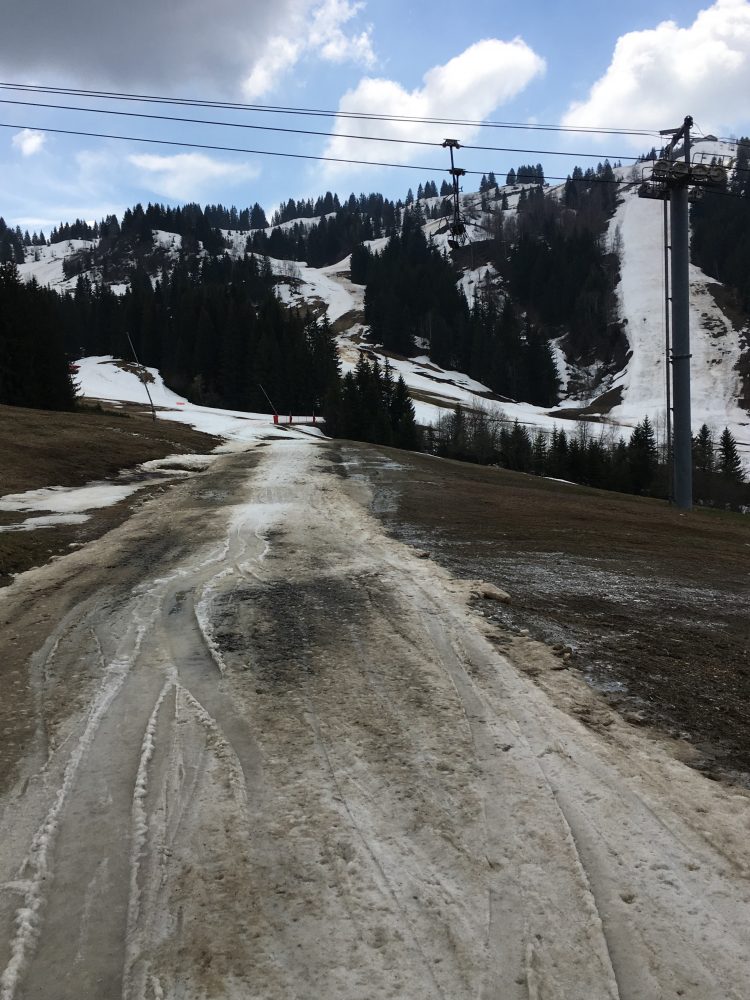 End of season get-togethers and parties are happening all over the place. We've already started saying goodbye to our winter season friends who'll disappear off again for the rest of the year. Everybody else in town is gearing down, packing up and getting ready to clear off for a well earned holiday and to put what's been a challenging season behind them.
For the first weekend in ages, we didn't go out for a slide with the kids. Avoriaz still has a lot of decent pistes but the remaining skiers of the season are getting funnelled into a smaller and smaller area and it was starting to feel a bit manic the last couple of times we went up. We've had a couple of friends muller themselves late on this year and – not feeling overly excited about going out – we decided not to bother.
We had a brilliant 'springy' weekend, though. After a great evening and a few too many drinks with some friends on Friday night, we rectified the sore heads with an emergency Cafe Alba fry up on Saturday morning. We then dropped in to the butchers to stock up on goodies before meeting up with a big group of friends for a BBQ in glorious weather, complete with slack line and ball games. Our kids also managed to spend a good amount of time IN the lake, in spite of the fact that it's still freezing cold!
We surfaced slowly on Sunday in line with the general vibe in town and had a lovely afternoon walk up Mont Caly through the woods. Following a couple of woodland construction projects, we enjoyed the warm sunshine with a drink and a lolly on the deck chairs at Les Chevrelles and popped in on more friends on the walk back.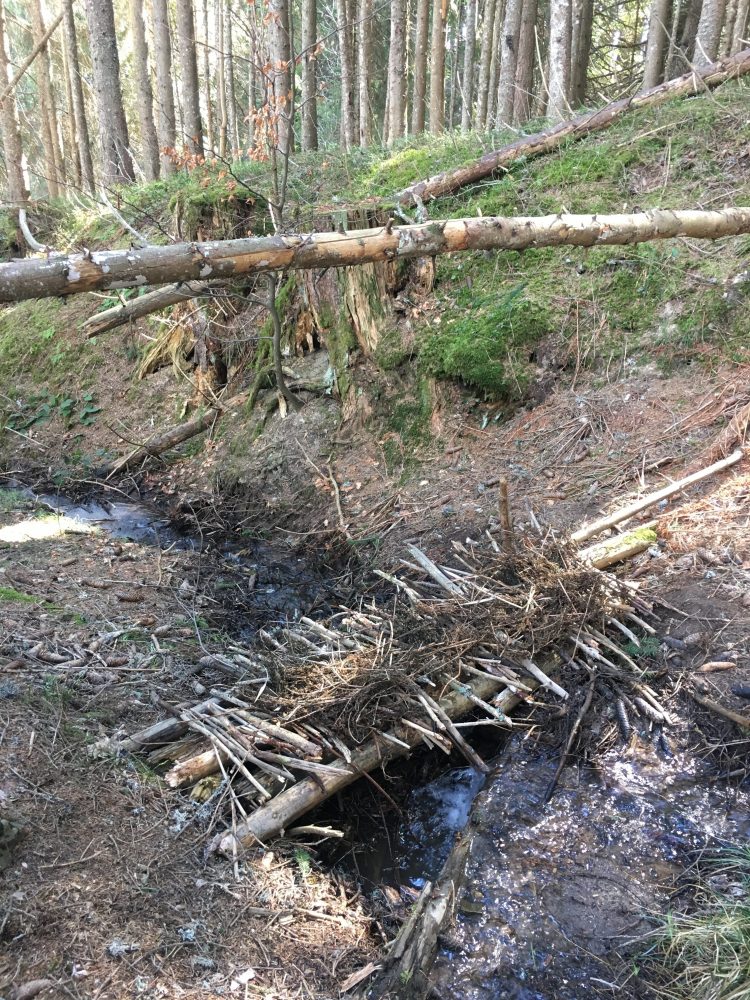 The tempo changed on Monday though and I met up with a mate in the evening. We went out for our first bike descent of the spring and to give my new rig a test run. We took the bikes up to the Belvedere on Mont Chery and decided to head for a tasty little 'secret' trail called Blank. It's pretty steep in places, including the initial drop in, so it really was a baptism of fire for me and the new bike. I was a bit nervous as I've still got a sore hand from spannering it a couple of weeks ago plus new bike, first ride etc. etc. but it was brilliant and so was the bike.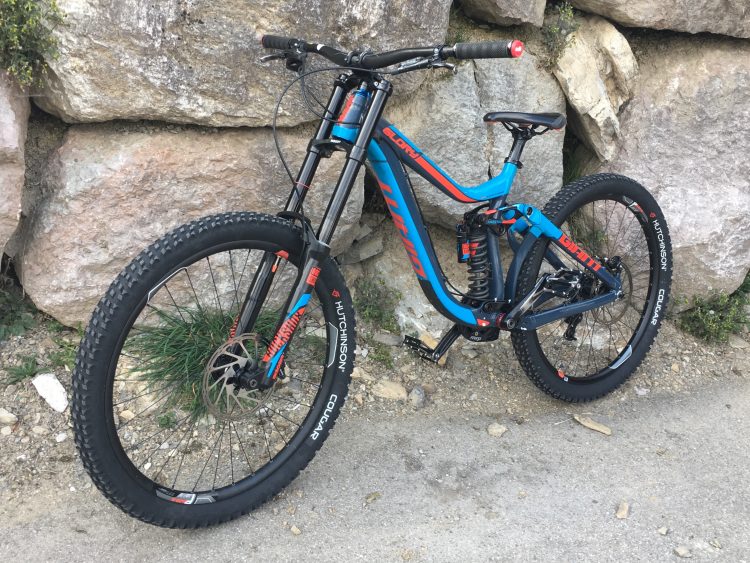 I was feeling a bit flat about the end of winter but having had a good blast on the bike I'm proper excited for summer now! This has been a lean winter in terms of snowfall and I think there has only really been three dumps of snow all season in Les Gets with nothing in between. Given the late start and the low snowfall, conditions on the ground have been surprisingly good. It is amazing that they'll still manage to keep some bits open here in Les Gets until the closing day. Avoriaz is scheduled to stay open until the 29th and there is still plenty to go at for the next couple of weeks if we fancy it. However, we may join the other Getois and clear off for a change of scenery in the school hols. We'll see…