Well, that's it. C'est fini. The snow in Les Gets finally gave up the ghost last week and the lifts closed for business on Thursday. We've being saying our goodbyes to an increasing number of friends over the last few weeks as they have steadily filtered away. Some won't be back until next winter, some will return in the summer and some have just jetted off for an end of season holiday.
After weeks of un-wintery high temperatures, shorts and T-shirts, the last couple of days have been blinking freezing! Temperatures have dropped below zero and regular snow flurries have been rolling in. Not enough to warrant a powder day mind you… Yet!..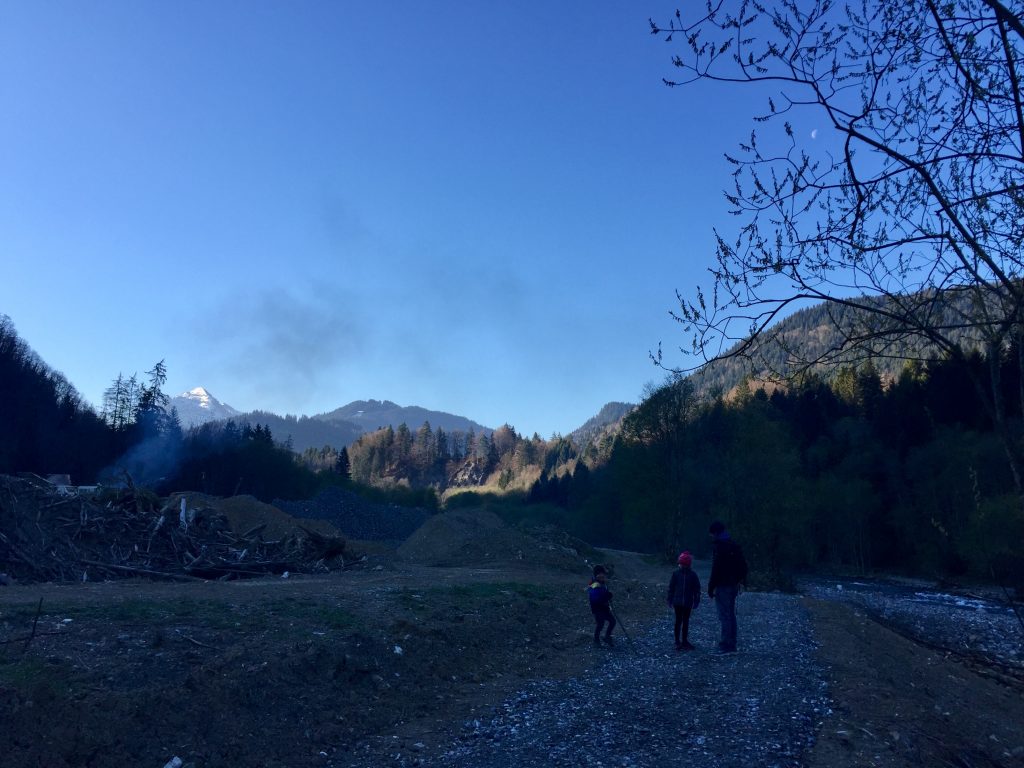 The kids broke up from school for the holidays on Friday and we had a mellow Easter weekend before deciding to use one of our 3 lift pass vouchers that came with our Portes du Soleil season pass. These allow us complimentary days at partnered resorts. The kids' skis went back to Berthet on Sunday after their season's rental so we packed up the van with all our snowboards and set off for Flaine on Monday morning.
It's only about 45 minutes away but it's higher than Les Gets and the snow coverage and conditions higher up were brilliant. They'd had a dusting over night and, having spent the last few weeks in mostly slushy spring conditions, it was weird to suddenly be back in some proper wintery-feeling snow conditions. The kids loved it and with their boarding skills really progressing, we had some good family fun hitting side-hits galore.
It is feeling very quiet in Les Gets now so we're going to go with the flow, join the others and clear off for a few days. Time for another road trip! The only criteria was to head south for sun, warmth and the sea. We've done a France one and an Italy one and after giving the kids the choice, they were in agreement that we should head for Spain. We've fancied Barcelona for years and it's not far over the French border. The van's been transformed from snowboard bus to campervan mode and in the morning we are offski! Hasta luego!