Well that escalated quickly and here we go again!.. Lockdown 2, Lockdown Reloaded, v2, Lockdown Returns, Return of the Lock, whatever…
Stricter lockdown measures across France until at least early December. Attestation forms to leave home and only for brief exercise (within 1km radius), essentials shopping and medical reasons but this time schools and many places of work will remain open. Bonus.
This isn't much of a surprise really, given that pandemics always have a 2nd wave… Spoiler alert! I just checked the history books (Googled it) and there'll likely be a 3rd wave and maybe more. 😬
Infection rates have been accelerating rapidly in France (along with most of neighbouring Western Europe) and that balance of public health, economic impact and the capacity of the healthcare system has been steadily tipping as infection rates and now hospital admissions increase. I'm glad I don't have to call it.
We have somehow managed to be spectacularly 'spawny gits' (lucky) once again. We arrived back yesterday afternoon from a few days on the Costa Del Sol , President Macron announced the new lockdown measures last night and Andalusia announced that it's closing it's borders at midnight tonight. Phew! Impeccable timing. 👌
I say 'again' because we managed to squeeze in that trip home to visit family just before France was added to the UK quarantine list in July so we'll definitely add those two to our 2020 win list!
Summer and Winter is full of commitments and fun activities here so the Spring and Autumn holidays end up being a popular time for people who live here to get away for a family holiday.
We're at the tail end of the two-week 'Toussaints' (all Saints) school holidays and we had figured that getting away this year might be a long shot… Flights from Geneva are normally at a premium at this time of year and in the past we've driven 3 hours through the Mont Blanc tunnel to Milan in Italy and flown from there where flights have been a quarter of the price! Not really an attractive option this year though.
In the run up to the hols and just out of interest, we had a look at flights from Geneva. Whilst there were only a couple of flights a week scheduled over the holidays, the prices were OK. 🤔 A little more research showed that there weren't any additional requirements or restrictions on travel between Spain and France other than the completion of an entry form for Spain (obviously masks, distancing etc, etc) so we lobbed the flights in the basket and checked out!
I don't want to be completely tone-deaf here and bang on about our holiday but it was lovely to get away even if it was a bit weird with empty airports, empty rows on the outbound plane and mask wearing outside as well as inside in Spain, even on the beach until you sit in your spot. Apparently, undercover police had been patrolling and dishing out fines… But still the numbers rise.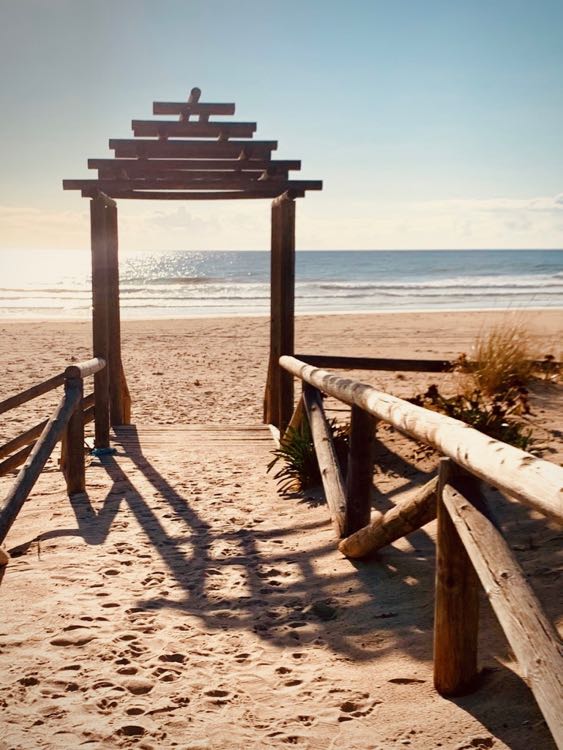 A clue was at the airport when as soon as the distance markers on the floor disappeared, everyone bunched up. One guy was even brushing against my back-pack. Talk about short memories… 🙄😂 It must be human nature to return to 'programmed' status quo, ASAP!
Whilst this virus is obviously a nightmare for some, thankfully it now seems to be relatively mild for most and we've heard of loads of people now that have had it and the majority of whom have had lighter symptoms and no apparent lasting effects.
It remains to be seen how the next bit plays out but we're learning and each step and each day is another step to coming out of the other side, one way or another. I did also read that a 'phase of euphoria' is common once it's no longer running ravage through the population so at least that's something to look forward to. 😉🙌
For many of these French ski resorts economies, this timing might just work out very well. It could be a case of, get the numbers down before the back end of December then… 'On your marks.. Get set… SKI!'
Keep your chins up and don't forget to focus on the good stuff.🙏
Get yourself kitted out for Winter
Winter's coming and it's always a treat getting your new kit sorted!.. Our affiliate partner Blue Tomato is THE leading online shop for winter and trend sports, streetwear and fashion with over 450.000 products from over 500 well-known brands. Click here to see if they've got anything you fancy.