We've talked about the shaky start to the season over Christmas and New Year but things have definitely changed, the snow's back in Les Gets and we're back in business big time! Fresh snow showers over both last week and this have freshened things up very nicely. We've even had some tasty off piste runs today in some decent fresh powder! It's amazing how quickly things change when it starts to fall.
There's another hefty dump on the cards in the next few days as well as crispy cold temperatures and wall-to-wall sunshine early next week. Buildings, trees and roads are covered in snow again and the place is looking like it's finally donned it's 2017 winter coat.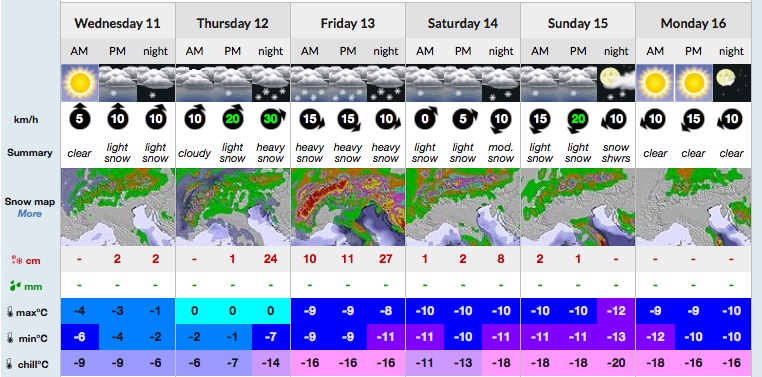 With fresh snowfall earlier this week and more on the way, there was a weather window of blue skies and sunshine forecast for this morning. We arranged to meet some friends for a morning blast after school drop off and set about exploring the newly opened runs and fresh stashes. We were lucky enough to be with an off-duty instructor dude mate who's been here for countless winters and knows loads of the cheeky secret cut throughs.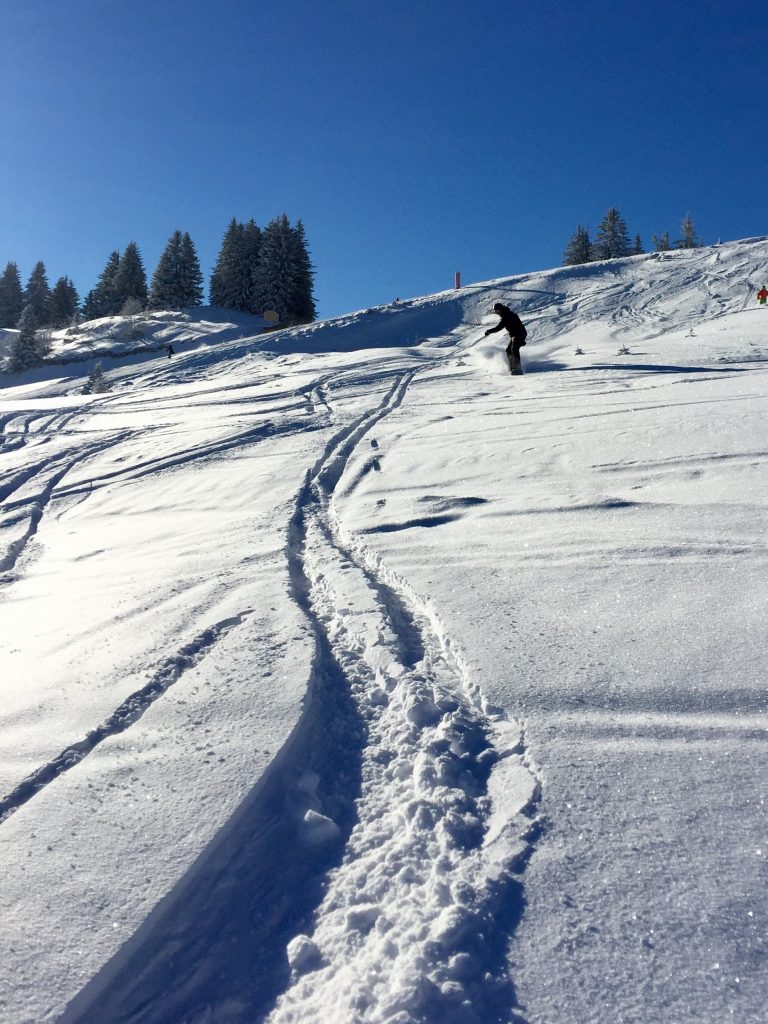 After all the patience and waiting, it's arrived, it was a fantastic morning! Great company, amazing views, sunshine, blue skies, excellent snow conditions, loads to go at and no crowds.
The recent flurries have opened up more and more of the ski areas here and around the Portes du Soleil. It's not all open yet but links through to Morzine and back from Les Gets via the Troncs lift and the Nyon plateux have added a decent amount of distance to explore from our doorstep. I met up with a mate in Avoriaz at lunchtime yesterday and we had a brilliant time hooning around for a couple of hours with big flakes dropping and not much visibility. The conditions on the runs were excellent, even back down to the bottom of the Prodains and Ardent lifts and as far as we could see there aren't too many areas left to open. We are still excitedly waiting for 'The Stash' to open in Avoriaz though, which is a 'natural' terrain park and a personal favourite 😉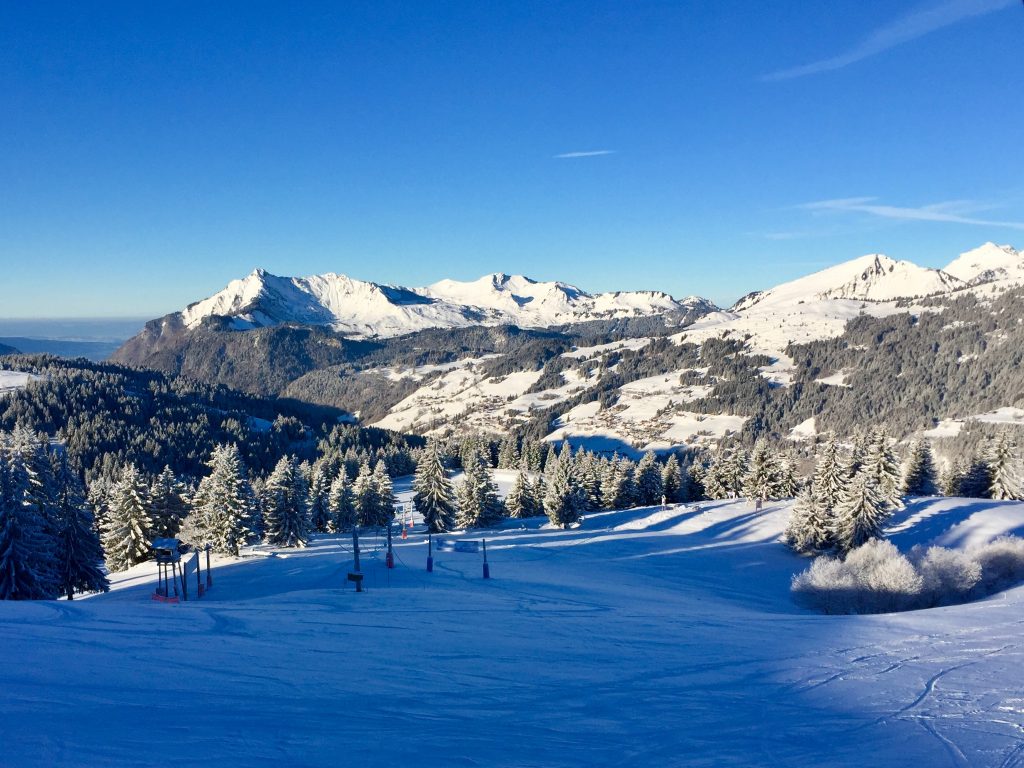 Whilst the pistes are in good shape, it's still early season conditions and there's the odd sketchy bit lurking just beneath the surface off piste which needs treating with maximum respect. If we carry on at this rate though, it shouldn't take to long to iron those bad boys out.
All in all, things are looking pretty tasty and it's time to make hay (fun 😉 ) while the sun shines! Merci beaucoup snow gods and please keep up the good work!