Monday 11th May is the biggy for us here… We'll be free!.. Well, free-ish.
A lot of people who live around Les Gets and Morzine moved here from somewhere else, and we all moved here, mainly, because we love playing out!
In reality, not a massive amount is going to change on Monday. Bars and restaurants will remain closed but the BIG change is the lifting of the restrictions on daily exercise activities.
From Monday we'll be allowed to venture past that 1km radius/100m elevation limit and we'll be allowed out for more than 1 hr a day and we'll be allowed to do more than a walk or run. For the first time in 8 weeks we can head onwards and upwards into them thar hills!.. And we can take bikes (big grin face).
There's going to be a lot of busy garages this weekend with toy prepping and kit fettling ready for the off! Next week could be mental.
'Deconfinement' in France is going to be managed with a red and green colour coded map. The colour designation depends on the number of cases, the available intensive care hospital beds in that area and the preparedness of the local government. 'Red' results in more pressure on the system and tighter restrictions, 'green' means less pressure and looser restrictions. It'll be constantly reviewed and managed to keep the system balanced.
The Haute Savoie has just got the green light so we're some of the lucky ones for now and hopefully we'll follow the restrictions and keep it that way. If it stays green for 3 weeks, the plan is then to move into phase 2 and even looser restrictions. If there's a chance of some form of summer operations going ahead as planned, keeping this green allocation is essential.
From Monday, anyone in France will be allowed to travel up to 100km from their homes, primary kids can start back at school and secondary kids the week after. If returning to school is available in your area it's optional and we'd decided we'd keep ours at home for the time being because the conditions at school don't sound like they're going to be a whole lot of fun.
Limited numbers, movement, use of masks at all time, most of their time in their places (possibly even to eat), limited time in the playground, limited contact, the lot. Our guys have got on well working from home, so we'll stick with that for now. It also frees the spaces up for parents that can't work easily from home or need it more.
So that'll be the end of 8 weeks of this phase of confinement and in all honesty, I've really enjoyed it… I know we're very fortunate to start off with but this time together as a family with no distractions has been a proper joy. I think we'll all look back on this as a very happy time together.
We've had a lot of fun too, trying to keep it interesting. We've and biked and baked our way through this first phase. Online dance and music lessons have continued, whittling, getting creative with arts and games, re-creating our favourite bars and restaurants, walking in the pouring rain, Abseiling, quick stream scrambles, bikes, badminton and a birthday T's been planning since before lockdown?? So we couldn't see our UK families and we didn't go to Centre Parcs but according to T, it ended up being 'The best birthday ever!"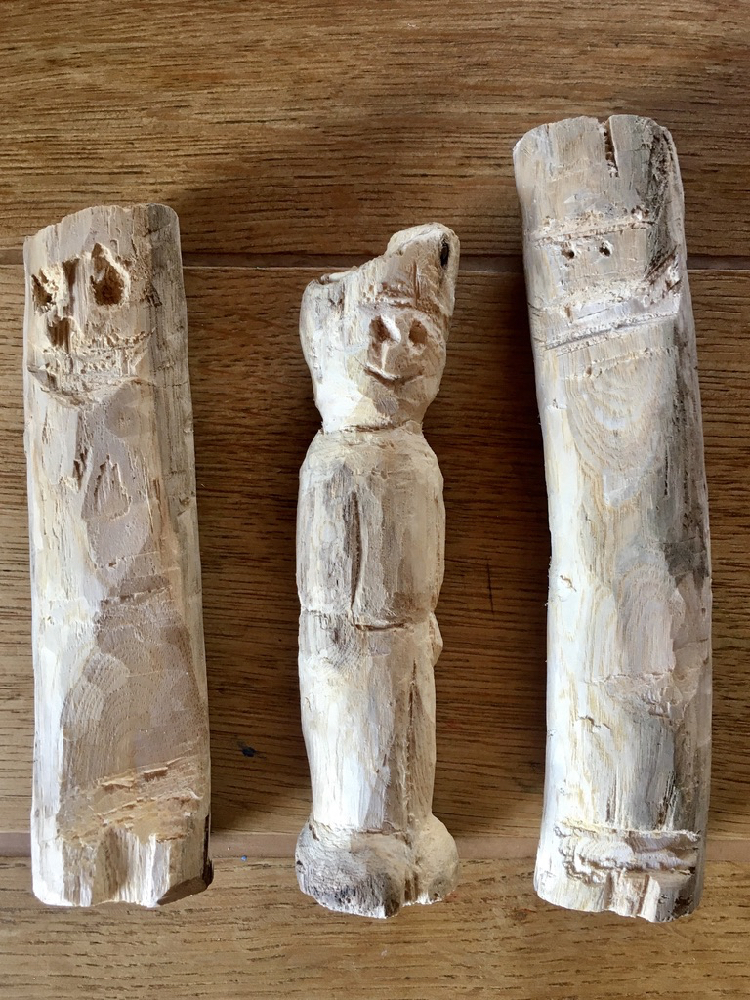 The restrictions on how far we can go to exercise have unexpectedly led us to explore more closer to home. We've found little cut throughs, secret paths and nice little loops through the nearby woodland that we may otherwise have missed. In fact, the time in the woodland has really kept the spirits up because once you're in, you could be anywhere. Woodland always feels a bit magical and all the external stuff just disappears.
Without a bike, I started running for fitness and for the first time in a good few years  I'm back at a point where I'm really enjoying it and getting a bit obsessed. We'll have to see how that pans out when the bike's back in the picture.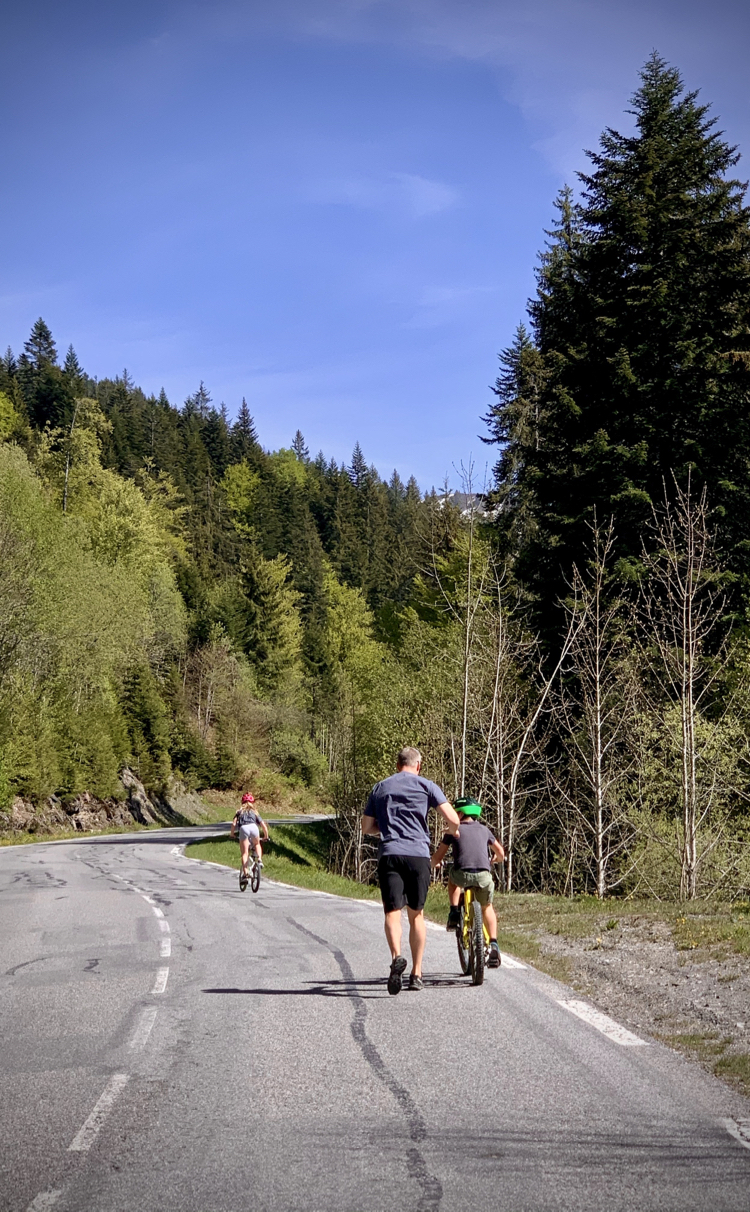 Workouts with the kids have been a highlight of the day and they've properly experienced the power of exercise to lift your mood and energy levels. We've upped our game as the weeks have gone by with the purchase of gymnastic rings (at Iz's request) and the addition of some nasty circuit sets including burpees, squat jumps and man-makers. I can't believe they keep coming back for more haha!
T has been doing multiple sets of man-makers without any encouragement. We've even started wrestling matches with them against me, always instigated by them and which usually end in tears.
None of that exercise has put the slightest dent in the damage done by the cake, bread, cookie and flap-jack production line that has sprung up in the kitchen. We've been doing our bit to keep the supermarket flour supplies low and we're all a bit rounder than we were 8 weeks ago. Good job the beaches are closed 'cos we're nowhere near beach-body ready.
Anyway, change is afoot and who knows how the next phase will play out but for now, have fun and stay safe.