So, on the 15th December last year, we wrote a post titled 'Snow Update – There hasn't been any! Eek!' Well, we're happy to report in this year's pre-Christmas Les Gets snow update (although you've possibly already seen)… There's TONNES of the stuff! Yay!
I dare say there is more snow on the slopes of Les Gets now than there was at any point last year! The temperatures have stayed low and the white stuff just keeps on comin'. It's flipping brilliant!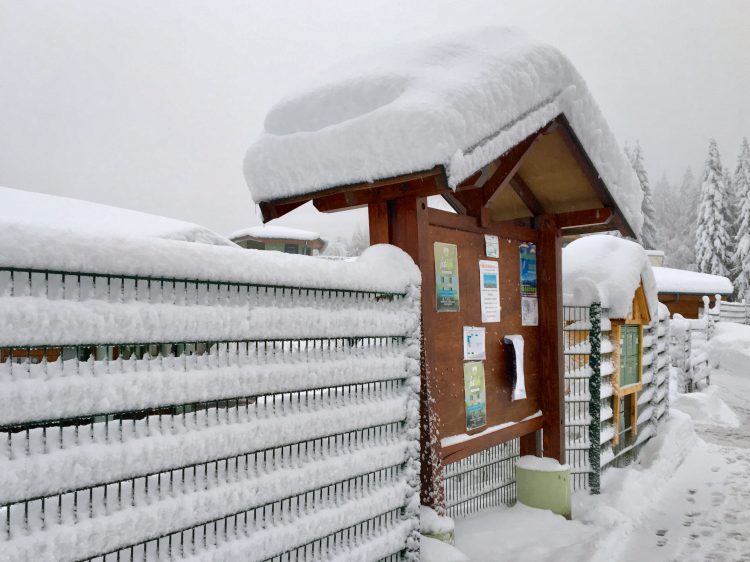 We coughed up for full Portes du Soleil season passes and we've had 10 'days' use already! Bearing in mind that full opening only happens on Saturday, we are certainly making the most of it!
I tell you what… If you're coming for a Christmas or New Year skiing holiday this year, you're in for a treat!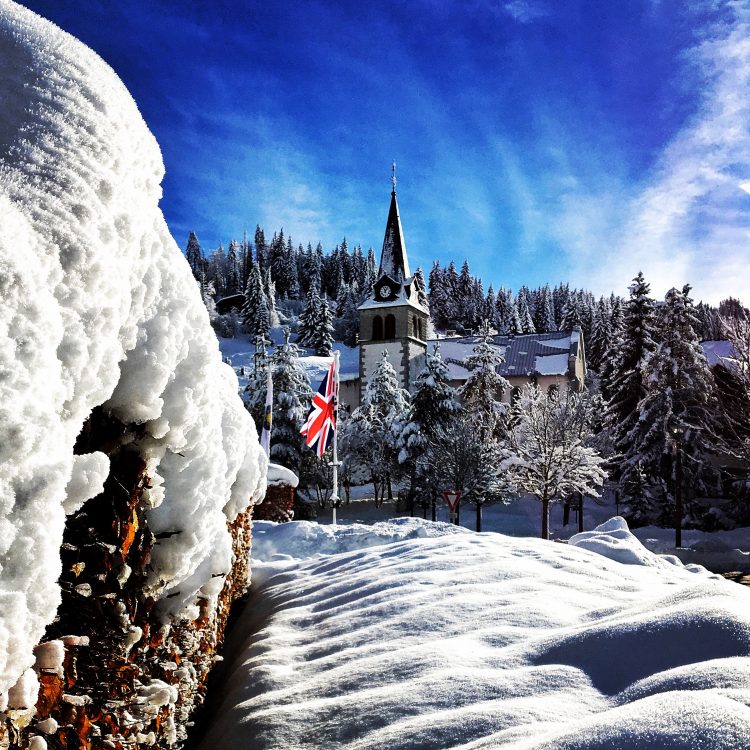 There was a lot of exclamation marks in the first part of this post and deservedly so. 😉
Last week we had a drive around town after a particularly big overnight snow dump and made a little video. We uploaded it to our Facebook page and there's obviously a lot of other people as excited about the snow as we are. A flurry of likes, comments and shares gave it legs and it's now had over 31,000 views! Check it out here:
The skies cleared the day after so we followed it up with another drive around.  Shortly after, we had produced another vid showing a snow-covered Les Gets in all it's sun kissed glory:
There's been even more snow since then and Nina and I got out for a few laps this morning after the school run. For the first time since we arrived here, we really got to explore some awesome lines, tree runs and powder stashes that weren't even thinkable last year. A breathtaking morning and thankfully I'm still in one piece after getting wiped out by another boarder going full tilt.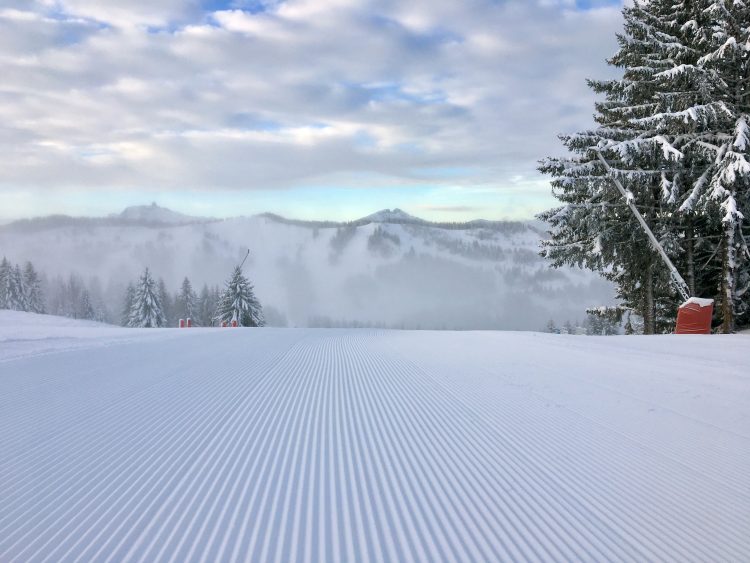 The Chamoissière and Mont Chéry are set to open on Saturday and the relatively untouched snow on those slopes is looking pretty peachy, ready for the inevitable powder dash!
Last year Mont Chéry didn't open until the 16th of January and we were using the lifts between Christmas and New Year for downhill mountain biking!
The guys up at La Grand Ourse restaurant, high up on Mont Chéry, really suffered last year with the late opening and the poor snow. They've got incredible views for you to enjoy whilst sampling their great food. On a clear day, you can see over Les Gets, the Portes du Soleil, the Grand Massif and Mont Blanc Massif. There's also usually a roaring fire going, so if you're riding on Mont Chéry, make sure to pop in for a brew or a bite to eat.
Stay safe and have fun out there, peeps! Also, if you're coming on your hols… Get excited!
Get yourself kitted out for Winter
Winter's coming and it's always a treat getting your new kit sorted!.. Our affiliate partner Blue Tomato is THE leading online shop for winter and trend sports, streetwear and fashion with over 450.000 products from over 500 well-known brands. Click here to see if they've got anything you fancy.