The Portes du Soleil France includes the mountain resort towns of Les Gets, Morzine, Avoriaz, Châtel, Montriond, St Jean D'Aulps, La Chappelle d'Abondance and Abondance. These make up 8 of the 12 resorts of the Portes du Soleil with the remaining 4 residing in Switzerland but we'll give a quick intro to the French ones here…
Les Gets is renowned as a family friendly resort but has plenty for everyone in terms of terrain and entertainment. The 'petit' train will take you across town from the main Chavannes area to Mont Chéry on the other side of town where there's more challenging terrain, quieter pistes and amazing views of the Mont Blanc massif.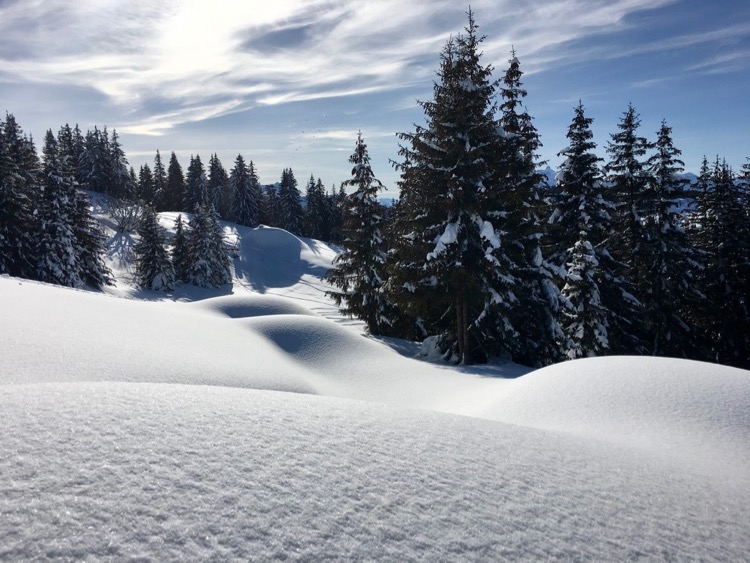 The Chavannes ski area of Les Gets' blends into the sectors of it's bigger and brasher brother, Morzine which is a couple of hundred metres lower in the valley below. Morzine has a lot going on in terms of bars, restaurants and entertainment and it's easy to carried into a big night out. The Nyon, Chamoissere and Pleney slopes on the West side of Morzine back onto the Les Gets area but a short walk, bus or petit train across town get you to the Super-Morzine lifts on the east side for some nice big pistes and the link runs across to Avoriaz.
Avoriaz is a unique winter wonderland experience, perched atop some imposing cliffs and architecturally designed to blend in beautifully with the rock formations that surround it. The only traffic on its car-free, snow-covered streets/pistes are on foot, skis, horse-drawn sleds and with the odd snow-sled and snow-cat taxi buzzing about.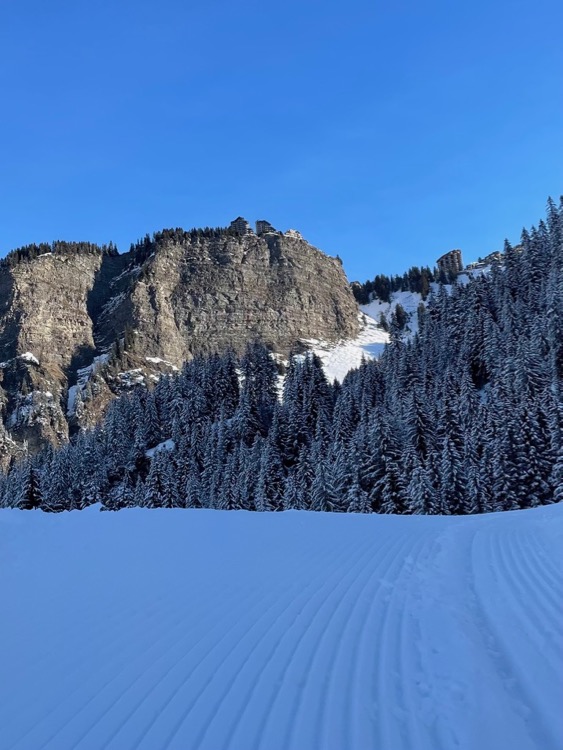 The terrain in Avoriaz ranges from high/steep alpine, to tree-lined, with some super-fun areas including The Stash, L'il Stash, Chappelle and Arare snowparks. There's a lot of stoke to be had up here especially as a snowboarder and there are loads of great in-bounds and-out-of bounds freeride options to boot! (Stay safe though, know before you go or get yourself a guide.)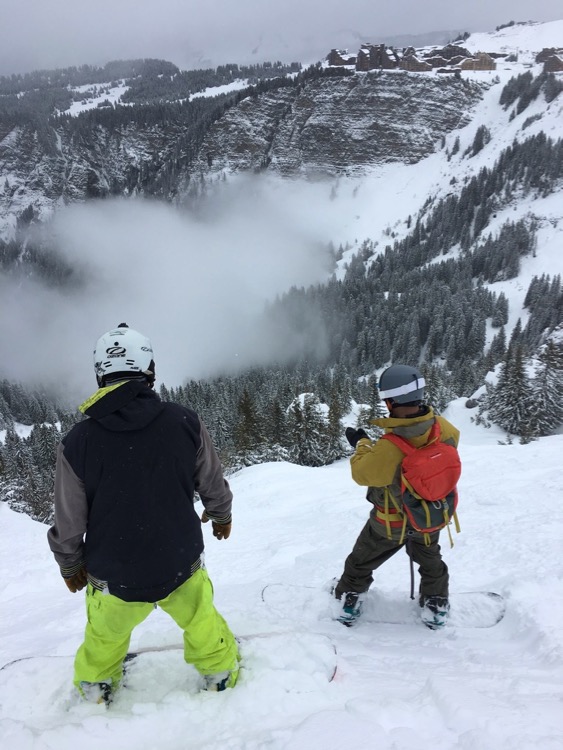 St Jean d'Aulps is on a little bit of a limb just, down the road towards Thonon from Morzine. It is a terrific area though with some sweet terrain and stunning views to Mont Blanc and Lake Geneva. There is also a 'loop' which is a really fun undertaking. Once you drop into the red 'Grand Souvroz' piste from the top of Col de Graydon  there's no way back! The only option is to keep going clockwise and finish the loop.
When it gets nutty busy in the holidays, a day up in SJD and a lap of the loop is like a big, tasty breath of fresh air.
Here's a link to an interactive map on the official Portes du Soleil website if you want to check it out.
Chatel always feels like it delivers the gnar in winter and summer. It's got some juicy terrain to quench the thirst for thrills and is always a fun day out. There's easy access from the Morzine-Avoriaz side by hopping up and over on the Chaux Fleurie lift from the Lindarets valley.
Further down the Abondance valley are La Chapelle d'Abondance and Abondance. In all honesty, whilst we've been here for 5 years, we've not made it to either of these two areas for a slide so we can't report back. We believe it is possible to ski round to La Chappelle d'Abondance from Chatel and via Torgon but Abondance requires a connecting bus. We've have been down the valley quite a few times in the summer and it is a stunner, so we'll definitely make an extra effort to visit when life gets back to normal and the next winter season rolls around.
We did try to get there on one of our tours of the Portes du Soleil but the bus didn't turn up at Linga. When we'd finally deciphered the timetable, we realised the service had ceased for the season. 🙄😂 Read more… 
Portes du Soleil France has got all sorts to offer for skiers and riders of all abilities and for groups of every permutation. Throw in the Swiss side and it's something very special. 👌
Return to Up-Stix home page or click here to go back to our main PDS page for loads more info and related blog posts.
Get yourself kitted out for Winter
Winter's coming and it's always a treat getting your new kit sorted!.. Our affiliate partner Blue Tomato is THE leading online shop for winter and trend sports, streetwear and fashion with over 450.000 products from over 500 well-known brands. Click here to see if they've got anything you fancy.