Blue skies, sunshine, breathtaking scenery, groomed pistes, powder off them, dusty bike trails, big hits and forest freerides.
There's the buzz of the descent, nailing the technique, learning new tricks, time with your fam, laughs with your mates, morning coffees, tired legs, bruised bums, après beers, fabulous fondues, tasty wine and sparkout-sleeps…
There's tonnes of good memories that spring to mind when you think about a winter or a summer trip to the mountains (Alps in this case obvs) but there's are parts that perhaps don't quite get the appreciation they deserve.
These are the under-acknowledged soldiers of the mountain resort. They are the facilitators of our gravity-fuelled fun. They discreetly whir away, relentlessly transporting thousands of us up the mountain for another slide and another 'whoop!' filled ride.
There are long ones and short ones, narrow ones and wide ones, high ones and low ones, fast ones and slow ones. There are old ones and new ones, shoddy ones and posh ones, comfortable ones and downright brutal ones!
Some breeze in behind and delicately scoop you off your feet, waft you serenely up the mountain and gently deposit you at your destination with a little pat on the bum to see you on your way. "There you go sir… I hope that was a pleasant experience and please enjoy your descent."
Others buck and heave angrily as they swing around the corner behind, snorting, clawing and clanging their way towards you at full-speed. A harassed looking lifty leaps forward and attempts to wrestle the wild metal beast into submission while you brace for impact, but it's not enough: 'Bang!'
It's clattered you in the calves, walloped you off your feet, smashed you in the back as you landed and is now galloping you up the mountain, juddering past the pylons as you try to gather yourself: "Merci!" You yell back to the lifty as they get busy wrestling the next one.
By the time you reach the top, it's sick of the sight of you and flings you off with utter distain before tearing round the corner and racing off downhill to take out it's frustrations on another un-suspecting punter.
Weirdly, some of these moody beggars are some of our favourites. They're usually a bit out-of-the-way on paths less trodden and low on the 'return on investment' list… Lonely and neglected… That's probably why they're angry. ☹️😂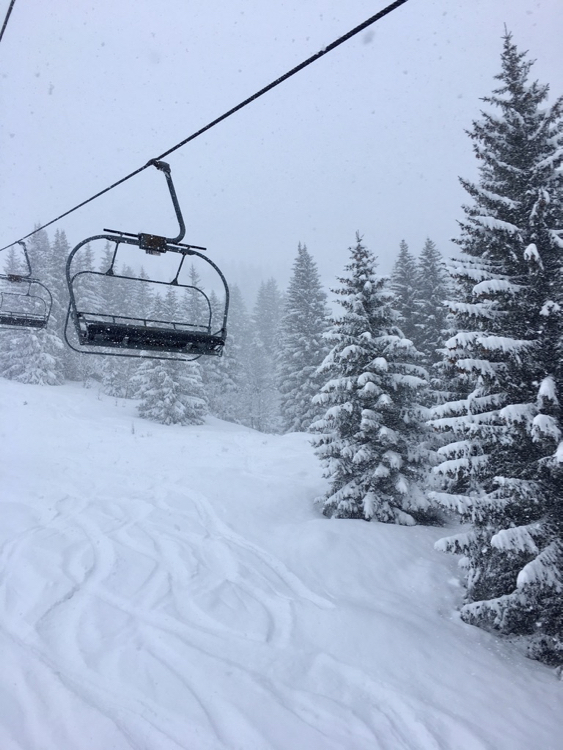 They're all different. They all have their own nuances, characteristics, 'personalities' and they all offer a unique experience to be savoured and relished by the chairlift connoisseur.
In Les Gets, you've got the ever-popular Chavannes Express. It's quick, comfortable and deliciously rideable. It opens from the centre of town and departs with a heady mix of home-run pistes and bike park mainlines beneath. There are hints of Lac Des Ecoles to the right on the way up and undertones of Roue Libre bike trail as you pass the Chavannes. To round out the finish, there's a crisp flash of Mont Blanc peeping out behind the Ranfoilly ridge before you arrive at your destination.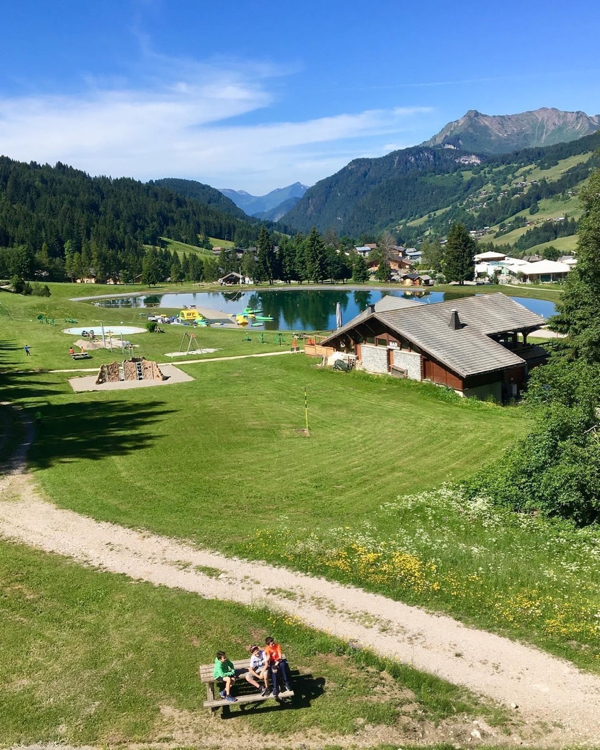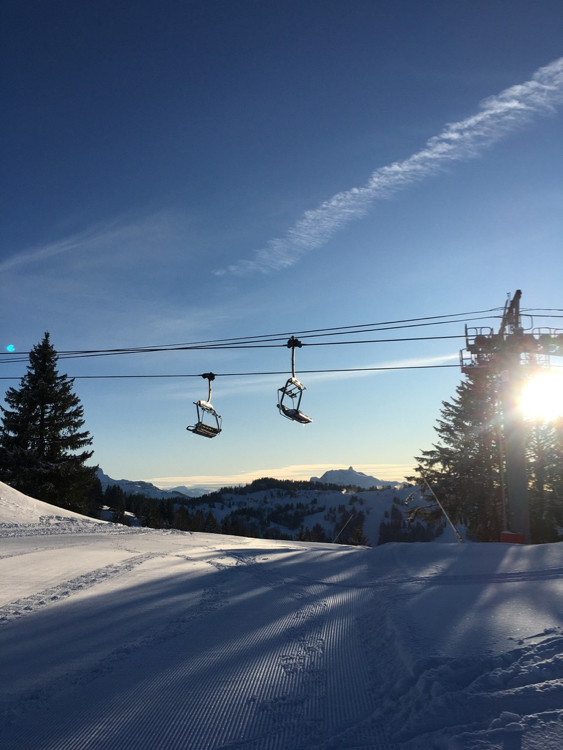 The centre stage location gives Chavannes the edge but its sibling over in 'the bowl' recently got a fancy new makeover and has been turning heads. The new Ranfolly boasts conveyor-belt loading for the ultimate 'gentle scoop', comfortable seats, automatic security barrier lift and a steady offload at the top. Snazzy!
The Rosta's an old bad boy! It's a leg-basher and back-whacker but climbs steeply giving a birds-eye view of  people picking their way down the steep moguly face of the black 'Yeti' piste or sending it big off the roller half way down. The views of Mont Blanc massif when you reach the top are a 'must photo' opp.
Like the Chavannes, the Nauchets is a bringer of good-times in both winter and summer. It's one of the two summer bike chairlifts in Les Gets and travels over a whole bunch of bike trails – including the new and rather mahoosive 'Black Jump Park'. You can spot some of the sport's top dogs sending it over big jumps from the comfort of your travelling chair.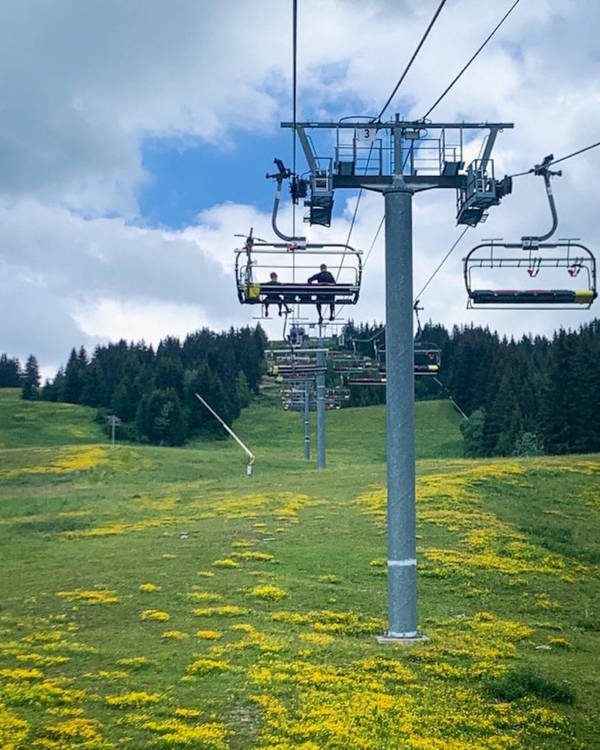 Planeys is a two manner and a no-frills affair. It's another ruffian but is a firm favourite of ours. It's the wildest, most isolated feeling lift-ride in Les Gets, rising steeply over streams, cliffs and though woodland on the East face of Mont Chèry before popping out over the testing black run: 'Bouquetin'. There's a gnarly freeride line or two to spot from here as it rises up and alongside the steepest run in town. When you can hear them blasting for avalanches on Chèry, it's usually here. There's guaranteed spectator entertainment on this one – whether it's someone sending it like a boss or a group, way out of their depth and having a nightmare getting down.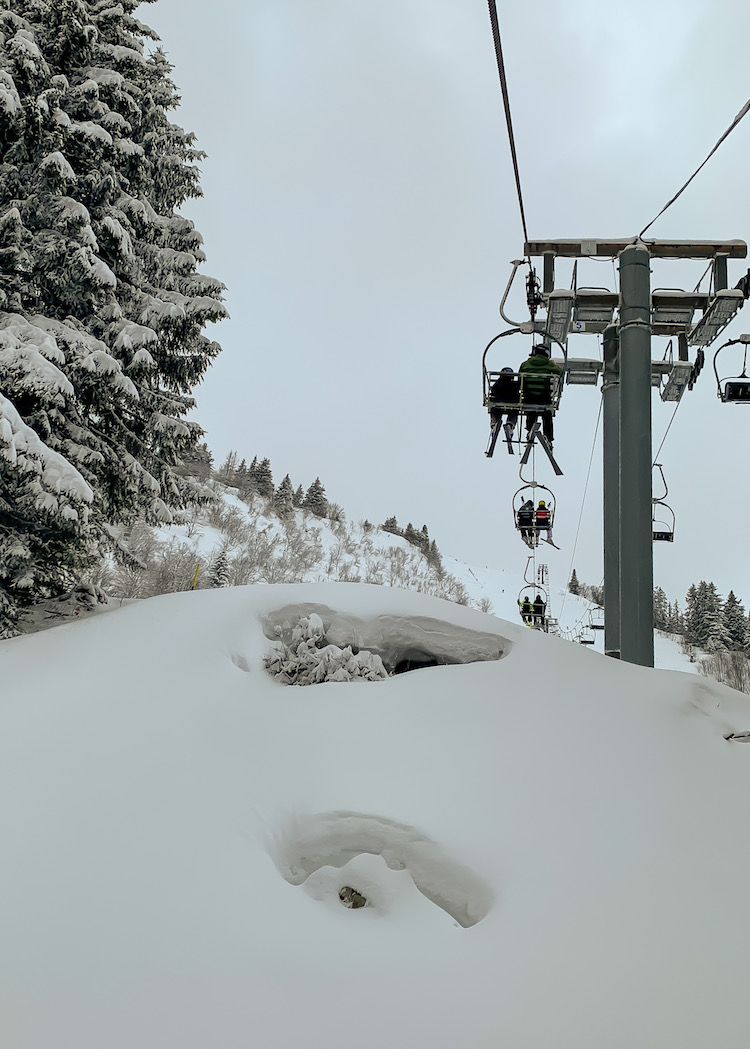 The chairlift relationship is one that often gets off to a rocky and turbulent start, especially for the winter visitor. There's the queues, the jostling, the slipping and sliding and then there's the 'fear'… The fear of failure, the fear of pain, and ultimately, the fear of embarrassment.
Picture this… You're a newb, you're nearing the top, it's a six-person chair and you're in the middle. Your heart is racing, your mouth is drying. 'Don't fall, don't fall, don't fall.'
The landing's approaching, 'just stand up and slide away, stand up and slide away'. Your feet make contact… You engage your thighs, heave yourself forwards and you're up, yes, you're up!..
But no!.. You're down, you're down! And on the way down, you've grabbed two Parisian school-kids either side of you to try and save yourself. Now they're down too! 😬
HOOOONNKK! The buzzer of humiliation goes off and you sense a collective sigh ripple down everyone on the lift, everyone queuing at the bottom and all the staff as it falls silent and swings to a halt. 'Which numpty's fallen off now?'
You start heaving yourself across the ground like an uncoordinated walrus in an attempt to get out of the way and crawl into a shady corner to hide your shame. Some kind-hearted souls have helped the school kids up and checked they're OK but they've left you to sprawl away in your own humiliation.
Be-do-be-do-be-do-buuuzzz! The bozo alert sounds and the the lift kicks into gear so that everyone can get a look at the latest entry in the numpty hall of fame still pathetically tangled on the floor as they confidently dismount…
Haha!! 🤣 We've all been there, so I'm sure that's not what anyone's thinking but it feels like it in your own head.
For us though, and I'm sure the vast majority of people, riding the lifts becomes an absolute joy and as much a part of the experience as riding back down or any other part of a mountain resort.
It's a chance to catch up with your riding buddies, have a breather, snap a family selfie, grab some rays and marvel at the scenery. It's a prime opportunity to watch other riders, scope out off-piste lines, features to hit or even a little refuelling sesh.
This summer, I even started using it as an opportunity to jump on with lone strangers and practice my French on a captive audience. 😂
Well, we've broken the ice on our love of the lifts but there's definitely more to say. We'll be back to share some more of our faves and tell you what makes them that way.
Those lifts don't run themselves either, so big up to the teams of engineers and lifties that keep them and us all moving. Cheers very much! 🙏👊😘
Get yourself kitted out for Winter
Winter's coming and it's always a treat getting your new kit sorted!.. Our affiliate partner Blue Tomato is THE leading online shop for winter and trend sports, streetwear and fashion with over 450.000 products from over 500 well-known brands. Click here to see if they've got anything you fancy.