Phewee! The kids are back in school, tempête Eleanor has moved on, the Christmas & New Year crowds have dispersed and 'Manuary' has begun! (I liked that one, so I pinched it… In fact, it's not even accurate as there's a good cross section of genders and ages here but I like it, so I'm leaving it ;))! It's only two weeks since the Christmas hols started but it feels like 6 months!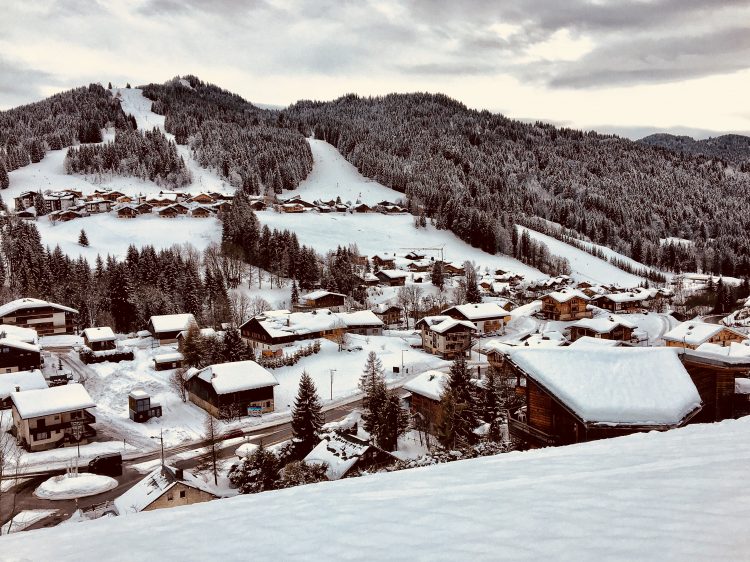 The kids broke up two weeks ago amongst a flurry of music club 'spectacles' and ski club sessions. We'd booked a flight back to the UK to go and spend a few days with family. Our flight was on Christmas Eve and despite the odd "You're leaving it a bit late aren't you?", it turned out that leaving things to the last minute can be a master stroke. Quiet roads to the airport, plenty of parking, straight to the check-in desk, straight through security, spare seats on the plane, bags out early on the carousel AND a decent journey up the M6. Happy days!
We had a fantastic Christmas catching up with our extended families and eating / drinking constantly. A Boxing day pit-stop in Blackpool meant we could see Cinderella at the Grand Theatre and the kids marvelled at "Le Tour Eiffel". At the Kendal climbing wall, we squeezed in a crazy climb session with the cousins, before heading back down the M6 a few days later and jumping on a flight back to Geneva. The Les Gets we returned to was a very different beast from the one we left. Tons of people, holiday atmosphere in full swing and an active 'oblivious-to-the-dangers-of-slippy-roads-and-heavy-vehicles' contingent!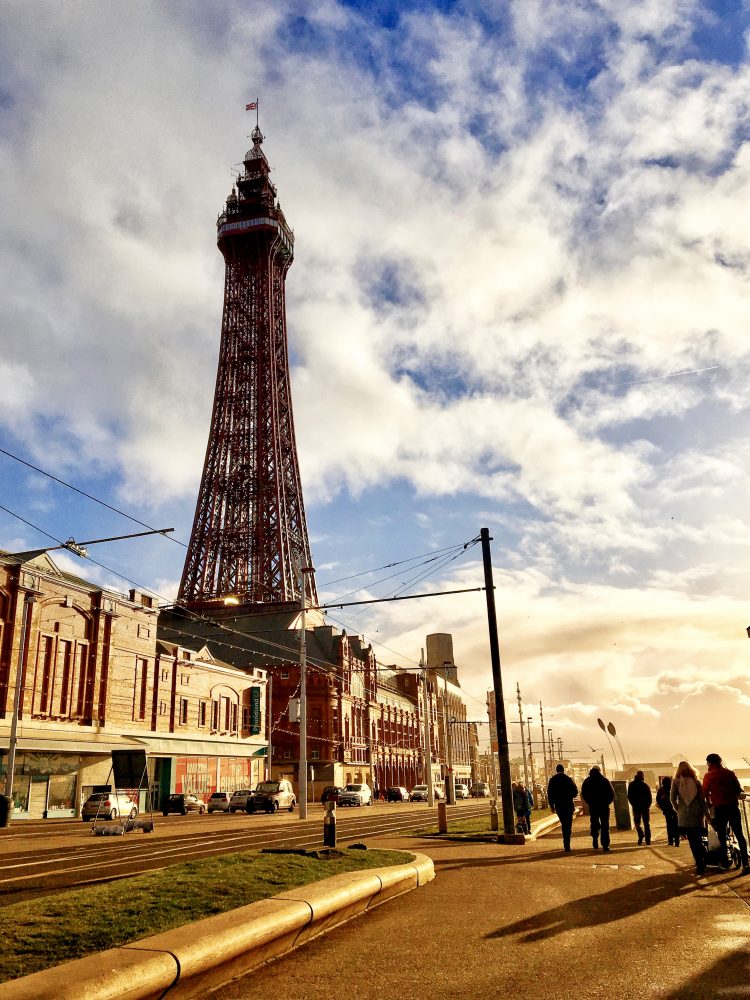 There seems to be a very small collection of winter sport enthusiasts who feel invincible to being squashed by a car… In our case, a 2 ton van! I'd forgotten about this since last winter but it only takes a couple of bum-twitching icy slides towards a merry vin-chaud infused holiday-maker to refresh the memory. I also watched in disbelief as two people forced an ambulance (with it's blue lights flashing) to stop as they crossed a zebra crossing. Amazing!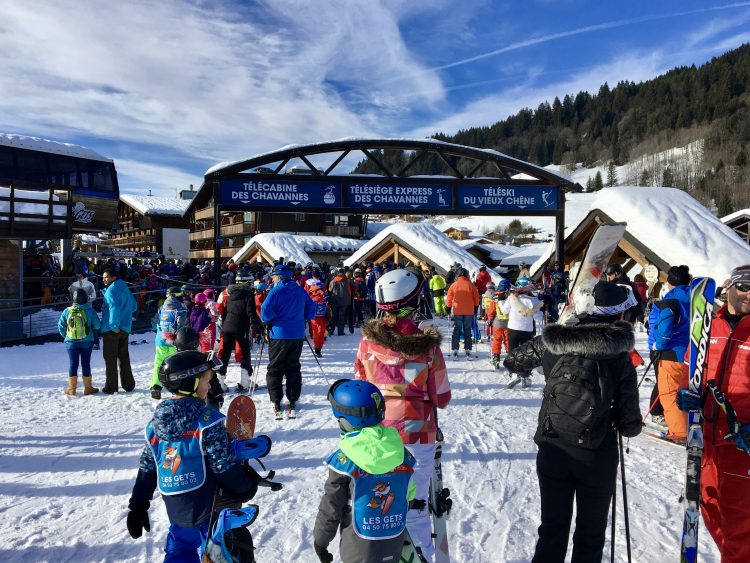 Anyhoo… Les Gets seemed to be bursting at the seams over the winter hols. It's brilliant news for local businesses after the last few dodgy snow years.
On our return, Iz joined the local ski club and T, who is too young for club, signed up for a week of snowboard lessons. As the start and finish times didn't coincide, we had to get 'creative' with our multiple daily drop-offs and pick-ups. The new 2 hour time limit on some parking areas and busier roads meant we had to employ some special forces tactics! We deployed a four man team each time to dump two members on target. Circling the one-way system, we were then ready to perform a moving extraction when the mission objective was complete!
New Year's Eve was another treat this year with fabulous fireworks, an ESF torchlit descent, big crowds and a great atmosphere. We had a good time hanging out with friends at the Front de Neige with the AprèSki bar doing a roaring trade fuelling the mood!
Tempête Eleanor arrived in the new year and brought heavy rain and dangerously high winds. Many of the ski runs in the Portes du Soleil were forced to close due to the risk to our safety. Amazingly, the hardy instructors soldiered on through the storm and Ski club and ESF lessons were still on. With all the chairlifts closed, they braved side winds and freezing rain, using just the button lifts. We, however, decided to sit out the winds and spent the day tackling Christmas LEGO.  In spite of the following day's rain, the kids were keen to get back out there. On the plus side, the hill and parking were nice and quiet! 😉
Fortunately for me, storm Eleanor was preceded by a rather tasty powder day with a mate. He showed me a whole ton of hairy (for me) new tree runs on Mont Chèry. "Steep and tight" was the order of the day and whilst I did my best to keep up, by 11.00am my back leg was spent. Every time we got to the chairlift and unclipped, my thigh went into full on cramp mode. I was just debating wussing out when another buddy rang to ask if we were still out, as he was on his way up. No wussing out for me just yet then! It was an awesome morning on the hill with some terrific snow and excellent new lines. I gleaned a bunch of good knowledge and tips from a more experienced rider which is always an opportunity to be seized.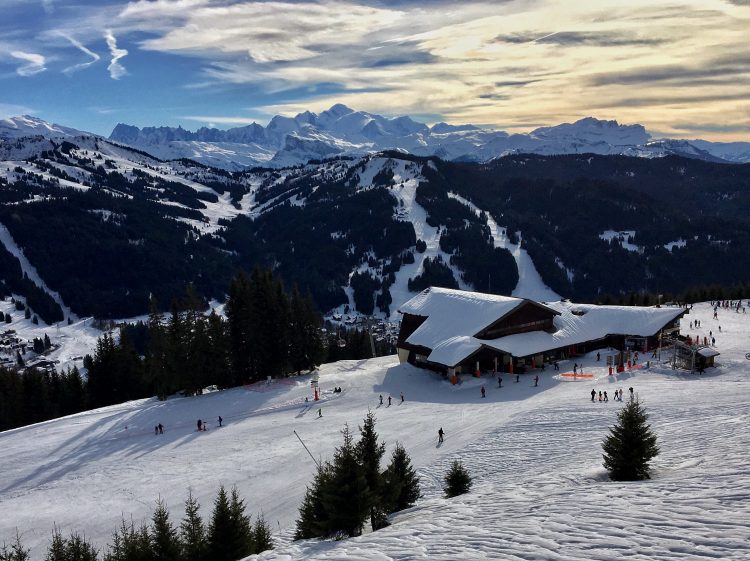 We finished up the hols with a family ski on Mont Chèry. A hearty Sunday roast at the Grand Ourse filled us up with a tasty view to boot. Introducing the kids to the back side of Mont Chèry was a treat. It's fairly challenging terrain but they were up for it and kept saying "aaah – I see where we are now!".
Monday came and the vibe in town settled. The snow's still in great shape – even with the rain and slightly higher temperatures. We're into the January sweet spot now though… The tasty filling, sandwiched between the mayhem of the Christmas and February holidays. Everyone who lives here catches their breath and hopes for some more dumps to top the place up. Now is the time to get out and play while everywhere's quiet. January snow – we're ready when you are!
Get yourself kitted out for Winter
Winter's coming and it's always a treat getting your new kit sorted!.. Our affiliate partner Blue Tomato is THE leading online shop for winter and trend sports, streetwear and fashion with over 450.000 products from over 500 well-known brands. Click here to see if they've got anything you fancy.