We've been doing a bit more research today and it feels like our plans are starting to solidify.
The farmhouse we're looking at is a major renovation project and although it's not in Morzine itself, it's only a few minutes down the road in Essert Romand. This does mean though, that it's more affordable and luckily part of it is habitable so we can move in straight away, enjoy the snow and worry about renovations later!
The price, however, does reflect a fair share of possible risky issues: a separate building plot literally on the doorstep, no foundations, rotten roof beams, minimal outside space, tight access for the plot between our ('our' haha!) parking area and a neighbouring chalet, tanking required, 11 owners(!!), strange boundary layout, electricity box and overhead cables, the lot. We do love it though.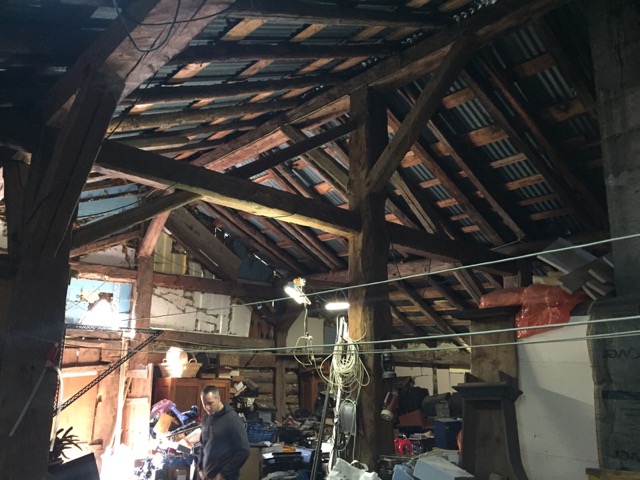 There are loads of resources for people moving to or buying property in France and today I've been reading through the buying and selling process.
I also figured that some local knowledge and a survey on such a property would be essential! I found a British RICS surveyor/agent in Morzine and gave him a call. He was a little frosty at first because we had been to view it with another agent. It turns out that that meant they had first dibs on the sale commission. I'm not 100% sure, but it sounds like you choose your agent first and then they can show you any property. Anyway, he warmed up when I explained that I wasn't looking for a freebie and that I was enquiring about putting business his way and booking a survey. He realised my naivety and kindly gave me the lowdown.
He said that nobody really bothers with surveys over here and the banks don't require them for mortgages. People, himself included, just get good builders to go round and have a look. They usually spot the problems and can give a good idea of costs. He said he could hook us up with good builders if we wanted someone to go around and have a look.
He said renovation costs were typically £1000 a sq metre and new build costs £3000 a sq metre (ouch!). Sounds like builders doing the surveys is working out pretty well for the builders to me. He was was familiar with the property and that – given its condition – we would be looking at something between the two.
Thank you, goodbye and calculator time!