That's that then!.. Summer in Les Gets is 'officially' over.
The lifts closed on Sunday, bringing an end to our first summer season in the mountains of the French Alps and it has been TOTALLY epic!
There was a last flurry of activity as the crowds gushed in for the final weekend of mountain biking and the 68th annual Mont Blanc – Morzine car rally. Then, almost overnight, the tumbleweed of inter-season blew back into the streets. The lifts closed on Sunday and first thing Monday the clean up teams were out and about scooping up the leftovers. Bike racks were removed from the chairlifts and shipped out of town on flat-beds to wherever they live during the winter. Insulation for the ice skating rink is already stacked in the central square, ready for the removal of the pump track and the next seasonal metamorphosis.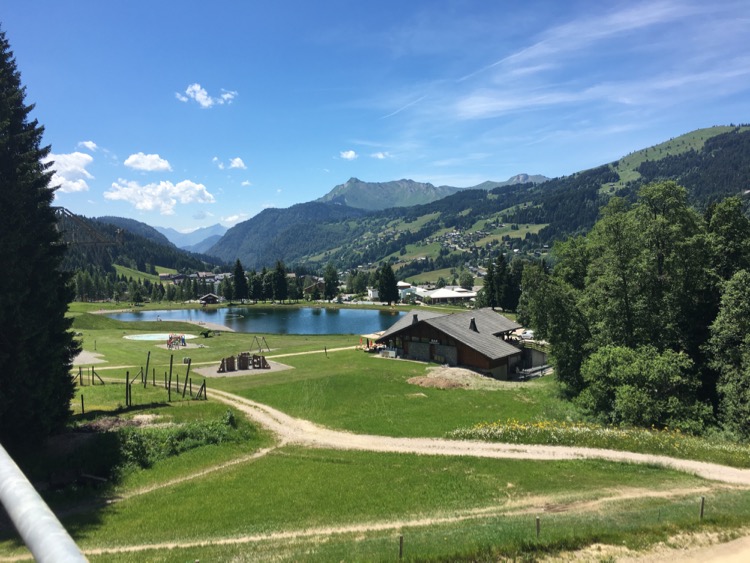 Activity really escalated for us over the last few weeks. We had family and friends over to visit and we made our best efforts to wring every last drop of fun and new experiences out of the summer hols. Activities and get-togethers came so thick and fast towards the end that we've been struggling to keep up with writing about it all. There's a list of half-written entries littering the 'drafts' folder that are almost ready to publish. Stand by for an influx of backdated posts! 😉
They say, people come for the winters and stay for the summers.
'They' say that people come for the winters and stay for the summers and we can certainly see why. It seems like yonks ago when it all kicked off on the 12th of June when the lifts opened and the biking action begun. 3 days later, Crankworx exploded into town, lighting the blue touch paper on an amazing summer of activities. Since then, the Tour de France hurtled through in the rain, we've had wild camps, Spartan races, biking, hiking, swimming, parties, BBQs and goodness knows how many events and activities that we didn't even realise were on until they were over. I, personally, was a bit disappointed to miss the bee festival in St Jean D'Aulps. Yes, 'bee' – not beer. Characteristically, we made it to the beer festival.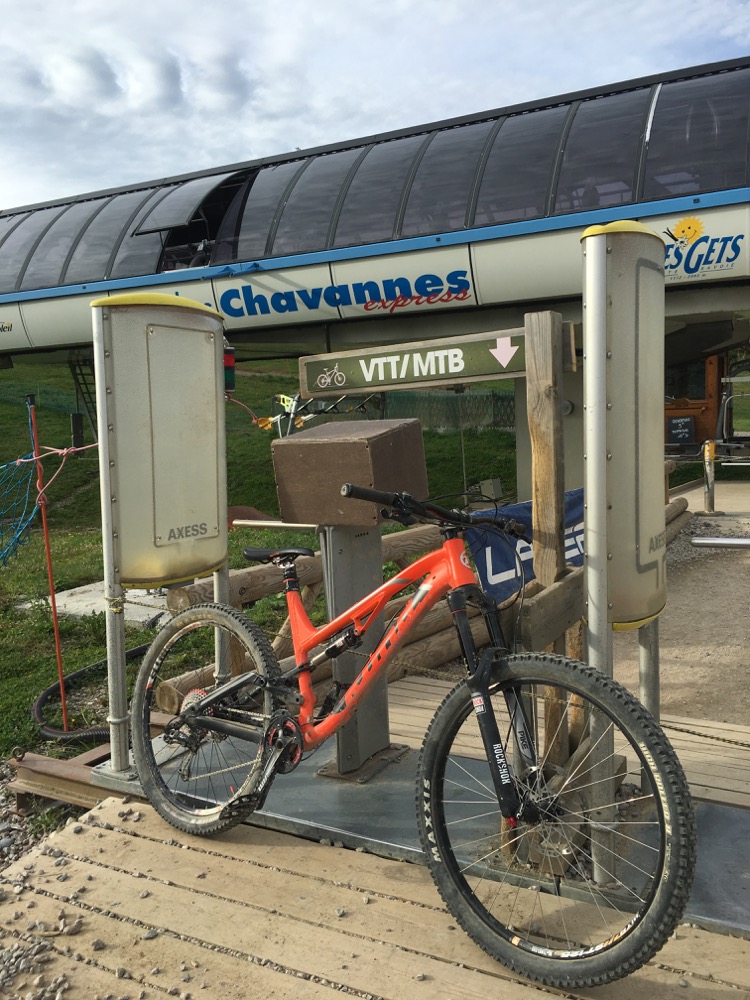 We've been out on the bike trails at every opportunity and T has totally fallen in love with the trails, and his new bike, which is lovely to see. We regularly cooled off, dipping in the lakes and rivers, showering in waterfalls and swimming in the amazing outdoor pool in Morzine. If three outdoor pools, two indoor pools, a kids' water play area, a waterslide, volley ball court, lawned picnic areas, sun loungers and a café weren't enough, someone even decided that they should add a bouncy castle for the little ones, just in case they weren't having enough fun!.. That just about sums it all up really.
Our friends and families have been out to visit and – I think – have all been pleasantly surprised at what the area has to offer in the summer. We've done two fabulous road trips where we camped in the van. One to the South of France at the start of the school holidays and another towards the end to explore a little bit of Italy (more 'half-finished' posts to follow!). We've ridden the lifts, hiked and stood on top of amazing peaks. We've eaten, drank and played our way through the summer holidays, made more great friends and I even conquered my fear of wearing Speedos in public (sort of)!
Incredibly, the list of things we haven't got round to doing is longer than the list of things we have done. Consequently, this means that there's plenty to look forward to in the future as well as more of the same. We'd highly recommend the mountains as a fantastic summer holiday destination if it's not already on your radar.
[espro-slider id=2569]
To top it all off, the weather has been fantastic but apparently we've been lucky. Three years ago was a wash out and there isn't a lot to do around here if you're not a big fan of getting wet.
The kids are back in school now and summer is 'officially' over, but it's not quite over for us yet…
We've been told the weather's usually lovely in September and despite a ropey last day or so, the forecast appears to agree. We'll have to drive further for the weekly shop, we'll have homework to attend to and less choice for a meal out. Furthermore, we'll have to do a lot more to earn our downhill blasts and incredible views but we've still got a good few weeks of biking, hiking, swimming and exploring to do! AND it'll be nice and quiet for a bit 😉
Oh, and we never did get Nina on the pump track. Too many people watching, apparently. Hopefully they won't dismantle it before we convince her to have a go, eh Neen?… Photos to follow 😉
Don't miss out on any new posts by entering your e-mail address and subscribing to our new post mail-out list.
Feel free to comment below and if you do enjoy the blog, don't forget to like, comment and share. Cheers!