Hi guys!.. How's 'lockdown' part 2 treating you?.. OK, I hope… So far, so good for us in 'reconfinement'.
It's very different compared to last time isn't it, particularly because the kids are still in school, which is useful. But being at home together is what made the first one such a special experience in my opinion. Sequels are rarely as good as the original, are they? 😂
It's also been nowhere near as peaceful this time around because there's been zero let-up in the Les Gets development juggernaught.
In fact, a few of these job-sites have apparently been breeding grounds for COVID, reporting multiple cases and having to shut while everyone does the isolation thing.
There have also been a lot more cases cropping up in our immediate and extended circles recently. Thankfully, most people seem to be getting over it without too much hassle but there are a few who've been walloped, including some who have ended up in ICU. 😬 Our thoughts are with them to get well ASAP.
I agree that the teachers deserve massive respect during this second peak. They've not got the same protections, systems and resources as the health services, yet are receiving a daily influx of kids who can be like walking incubators at the best of times.🤢🙏
Local stats here don't look great at the mo… Whilst France, on the whole, seems to be cresting the peak, the Haute Savoie is behind the curve and currently has the highest infection rate in the country! Intensive care units in some of the local hospitals are full and apparently some patients have had to be shipped elsewhere for care!
That doesn't make for a promising outlook when those same hospitals are usually getting ready to deal with a steady stream of broken skiers throughout the winter. As you can imagine, this is causing it's fair share of speculation, rumour and worry for local businesses about the chances of a viable season. Sadly, some have had to throw in the towel already and as you've probably seen, a number of UK ski operators have already decided to knock it on the head for this year.
There's been a bit of argy-bargy on local message boards while the guessing game continues and the tension rises. Keep calm though guys! If you've got the energy to tap out an argument at least you're not wiped out on hospital on a trolley…
Still, mountain prep continues and I reckon some kind of season will happen at some point but what on Earth that looks like remains to be seen. I might need to get a split board on order though just in case…
In other news, to keep our 1 hour, 1km daily exercise limit interesting, we've recommissioned our 'close-quarters' exploration program. It's amazing what you can find close by and this weekend we went off-piste and scrambled our way up an inaccessible (ish) stream bed to discover some magical little spots, hidden just spitting distance from home. Check this one out… 😍
That wasn't even the best pool on our discovery mission but the better one required deep wading and a sketchy waterfall scramble. T'was a touch too chilly for that.
Just like last lockdown, we've been blessed with some cracking weather and weirdly it somehow feels like nature's put winter on hold until this pandemic thing is back in check.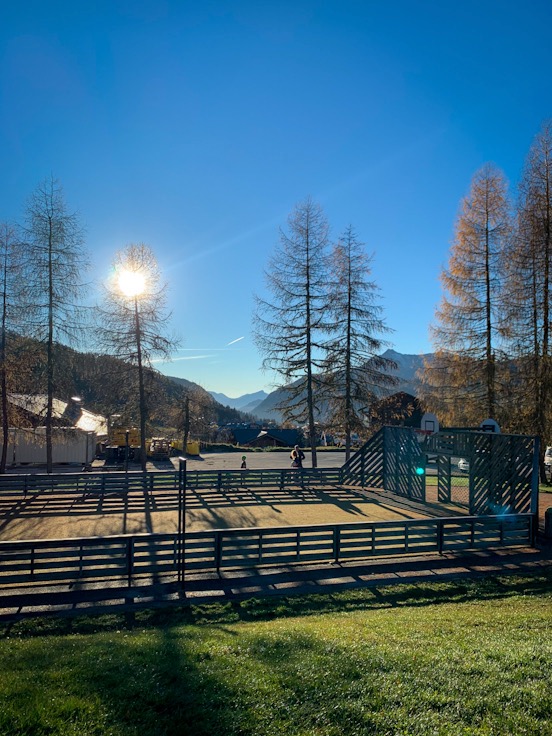 You've probably also noticed the ads by now… Sorry about that, but needs must… The no-ads/contributions model I hoped would work out as part of the new direction for the blog, unfortunately didn't (thanks though to the few of you who did contribute – including you, Mum! 😂x). So… it's now time to go capitalist and pimp this blog out big stylee!
This way though, if you click on a Google ad, we'll receive a small payment, or, if you click through to an affiliate product and go on to make a purchase, we'll receive a small commission. Don't worry though, we'll never recommend anything we don't personally rate. If it's pants, we just won't mention it. 😉
Did it feel a bit 'meh' that post?.. It did, didn't it?.. I felt it too… It is all a bit "meh" though, isn't it? But remember: Sunshine always follows the rain. 🌧️🌦️☀️… Or snow!.. We'll take snow!
Until next time, stay well and keep your chins up… Not that I'm suggesting you have more than one chin… I mean, "all of you keep your chins…" Nevermind….