This is getting very exciting! Some proper snow this time!
I don't think I'll ever grow out of the excitement of fresh snow in the morning. The white stuff arrived bang on time in the early hours of Sunday morning and is forecast to keep coming for the next few days. The kids were beside themselves with excitement when they woke yesterday morning and we finally released them outside at 9.00am to get cracking on the first snowman and snow ball fight of the season.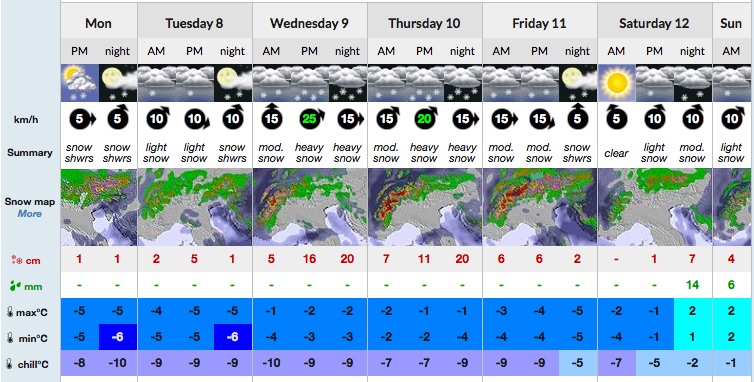 We followed that up an hour or so later with a drive up to the Chavannes mid-station for an excellent sledging sesh with some friends of ours. The result of the Dad's race was void due to un-sportswoman-like behaviour of their excitable pup, Sophie, who grabbed a mouthful of my beanie hat and wouldn't let go!
The early snow is exciting for us but local business owners are just hoping that it stays put and builds for the season rather than warming and melting again. They have been hit hard with poor snow conditions at Christmas and New Year over the last couple of years but I've got a feeling they're due a good one this year. Fingers crossed!
Apparently, we need to keep an eye on the snow-making canons on the lower slopes. If they fire those bad boys up, it means that the guys who know a thing or two about a thing or two, believe that the cold conditions are set to stay.
After an epic and committed sledging performance on Sunday morning, T spent most of the night in a state of delirium with a high fever. Iz was still firing on all cylinders this morning though, so she and I set off for the first slippy school run of the winter down some freshly dusted roads.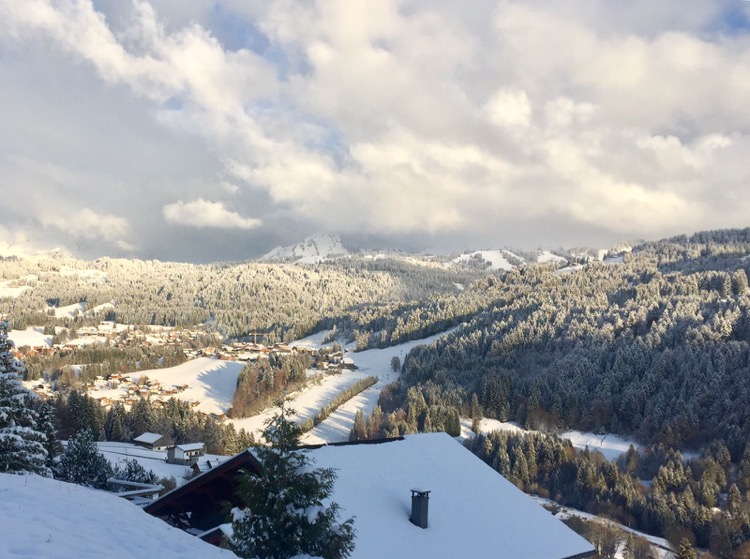 We did have a couple of minor 'squeaky bum' moments on this morning's school run. If you're ever driving in Les Gets, there's a few places where the right of way at a junction is not the way that seems natural. I believe that this is so that the right of way is given to traffic ascending or descending. Consequently, in slippy conditions, they don't have to suddenly brake hard on a descent or lose momentum on a climb. I had to do both today! Never mind, no harm done and it's all good practice!
As the day wore on, the cloud cleared and the sun and blue sky put in an appearance. We bundled a hot, floppy T up, collected Iz and went for a little drive around to appreciate the views.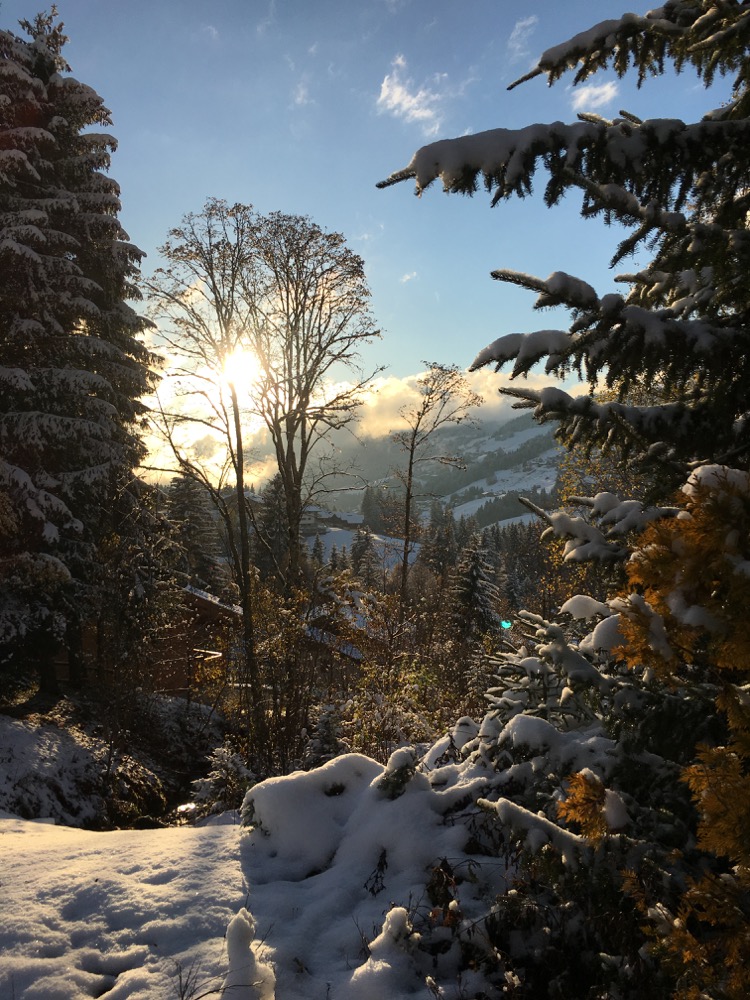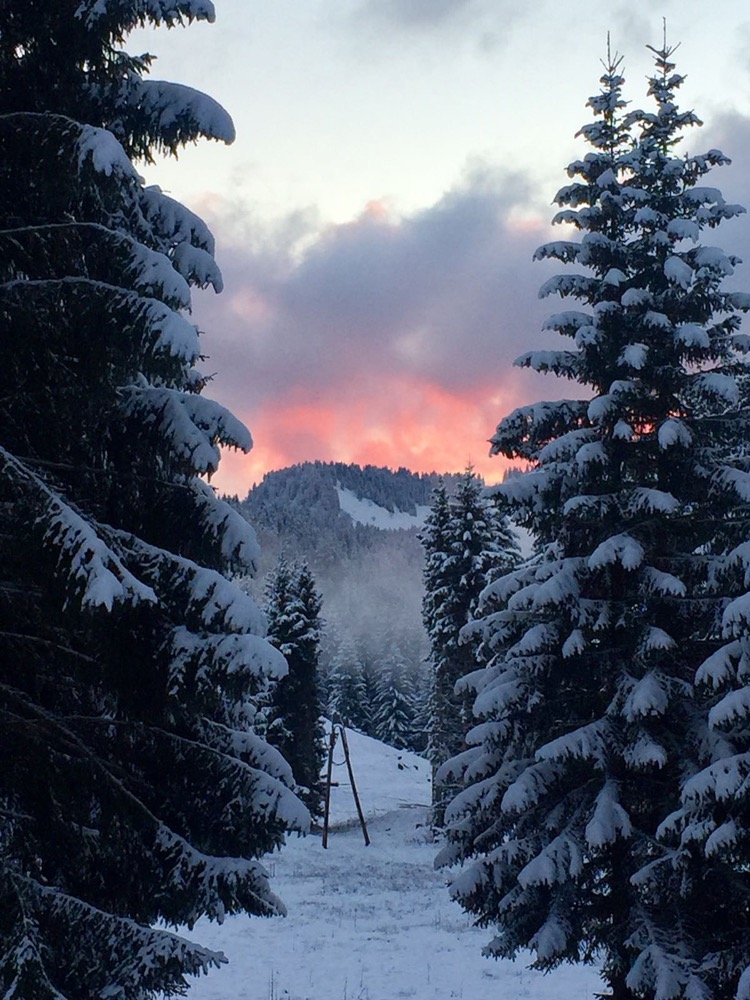 We have everything crossed that temperatures will remain low and the snow will stay put. With more in the forecast and still a month until the lifts open, those split boards we've been rationalising are looking mighty tempting right about now!