Les Gets has burst into life in readiness for summer and is preparing for Crankworx!
Ten days ago I started writing a post about how inter-season was slightly dull and in fact, in the draft, I used the words 'seriously dead'! Everything closed down when the season ended and it felt like almost everyone, except us, had left town. The tourist information office posts a list of restaurants that are still open and of the countless eateries in Les Gets, only three are still serving!
The supermarket in town is closed, the cinema, hotels and bars are closed and to give you some idea of how few people there are in the area, even the public swimming pool in Morzine has shut up shop until the 30th May. I never did get around to finishing that post but to be fair, it's a little irrelevant now.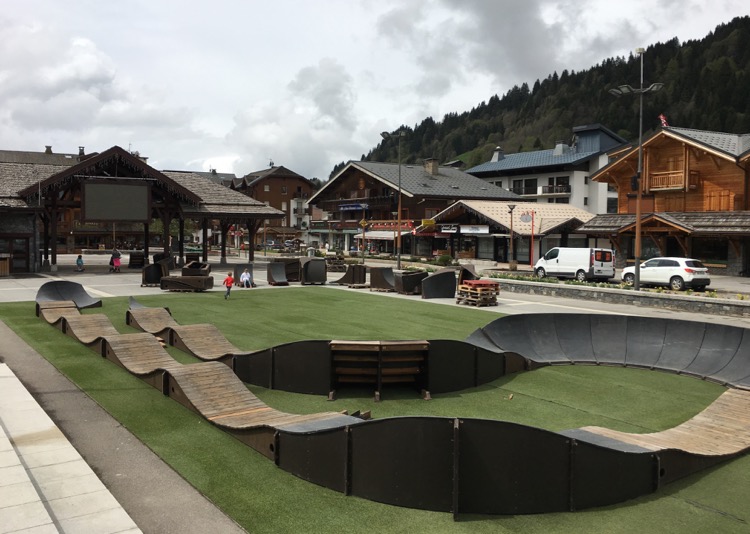 Don't get me wrong, everything is still closed, but Les Gets is now erupting into an ever-accelerating hive of activity. Having creaked and groaned into action as the winter subsided, the construction projects have now hit full stride. A constant stream of concrete, steel, timber and earth moving trucks are rumbling into, out of and around town, supplying the ingredients to throw up the sizeable frames of the next generation of chalet and apartment buildings. The older stock is being 'spruced up' amid an omnipresent rasp of power tools and clattering of hammers.
The seasonal nature of life out here is fascinating. We watched the winter workers and businesses squeezing their livelihoods from their chilly weather window before reaching exhaustion and disappearing to recharge their batteries before the summer season. New faces are now in town to take advantage of the absence of snow, cold and ski tourists to get things built and tuck into their slice of the prosperity cake while they can.
Preparing for Crankworx
Where there were snow covered pistes just a few weeks ago, diggers and trucks are remodelling the earth beneath on an epic scale. This is the exciting bit for me, especially the Crankworx stuff. It looks big on TV but it's even bigger in the flesh (dirt).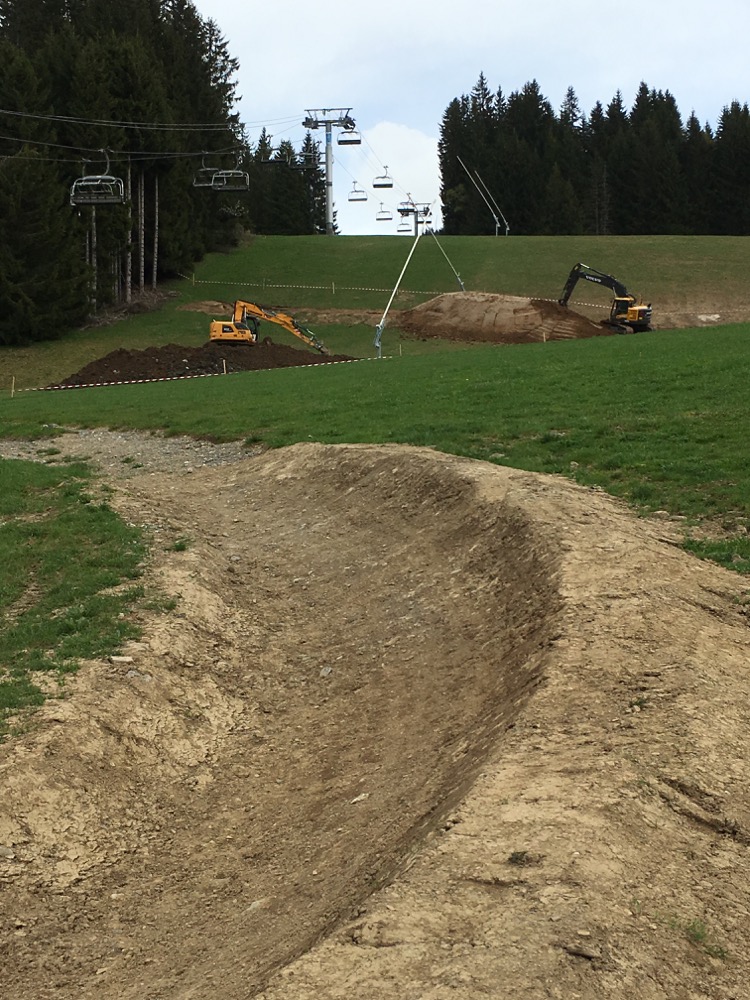 I may have mentioned it once or twice but if you missed it, Crankworx is coming to Les Gets on Wednesday 15th until Sunday 19th June. It's a celebration of world class gravity riding with competitions, events, bikes, music, films, photography and parties. Les Gets is one of only three stops on the Crankworx calendar, including Rotorua (New Zealand) and Whistler (Canada). It's the first time it's been here and many of the best riders in the world will be here to lay-it-on-the-line in a host of competitions including downhill, slopestyle and whip offs! Current leader of the 2016 UCI Downhill World Cup, local regular and Les Gets Bike Park ambassador Loic Bruni also won the last downhill leg in Rotorua, so the atmosphere here should be amazing!
There'll be a ripple in the force though. After Kelly McGarry passed away shortly before the Rotorua event from a cardiac arrest, the gravity mountain biking world had some more sad news earlier this week with the loss of former World Cup winner and biking sensation Stevie Smith earlier this week following a motorbike crash. Two amazing riders, two huge characters and two big losses…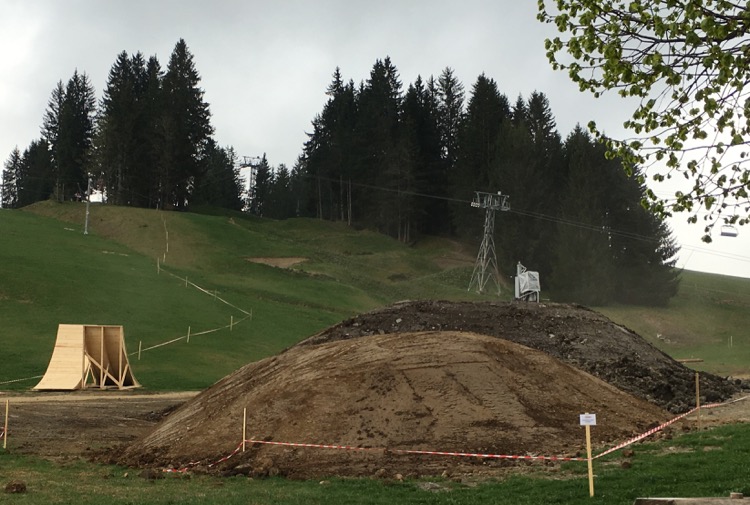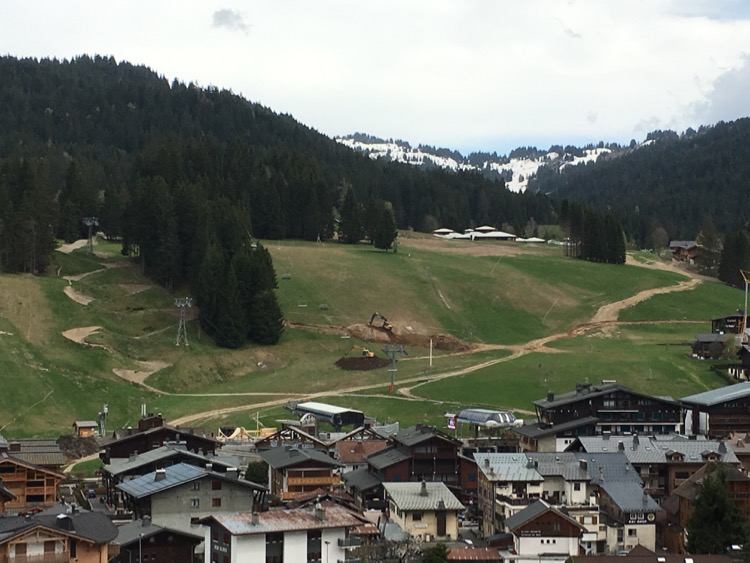 Needless to say, I'm pretty excited about the coming weeks. Not just about Crankworx but also about picking up our summer season passes, chucking the bikes on the lifts and hitting those trails for ourselves! We're going to pop into the Marie (the Mayor's office and the port of call for EVERYTHING) tomorrow to see if we can have a nosey at any plans for the Crankworx course designs. I'll keep you posted on the construction work preparing for Crankworx – 'The world's largest mountain bike festival'.
Incidentally, if you are in town and need a meal, at the last time of checking, those 3 restaurants were: La Flambeau, La R'Mize and The Alpine Tavern. We've not visited any of these yet so no recommendations I'm afraid.
You can find out more about Crankworx here!