It's another powder day on Mont Chery! It's a few days since Saturday's epic conditions but there was another reasonable dump last night and Nina and I were ready to go after the school run.
Nina hadn't been on the Mont Chery side yet so we headed up for (hopefully) a re-run of Saturday.
The conditions were pretty nice with knee deep pow with the only downside being buried moguls beneath, which made for more of a bumpier ride. Great fun none the less. I've only been here a week and a bit and already I'm getting fussy! haha.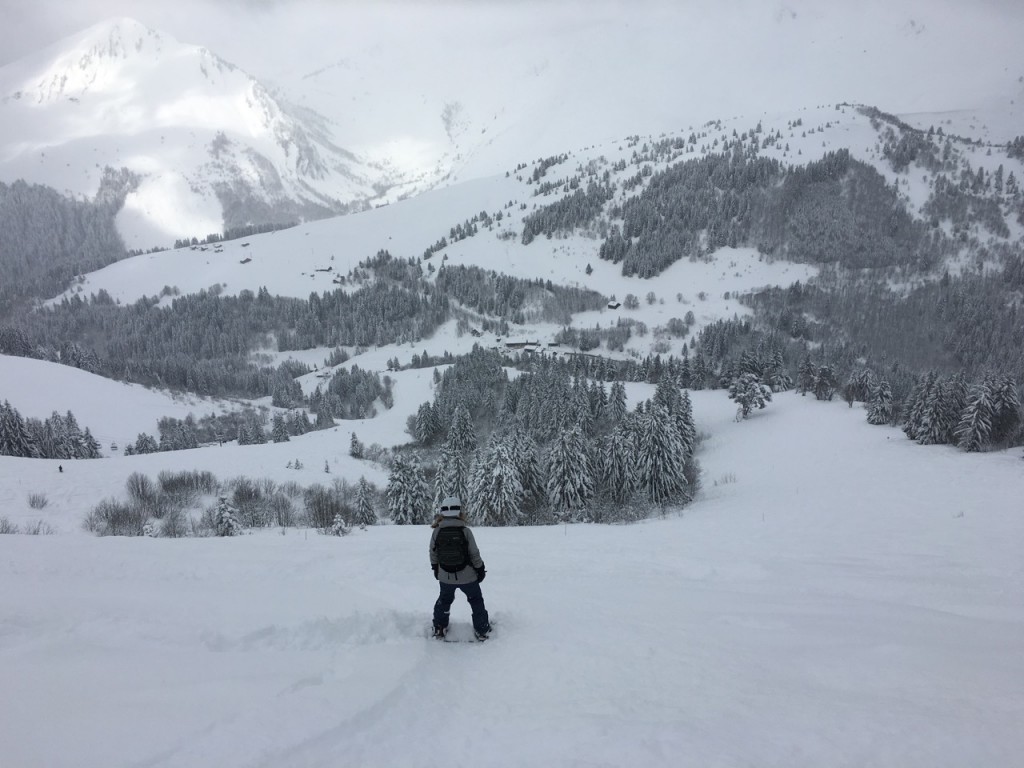 We thought we'd get a few photos and a bit of video and I kindly took up a position to record Nina boarding down part of 'Mouflon'. She repaid me by attempting to destroy my new phone! I was a little riled and she made it worse by p***ing herself laughing for the next 20 minutes!
We lapped Marmottes, Chevreuil and Mouflon then dropped over for a go on the double black Bouquetin. We were down and home by 11.00am to get some work done and we'd already made the most of the fresh pow!
Another fabulous day!