We've been at the end of Lac Leman for a week and a half and when our friends lived down here years ago, we'd all jump on a ferry and have a ride round this end of the lake stopping at Evian, Vevey, Montrose, Villeneuve, Le Bouveret and grab a meal and a drink somewhere. After spending most of the day working today I had the bright idea of setting off at 3.30pm on a walk towards Villeneuve for a bit of exercise, fresh air and a ferry ride back.
We got togged up as it was pouring with rain and set off on a walk that we'd done once before but was now a very vague memory. A nice walk, it turns out, through lots of woodland, creepy isolated 'Deliverance' style log cabins and lovely lakeside new builds.
We spotted some cool stuff on the way including swans, herons and these birds (coots, I think) diving in a canal and staying down for ages and multiplying! 4 go down, 5 come up! Magic.
We walked and walked until the point came where I realised if I had to turn round and go on a solo mission to retreive the van to pick Nina and the kids up, I was in for a bit of a shlep. We pushed on and the kids started shift rotations on my shoulders. Iz's 7 now and not an insignificant weight to cart through slippery rooted terrain. An hour in, we reached a caravan park and an information board. Closer inspection revealed we were
just
over half way to Villeneuve ferry terminal and the steady rain was keeping up it's rhythm whilst the light was beginning to fade. The map also revealed there was quite a bit more woodland ahead and as we'd already had a few wrong turns and double backs, I didn't fancy trying to navigate in the dark. We stepped up the pace.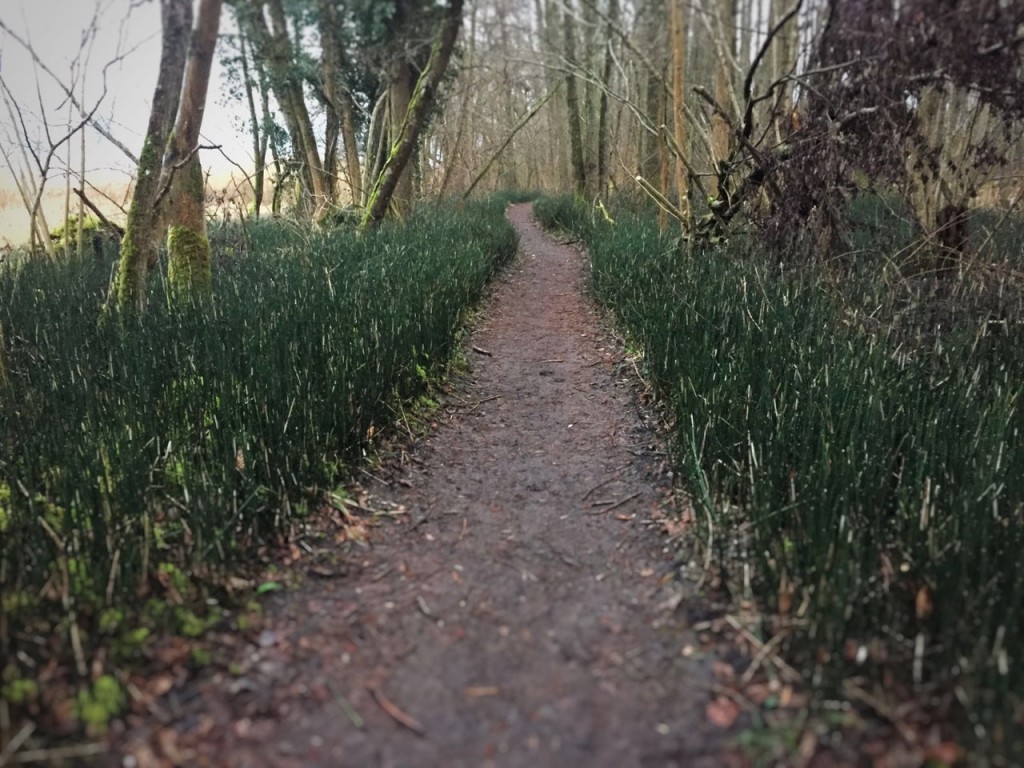 Another hour later, it was almost dark as we stumbled out of the jungle, Iz taking the twilight shift on my shoulders and into the middle of a town. A big brightly lit Shell forecourt drew us in like moths and we re-supplied on Powerade, apple juice, chuppa chups and cereal bars. Nina asked the girl behind the counter "Ferry? …erm bateau, BATEAU?" and she pointed us along the road. We traipsed off with our goodies for the boatride home that'd drop us back at the front door.
Winter Timetable: Sundays only!! 
Fabulous!
I said "That seems a lot.?" He replied "This is Switzerland."
It was properly dark, wet and cold by now and we considered our options: 2 hour walk home through mainly woodland in the dark. Nope; Bus… I'm not good with buses in daylight, in England, in a familiar area;  Another map told us there was a train station up the road, the translation told us there were trains going towards Lausanne and in the opposite direction to Martigny. With no idea how to get from that line to Bouveret and with two cold, damp, hungry kids, the possibility of ending up further away than we were seemed too much of a risk; A taxi seemed like a sensible option.
We wandered into the C0-op, (pronounced 'coop' not co-op over here) and the girl behind the till kindly rang a taxi for us. 5 minutes later our steed pulled up outside and as we all climbed in the driver said "It's 70 Francs to Bouveret" I weighed it up in my head. Hang on, we'd just walked here in 2 hours, with a 4 year old, we knew the journey and it seemed a fraction of the 35 minutes Leeds to Halifax fare after a night out and after midnight. I said "That seems a lot?" He replied "This is Switzerland." I said we've just walked here in 2 hours. " He said, I've had to come from Montreaux" so there was already CHF 18 on the meter. Google Maps later told me that we paid CHF70 for a journey of 11.6km!!
I'm adding 'Swiss taxi driver' to my list of possible career moves.
Ah well. It is what it is. Let's get on with it.
We were all relieved to kick our boots off and get warm and dry. We inhaled our spaghetti Bolognese and T was asleep before we pulled his door to.