The waiting's over! Its the opening weekend 2018 for Avoriaz, Morzine and Les Gets and we jumped in with both feet.
After 7 years of loyal service (wow!!), my trusty old steed has been feeling a bit waffy the last year or so. I was most definitely in the market for a new snowboard. Luckily, the opening weekend in Avoriaz coincides with the arrival of the 3 day Rock on Snow Tour.
The tour is a big ski and snowboard event with live music, events, competitions, big names like Gigi Ruff knocking about and most importantly demos!
When you're spending a significant amount of money on a new toy it's brilliant to get to try all the one's you've drooled over online back-to-back and compare them directly. You can try as many as you want… And it's free!
What's interesting is that I tried a couple that everyone raved about and was slightly non plussed. On the other hand, the one I'd already picked out as the likely winner proved to be fun fast and solid, right off the bat. I bought one on the way home!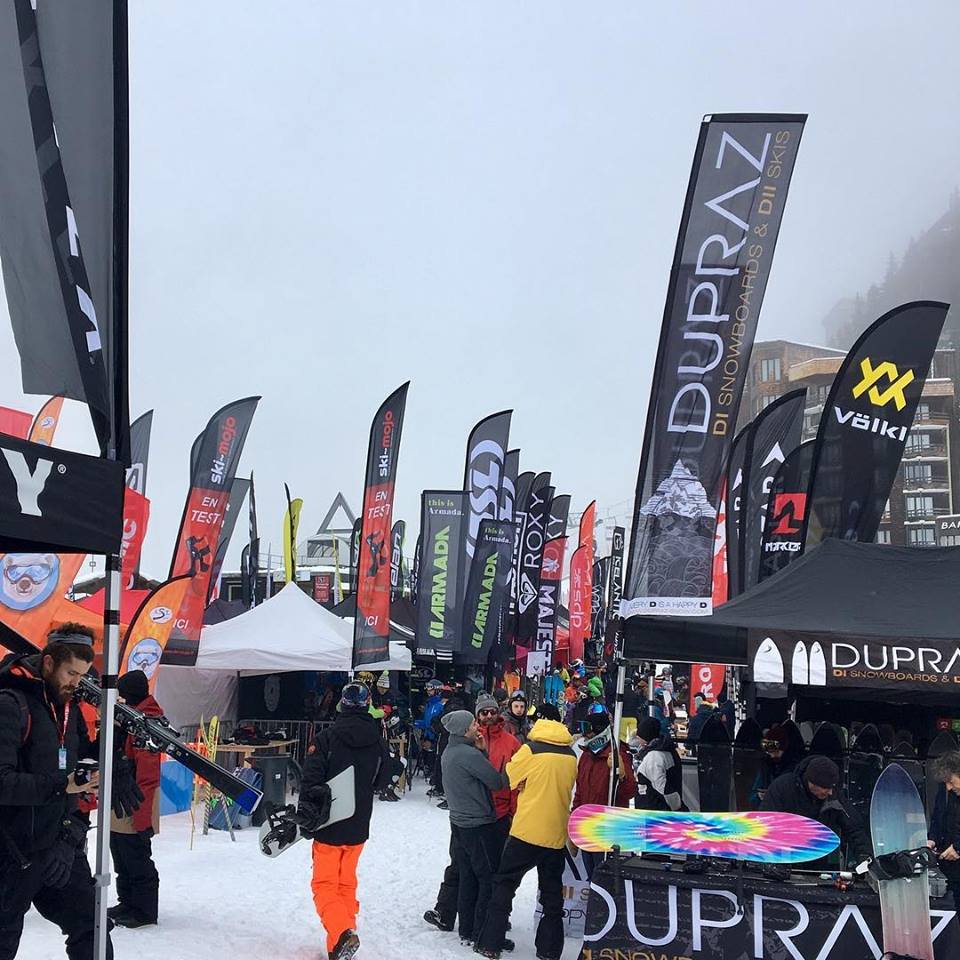 Considering the limited snowfall, conditions were decent and we headed off to see what different areas were looking like. The pistes of the Arare area, Fornet and Lindarets were all in decent shape. However, whilst it looked tempting in places, off-piste was thin and dodgy. It'd need a good bit more cover before venturing off the groomers.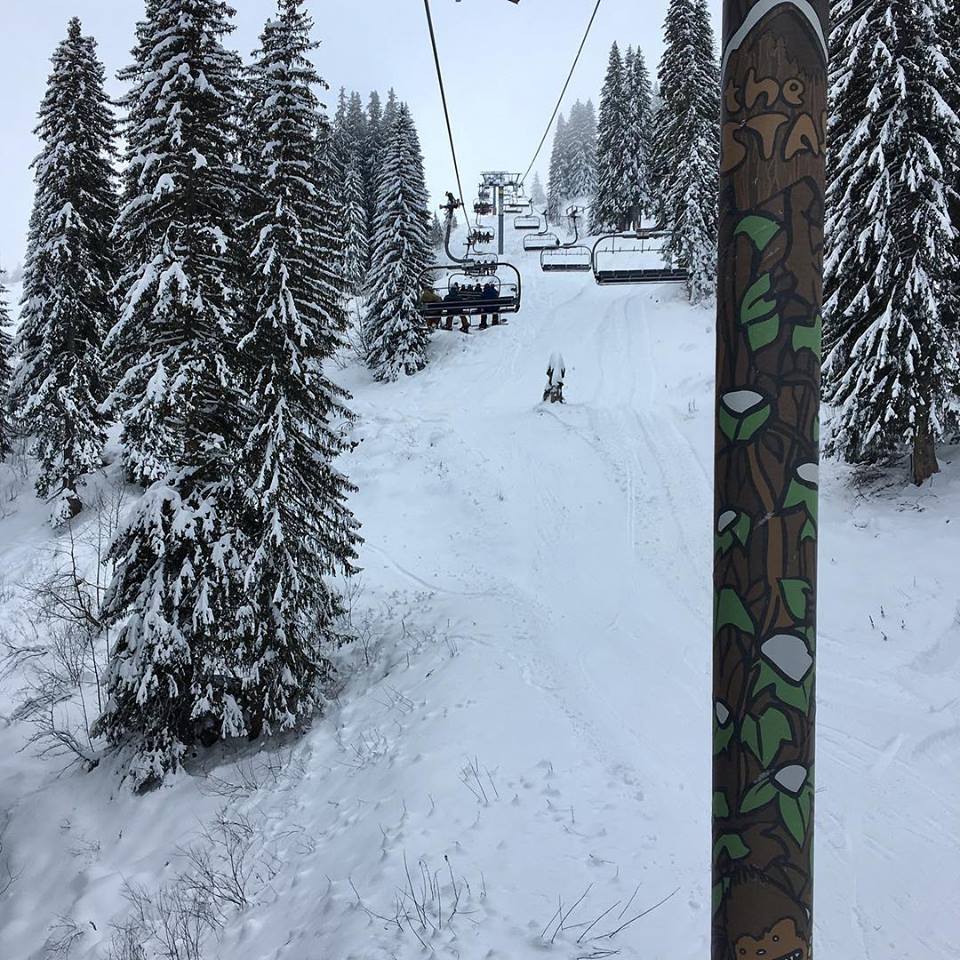 We were back up on Saturday with the kids, tried more boards and bumped into more friends all racing around with similar levels of excitement. We'd booked the kids in for a Mint Snowboarding early season camp to give them a little refresher and kick start to the season. While they headed off we went blatting around the place with friends.
Burger and beer at the completely refurbished Changabang put the cherry on the opening weekend cake. Delicious food as always but I have to say I preferred the old board shop, graffiti feel of the place. Hopefully, they'll crack the stickers and paint out soon.
By Sunday night we were pooped and achy but warmly satisfied and ready for more! Roll on next weekend and full opening in Les Gets!
Get yourself kitted out for Winter
Winter's coming and it's always a treat getting your new kit sorted!.. Our affiliate partner Blue Tomato is THE leading online shop for winter and trend sports, streetwear and fashion with over 450.000 products from over 500 well-known brands. Click here to see if they've got anything you fancy.