Well, we've been banging out the snowy pics on social media and if you thought we were all a bunch of jammy beggars, one of us has taken their 'jam game' to premium conserve levels!
As a licensed competition club member/racer, T is officially permitted to use the ski lifts… And, after joining forces with other local clubs, then striking a deal with the lift operator at La Grande-Terche, T and a bunch of other lucky so-and-sos got a few good hours of lift assisted ski-training at the weekend!
We weren't going to let him have all the fun though, and as he disappeared off on an overcast Sunday morning, Iz and I decided to head high, get above the clouds and see if we could score some fresh lines of our own on a little Avoriaz hike n' ride.
Excellent decision! It was magnificent up there! A couple of days of steady snow and cold temps had laid down a considerable covering and just before we reached Avoriaz, we popped out of the clouds and into a blue-sky backlit, winter wonderland.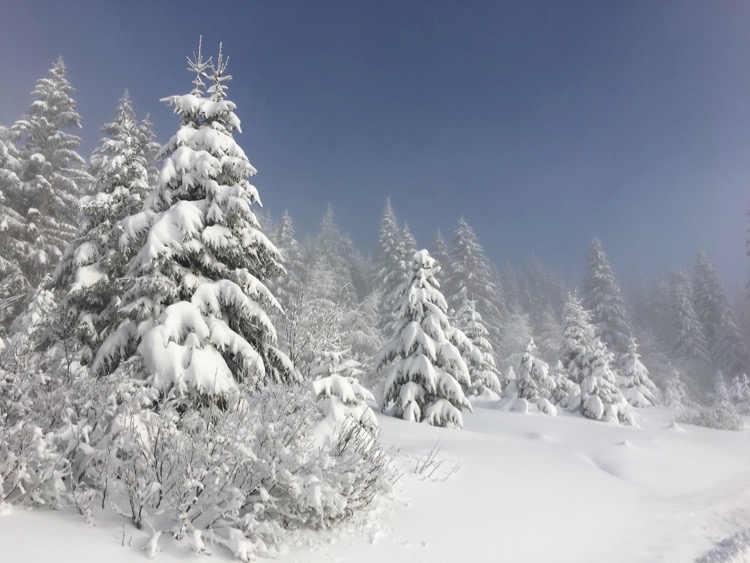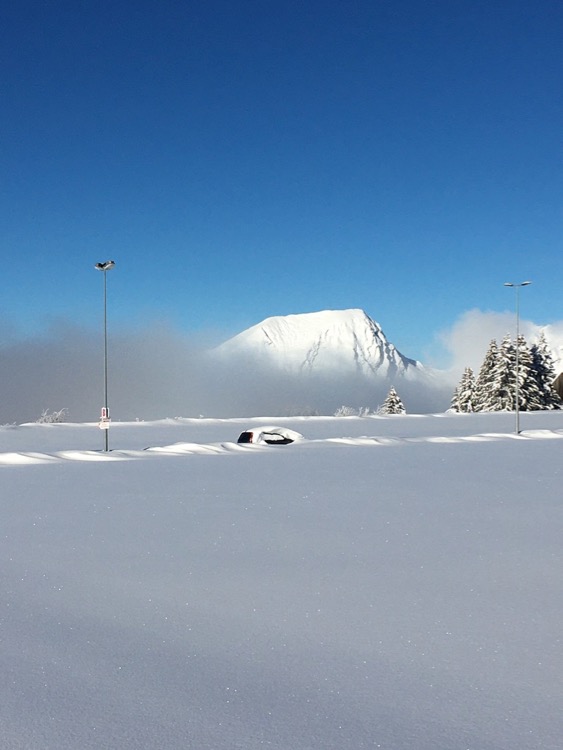 For a pre-season shred, we'll normally drive through town, park near the Prodains and hike the Arare but the barriers to town were already down so we ditched the van in a lay-by and set off hiking up towards the top of Brochaux.
The first half of the hike had a 'groomed' strip which made life easy and then we got into some deeper snow. It's the longest 'boot pack' I've subjected Iz to so far and she couldn't believe how quickly we came back down after the time it had taken us to get up! 😂
She was buzzing though, and I had a massive grin on my face as I heard the "wahoos" coming thick and fast behind me as we got some speed up and bobbed about in some lovely fresh fluffy pow. One hike/run was enough though, the lay-by had filled up and a stream of other riders were on the hike up. The cloud below had cleared so we headed home for lunch.
A couple of posts ago, I mentioned the 'scheisse storm' that seemed to be brewing after France, Germany and Italy's decision to keep ski-lifts closed for tourists over Christmas and new year. Despite some significant pushback from mountain resorts, there was little movement from the French government and the decision stood.
One of the sore points was Switzerland's decision to open for business, meaning visitors might be able to skip across the border to ski, taking their spending money with them and potentially bringing back the lurgy. This issue is especially pertinent in an area like the Portes du Soleil who's linked ski area spans the border with the nearest road crossing located on the pass between Châtel and Morgins. The Government announced that measures to deter people from hopping across the border to ski would be put in place including border checks and penalties or quarantine restrictions for people returning.
The Government has also stated in the last week that lifts will be allowed to open in France from the 7th January as long as infection rates come down… That sounds great 'on paper' but with restrictions easing again yesterday and with Christmas and New Year to get past, it could be a long shot. We can only wait and see.
If you're in the UK, that might be irrelevant anyway after the 31st, what with infection rates and that other thing, but once again, who knows?.. 🤷‍♂️
In the meantime, local Mayors offices in Les Gets, Morzine and Avoriaz have confirmed that even though the lifts are closed to the public, people can use still use the mountains over the Christmas period. They'll be preparing a limited number of pistes and trails so that snow shoeing, ski touring, cross country and sledging can all be practiced relatively safely.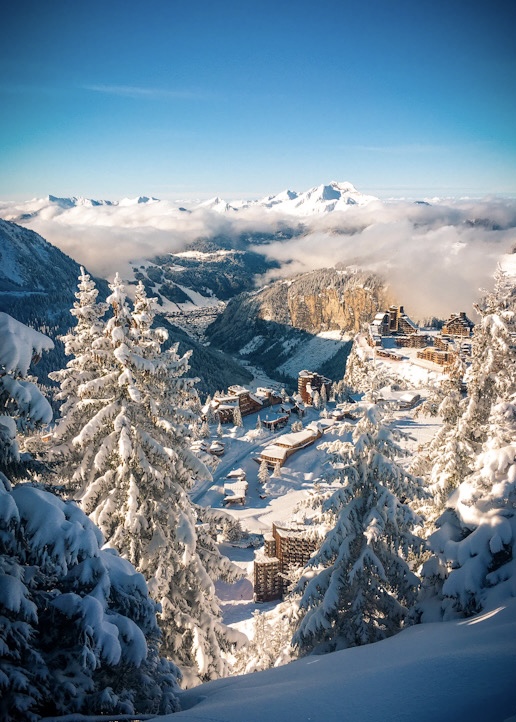 Piste prep, snow-making and bashing are still going ahead as normal to ensure that the base is good when they do get to open.
It's interesting to see how all the local businesses are adjusting and adapting to try and survive. Ski instructors and guides are organising ski-touring sessions in conjunction with rental shops. Those rental shops are firing out  a lot of ski-touring set ups already. Restaurants and cafes are setting up collection and delivery services and accommodation providers are adjusting their packages to self-catered or 'delivery'.
We're adapting too and we want to start adding trials and reviews of products, services and activities on Up-Stix.
We hope this will enable us to discover and try-out more stuff, offer you good recommendations of the things we rate and help local and relevant businesses in the process.
We're currently putting together a media pack and if you've got something you'd like us to try or take a look at… Please get in touch.
In the meantime, we hope we can keep posting those snowy picks because the more that comes, the better the base. The better the base, the longer the season and the longer the season the more chance of lift accessed slidey fun for the lot of us! 🙌