I'M THE 'BLEEPING' DADDY! (Carlin, Scum 1979)
To be fair, there's only 3 other inmates and 2 of them are under 12 but I've risen to the top and I'm running this wing! Nina's making moves though, and we're sharing a cell, so I'm sleeping with one eye open. In fact, I think she's already secretly pulling some strings but I don't know how…
We're three weeks into our bird. There's only one week left on the sentence but we're expecting more, despite good behaviour.
Schooling's going well: We've taught the kids how to smuggle contraband with the drone, how to make shivs out of their toothbrushes and the economics of trading snouts. They're sooo excited about inking each other in art on Friday.
We're getting out for the odd walk and haven't been bothered by any screws yet.
Haha! Seriously though… We're pretty lucky, as I'm sure, are most of you. We're healthy, comfortable, together, eating well, resting well, exercising, we've got a great view and the weather has been sweet!..
Can't ask for any more, really.
It's still quiet here and the majority of people seem to be following the guidelines. Compared to what we've seen and heard from the UK, we seem to be lucky in the supermarket department as well. The Carrefour in Les Gets has closed but the big one in St Jean D'Aulps, Super U in Taninges and Sherpa in Les Gets are well stocked and everyone seems to be leaving with normal, pre-virus amounts of shopping. Flour and Weetabix have been the only thing out of stock when we've been there.
Since our last post, movement restrictions tightened (or were more clearly defined). We can now only exercise within 1km of home and with no more than 100m of elevation change. We've got a couple of nice walking circuits within our area to blow out the cobwebs but we're happy enough to keep our heads down for now.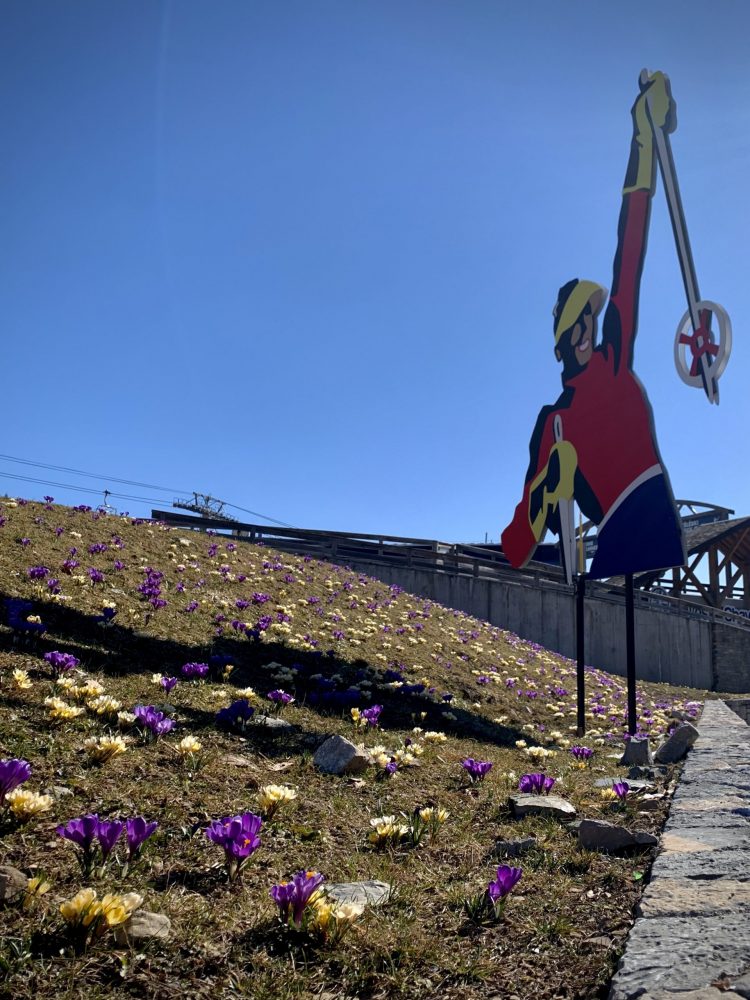 There's been quite a few confirmed cases of Covid-19 here in Les Gets and more in the Haute Savoie. This is hardly surprising given the concentration of visitors in the winter season. Whilst a lot of the info we get is 'on the grapevine' we've heard that some of the cases from Les Gets, Morzine and the surrounding area are serious and have been hospitalised. Our good thoughts and positive vibes are with them and anyone suffering. We also know of people who've had it and recovered so that's great!
It's weird to think that Les Gets would still be open for winter until after the Easter weekend. Between you, me and the gatepost, they'd be limping on a bit with the high temperatures and no new snow since the start of March. Those new snow making facilities would have been earning their keep. It's been so toasty, the kids have had water fights in the garden, in their swimmers, on more than one occasion!
Having said that, from down here, the snow up on Ranfolly and Chavannes still looks super-inviting and if we were allowed, we'd be up there in a shot!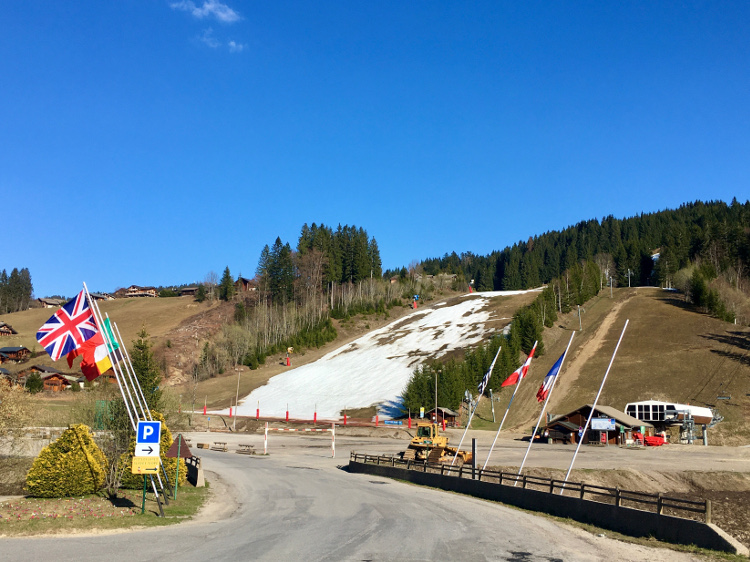 In other Up-Stix lockdown news:
We have negotiated a temporary solution to our internet problem (phew!).
Nina has proved to be the most patient and effective teacher in the house (ahem).
We followed up our O'Chalet recreation with Le Tyrol pizzas and L'Apre'Ski bar nights (yay).
Daily training sessions continue but we're all still a bit fatter than we were 3 weeks ago (yikes).
We almost overloaded on 'dark' redneck TV with Ozark and Tiger King back-to-back on Netflix (yeehaw!).
We're managing to keep alcoholism at bay with 'reasonably' responsible drinking (Hic!).
Another massive thanks to the doctors, nurses and support workers looking after the sick as well as all those other people working hard to keep things ticking over for the rest of us. Cheers!
Stay safe y'all.