I mentioned in a recent post about the preparations for Crankworx that we'd started another post about inter-season being slightly dull. We scrapped that post pretty much as soon as it was started because we were treated to a string of amazingly sunny, blue sky days and ended up doing loads of exciting things. We're also really appreciating the quieter vibe in town.
We did make a video of how quiet things were and it seemed a shame not to include it as a reminder and so you can see how quite it was, especially if you've visited Les Gets in the Winter season:
Crazy eh?
We were expecting inter-season to drag a bit but it is absolutely flying by. We've had day trips to Chamonix and Cirque du Fer-a-Cheval. We've been out on the bikes loads, down to the skate park, played by the river, did the Mechanical Music Museum, explored the area more and hiked as 'here, there and everywhere' as you can with a couple of sprogladites in tow. We've also found some good venues for a Sunday walk and lunch up at Lac Montriond. Brilliant! Oh, and we invented extreme downhill microscootering.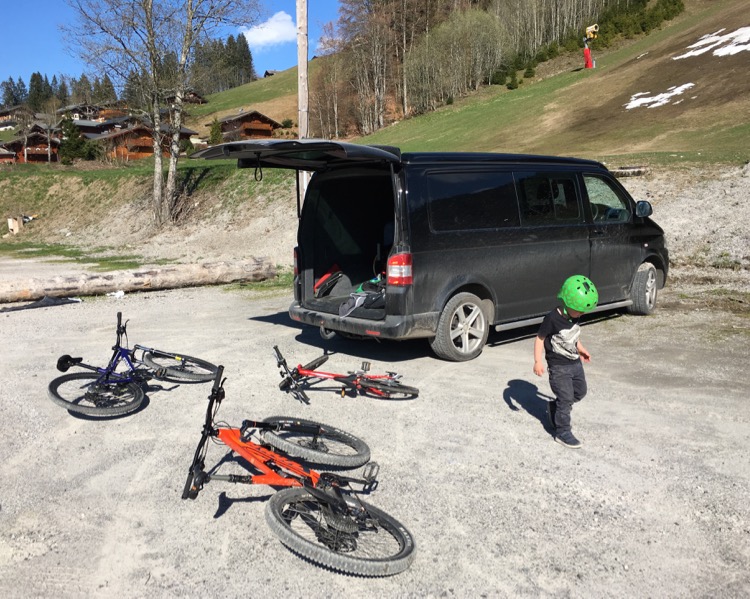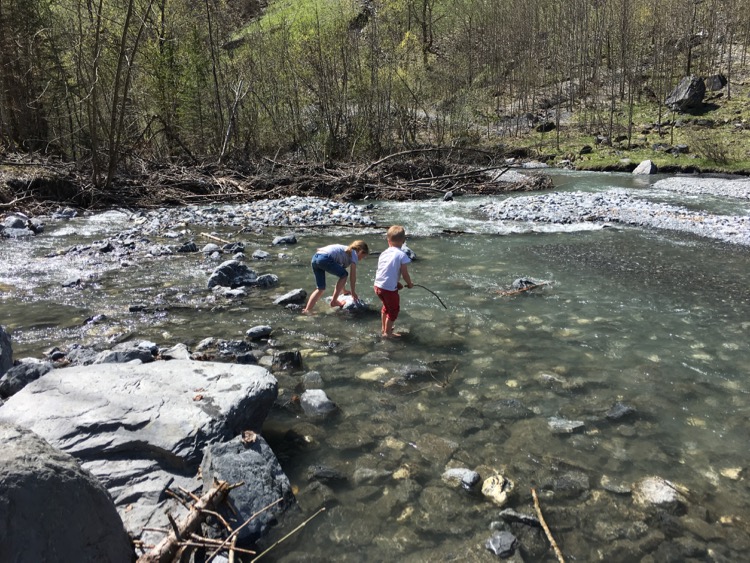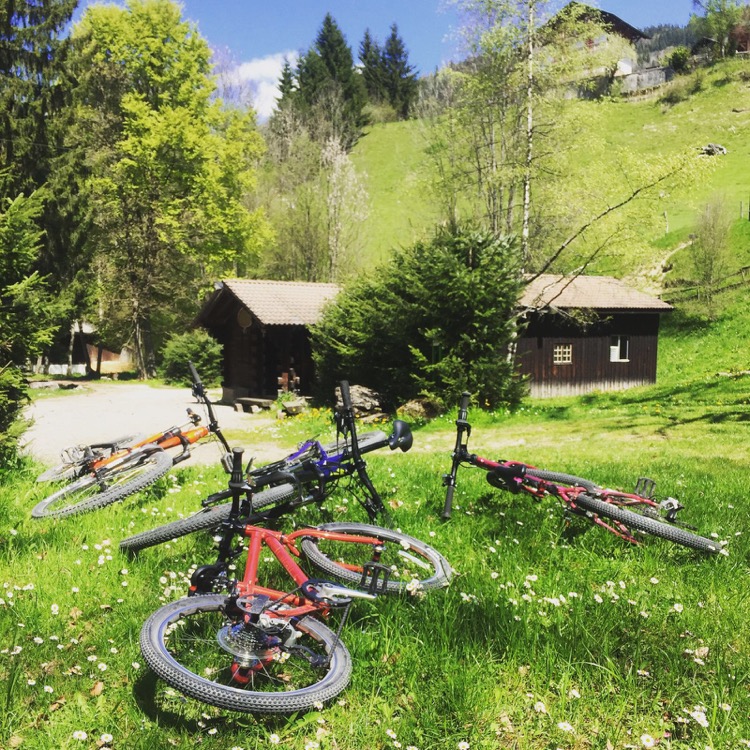 We're not quite sure we're ready for the summer masses to descend just yet… Good job we've got a couple more weeks of this left. 😉