So far, this experience is exceeding our expectations and we are falling in love with Les Gets big time!
We are sitting on a chair lift as I'm writing this on my phone, in perfect blue skies and sunshine after having dropped the kids off at school. Our routine has flipped upside down and we're working more in the evenings after putting the kids to bed so that we can get out together during the day for a shred and some exercise all in one. It's easy enough to nip home and get on with stuff for a few hours a day and there's still plenty of time to spend with the kids. This is why we did this and so far it's working out as we had hoped.
The kids are settling into the school very nicely and we've all made friends. Les Gets itself is a perfect ski town for families and there are loads of perfect pistes for the kids to progress. They get Wednesday afternoons off so we meet them with a picnic packed and head straight off for a ski. The terrain is great, the views are spectacular, the vibe is lovely and there's plenty to do and go at in the wider area.
We're already seeing amazing, awe-inspiring things from the tiny to the colossal. Just today we saw these ice crystals on the lever of a hand sanitzer at a cafe on the mountain.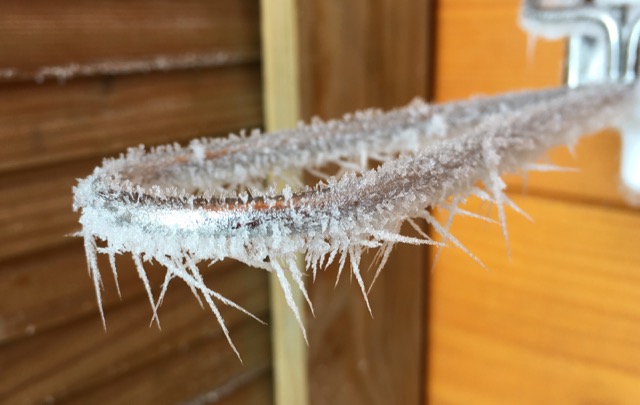 We also saw this little mouse scampering about on the corduroy at the top of Chamoissiers before warming it's feet on a lady's ski. I've no idea what it was doing up there. Someone suggested it might have been dropped by a bird.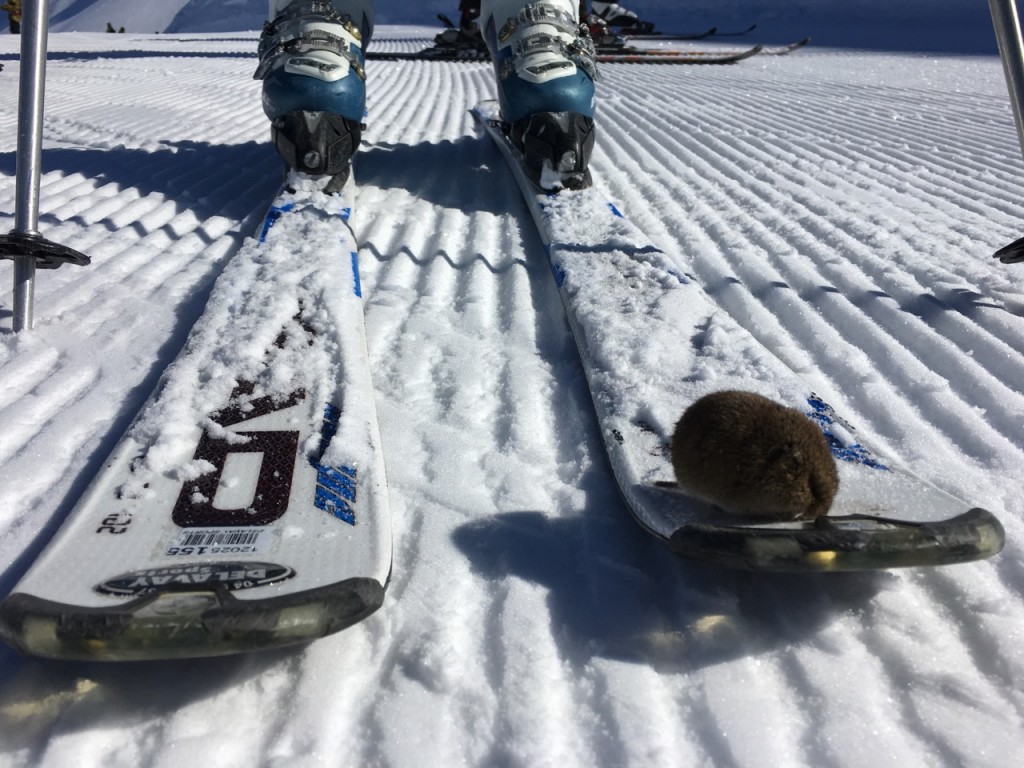 Then there's this… I'd never tire of looking at this view.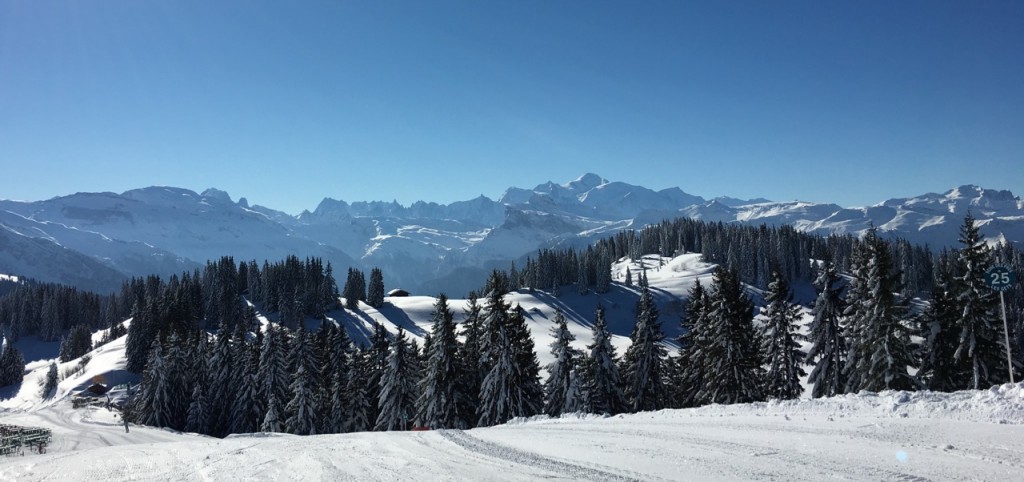 It's not all been plain sailing though. Along with the stresses and strains of moving (again and again), settling the kids into new school and trying to cover all the business admin, we had Nina's Dad going into hospital. Thankfully he's home and on the mend now although his recovery is going to take a while. My Dad's not in great shape either and there have been a few other family issues that have caused quite a bit of heartache. It was a difficult time for a while but it looks like everyone is on the mend and everything is starting to work out. Onwards and upwards people!
There's an urgency in the mood with some of the guys who are over here that the season is coming to an end and they need to make the most of it all before they head back to the UK. Others are exhausted from working hard through the season and are ready for it to come to an end so they can head home and have a rest. We arrived half way through the season and just feel excited.
We feel excited for all the different conditions we'll be faced with at the end of the season (slush is great fun on a board). We're excited about getting out on the biking trails and exploring on foot in the summer. We're excited about family coming to visit and we are excited about the new experiences we'll have and the friends we'll make. We're excited about next winter and seeing all these guys again.
All in all, we're very lucky and very grateful to be where we are right now… This is the nuts!