Temperatures have really dropped over the last couple of weeks. The thermometer in the van has been getting into minus figures on the school run and we've been waking to frosty ground on an almost daily basis. With a good forecast on the cards, I got up this morning hoping to bag another local peak after last week's hike up Pointe du Nyon. As I peeped out of the window to check on the blue sky, I was met with thick white cloud and a scattering of snow flakes floating gently from the sky. The first snow of the season in Les Gets has arrived! Wahoo! It's not much and it's not going to stick but it's still exciting.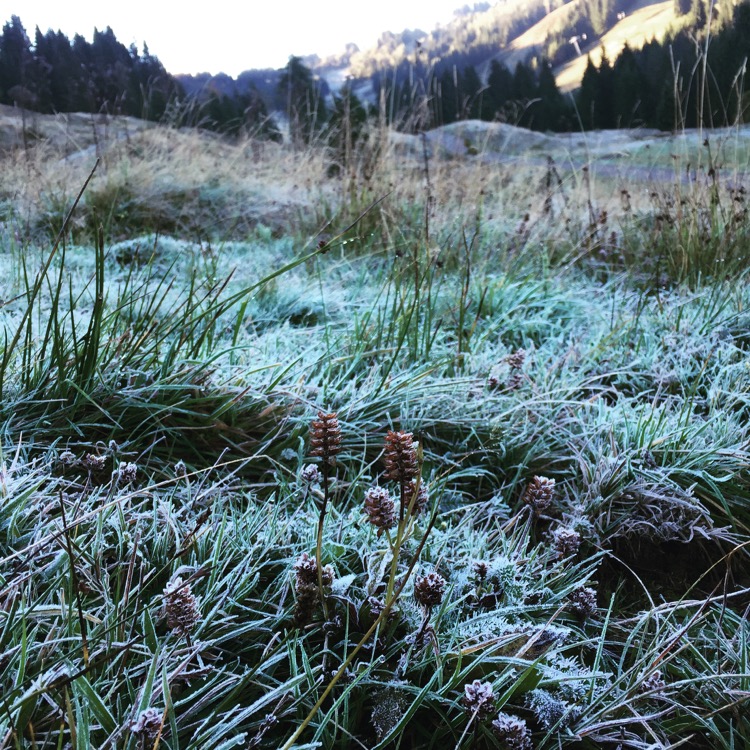 I interrupted T and his chocolate granola, "have a look at this." He wandered over, glanced out and went bananas. "It's snowing! It's snowing! It's snowing" He didn't pause for breath as he legged it upstairs to drag Iz out of bed and show her. She joined in the chorus as they clattered back down and pressed their little noses against the window. Happy days!
We're deep into inter-season now and since the summer operations closed down, the construction work has accelerated as developers, investors and owners try to get their properties finished and tarted-up for the lucrative winter market and the next influx of visitors.
Cranes are swivelling backwards and forwards in the sky and chalet-sized holes are being scraped out of the earth left, right and centre. Once again, muck and concrete trucks are hurtling in, out and all over town. Given the sudden jump in activity I wonder whether they hold back on granting permits during the holiday season before opening the flood gates. I'll find out.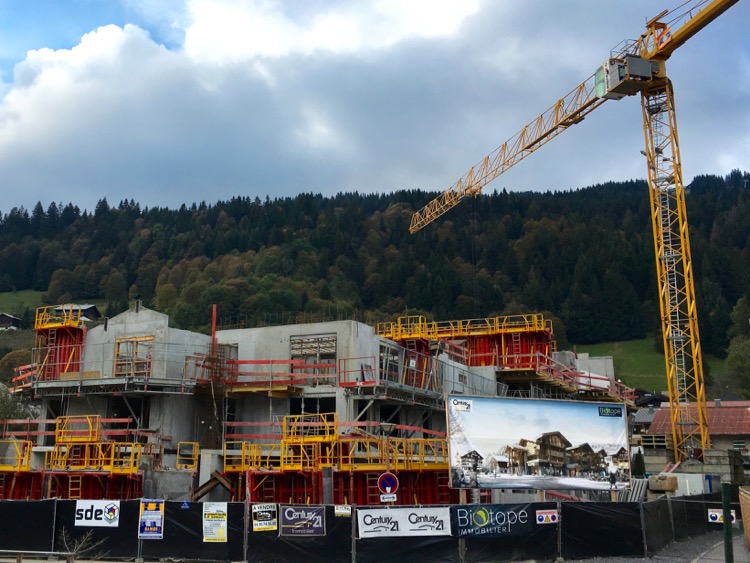 The wooden pump-track disappeared weeks ago without Nina getting round to plucking up the courage to give it a go. Booo!… In it's place, the ice rink has been taking shape with miles of cooling pipes looping back and forth on the ground. It's only missing the ice now! We've got Iz some skates for this winter and when you live here and you've got your own skates, you get to use the rink for free!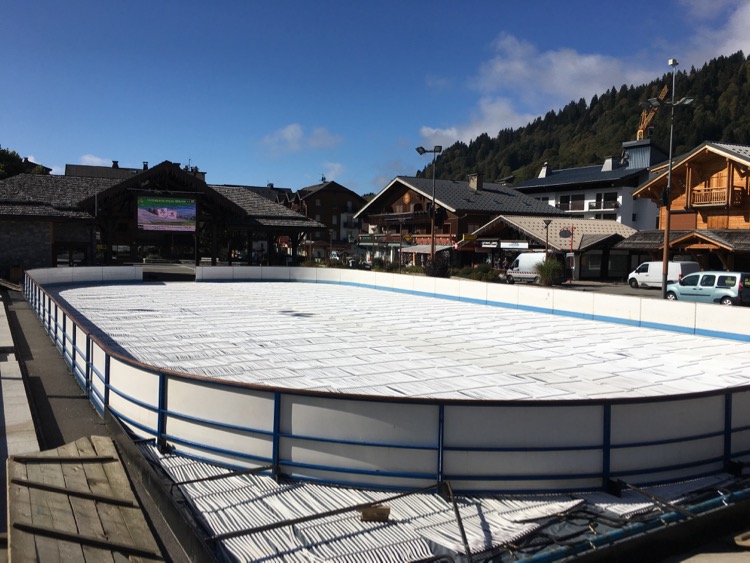 The Crankworx features that have been a permanent fixture since June have been unceremoniously dismantled. The competition pump-track has been levelled and diggers have started ripping up the huge landing ramps on the slopestyle course, clearing the way for the base area ski slopes. The big wooden transfer platforms are now just a heap of firewood.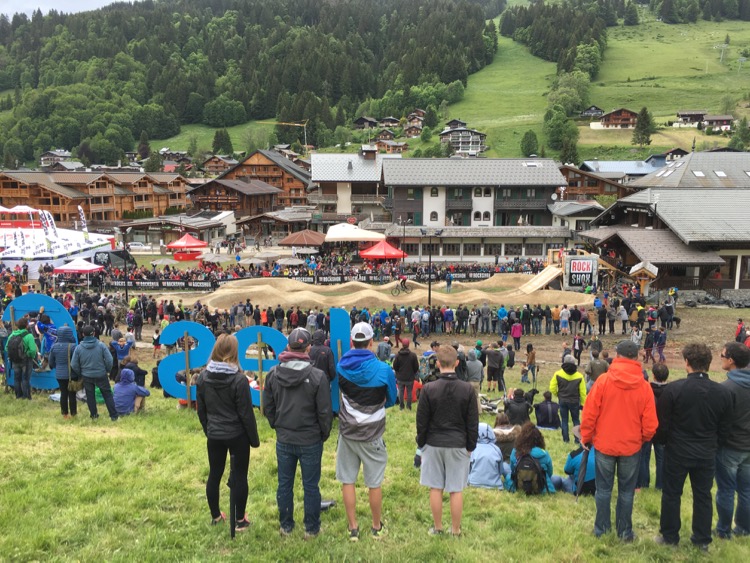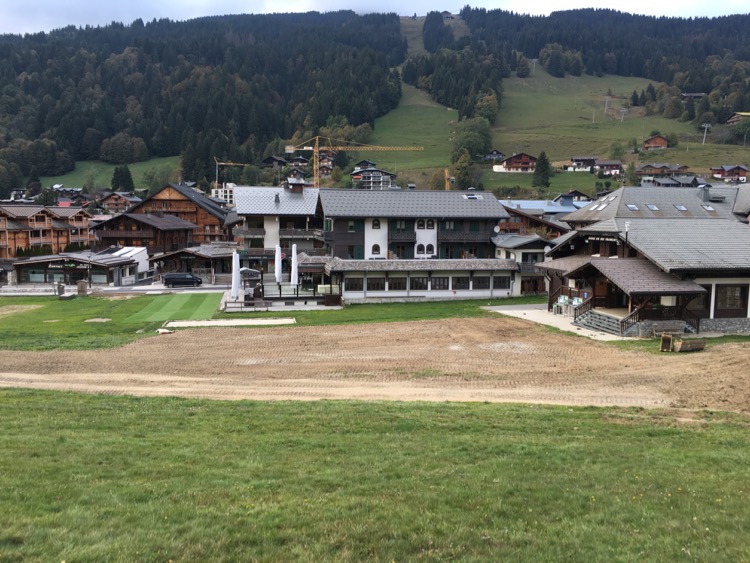 Summer bike trails that cross pistes have been filled in and levelled but interestingly, a lot of the ones that don't cross pistes have been repaired and regraded. I guess either to give them chance to bed in before next summer or maybe in case they have to open them in winter again! They're in tip-top condition now though and there have even been a few new sections built. This has been good news for me and a few other local riders who have been doing shuttle runs up the Chavannes road and making the most of a nice quiet downhill playground.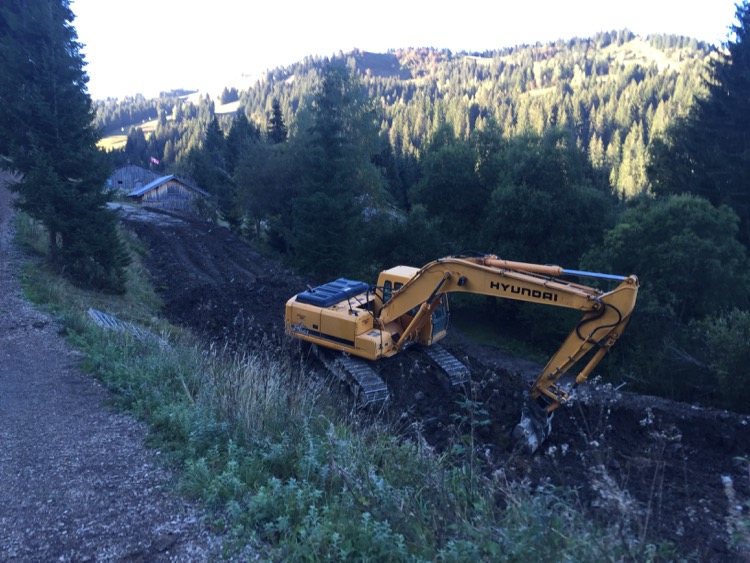 The winter sports infrastructure is also getting the once-over. Lifts and snow cannons are being tested and serviced. The chairs for the chairlifts are being ferried back from wherever they live in the summer and stacked ready to be rehung on their cables. Nina spotted tonnes of earth being dumped and graded up the Bleuet run, hopefully to remove the annoying scooty flat spot on the way back to school.
The buzz is definitely building and there's still 2 months until the lifts are supposed to open. Last year they had a stinker of a start to the season. They had no snow for Christmas and New Year and they even had to chopper in some snow to build a few runs. They re-opened a number of bike trails and some companies were offering alternative accommodation in higher resorts! Our French mates next door showed us photos of them fitting their new water fountain on New Year's day in their T shirts!
I think the French Alps are due a bumper year of snow this year though… Fingers (and everything else) crossed. Bring it on!