After several days of cloud, rain, thunderstorms and no Internet connection (yikes!), the sun came out yesterday and Nina and I headed out for a play on the bikes before it all kicks off  tomorrow. Date night up-stix stylee!..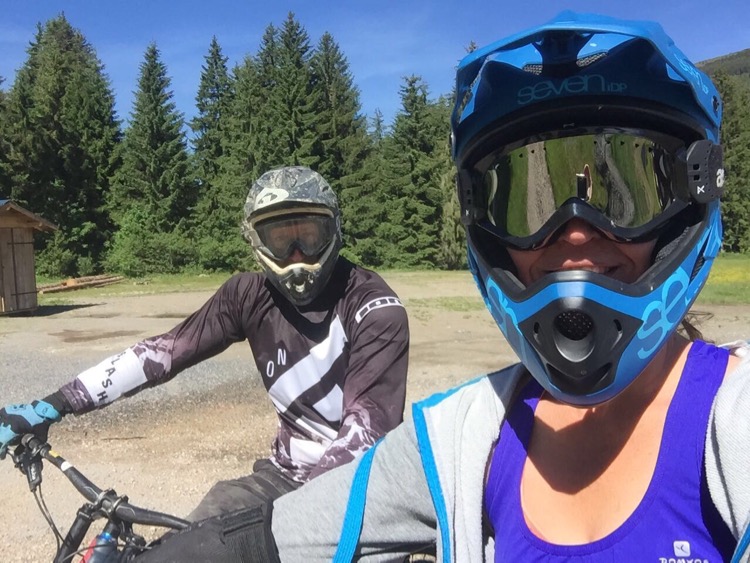 We've had a taster over the last couple of weeks, with the lifts opening early for the bank holiday weekends. But, summer starts in earnest tomorrow, with the bike lifts in Les Gets opening daily until 3rd September. On top of that, Crankworx starts on Wednesday! Wahoo! With some of the world's best gravity riders coming to battle it out in slopestyle, downhill and a bunch of other disciplines, there'll be events, DJs and concerts fuelling the party.
A week after that is the super popular Passportes du Soleil. (Unfortunately it was sold out by the time I got round to logging on for a ticket!) It's a lift assisted mountain bike tour of the Portes Du Soleil with local specialty food and drink stations on the way enjoyed by hundreds of like-minded dirt enthusiasts.
The buzz has been escalating with restaurants, bars and shops starting to open up again over the last couple of weeks.  The village is crawling with workers painting road markings, staining woodwork, planting flower-beds and hanging baskets, shaping jumps and servicing chairlifts. Les Gets is looking sharp!
Before the place is overrun, we thought we'd go and give Nina's new bike a proper run out. We've both treated ourselves to some new (used) downhill bikes this summer. As we've been out with the kids over the last couple of weekends, Nina hasn't had a chance to let hers stetch it's legs yet. We were going for a play on the jumps near the swimming lake in Les Gets but I drove up and dropped Nina at the Chavannes first so she could have a go on her first red run and get a feel for it before there's the added pressure of a chairlift full of spectators sailing overhead!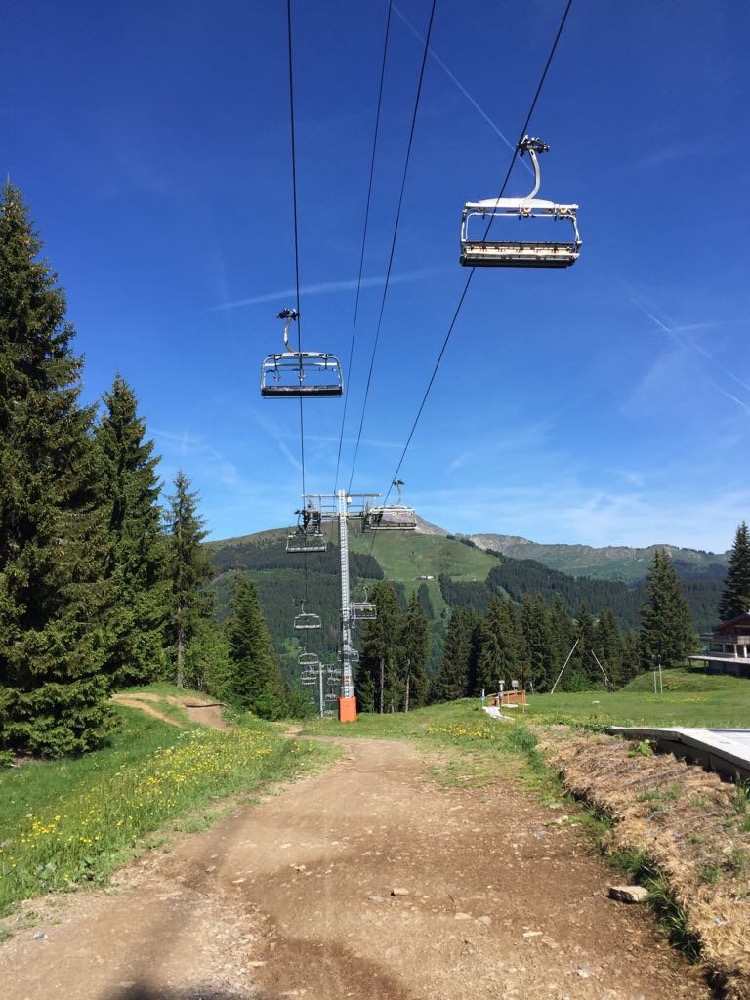 I dropped off a very nervous looking Nina and watched her gingerly pedal off in the rear view mirror as I set off driving back down to meet her at the jump park. By the time I got there she was already down, massive grin and catching some rays while she waited. "That was ace! I loved it!"
We had a few laps through the park practicing getting airborne and I worked on getting more comfortable with jumping gaps which gave me the willies last year. We decided to get a few pics as well, before we have to dodge the hoards of riders hurtling through.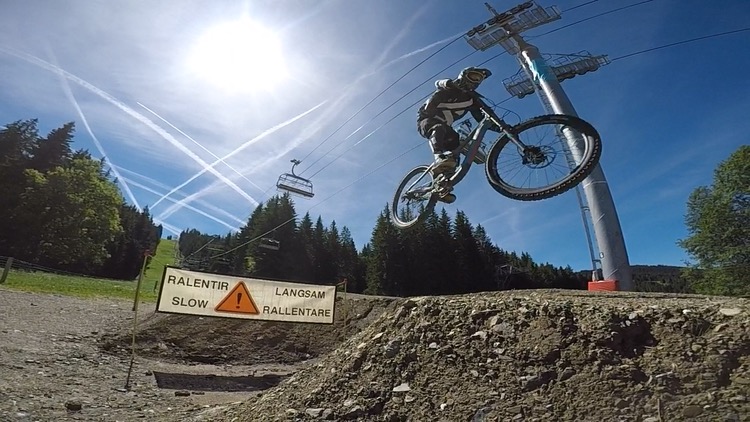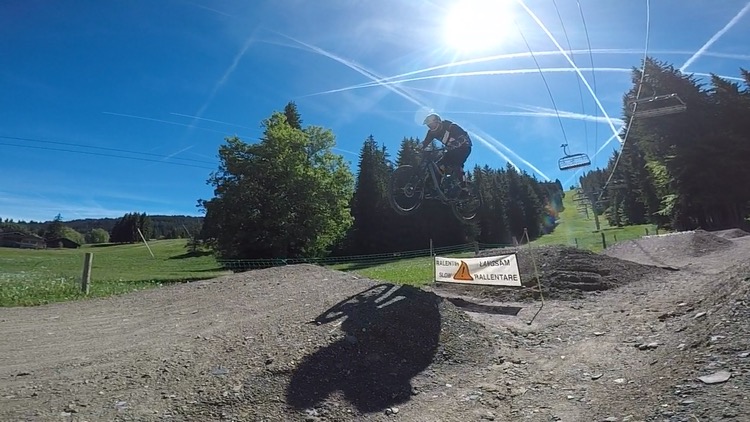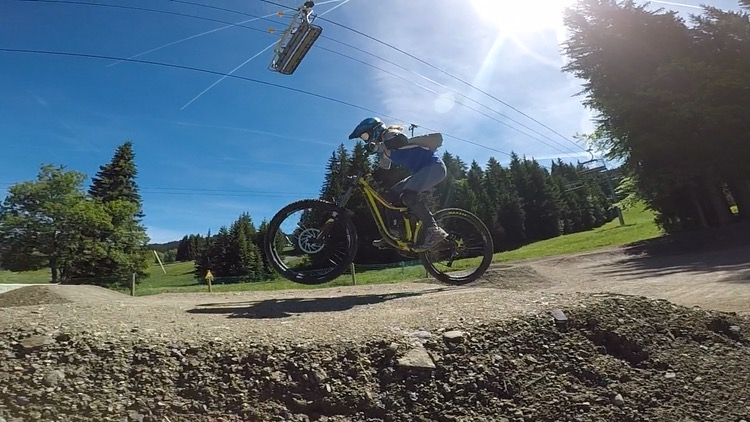 What a magnificent morning! After an hour or so we needed to get on but as we headed back to the van Nina said "I'm looking forward to doing that red again".
"D'you want me to drive you up again now?" I said.
"Yeah, why not?"
That's ma girl. 😉 xx