So. I'm just going to whisper it but… Things are looking a lot more promising than last year!.. Champéry partially opened for 2017/18 and we wasted little time checking it out!
The snow came in November, like last year, then it started to melt a bit, like last year, but then came more snow, not like last year! And colder temperatures, not like last year! And… it looks like they're set to stay low for the foreseeable future. Whoop!
2 weeks ago, Champéry announced that it would be the first resort in the Portes du Soleil to open for weekend operations 2017/18. We missed the first weekend but our winter tyres went on on Wednesday. We picked up our new PDS passes from the ticket office in Les Gets on Friday and headed off on Sunday for a family slide!
Incidentally, it's the first time we've ever boarded (with chairlifts) in November!
The drive from Les Gets is a beauty, down to Morzine, along the valley to Le Biot then up and over the Col du Corbier to Abondance. Continuing on this road, you drive through the other PDS resorts of La Chapelle d'Abondance and Châtel before climbing up and crossing the Franco-Suisse border. Now in Switzerland and Morgins, the road continues along the side of the valley to Champéry. An hour and a half after leaving home, we were in Champéry and blinking chilly it was too!
We kitted up and took the Champéry Telecabine car (one of only two lifts in operation this weekend) up to the top and strapped in for the first proper family ride of the season. The snow was perfectly dry, light and fluffy and there were a decent number of people out there enjoying it with us. The place was already pretty tracked out by the time we joined in but we had several laps of the Crosets lift (the other lift in operation) before heading to the Croix du Culet for lunch.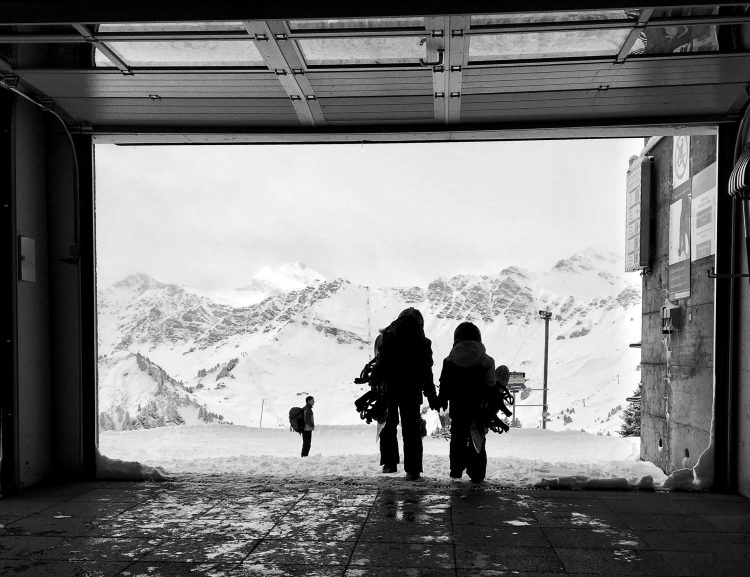 We gulped at the Swiss prices before deciding not to look at them and ordering what we wanted. Nina had a small beer and I opted for a healthy sparkling water only to find half a bottle of booze in my very tasty, meaty, bready, cheesy 'Croute Complet'.
Full of fuel and beside himself with excitement, T ambushed me with snowballs as we left the restaurant. He bent over to resupply, presenting me with a sitting target. I darted forward to kick his butt and send him face first into a snow drift only to slip spectacularly on the wooden decking. I went horizontal in the air, pausing for a second before clattering in a heap – much to the amusement of T and the rest of the patrons still enjoying their lunches!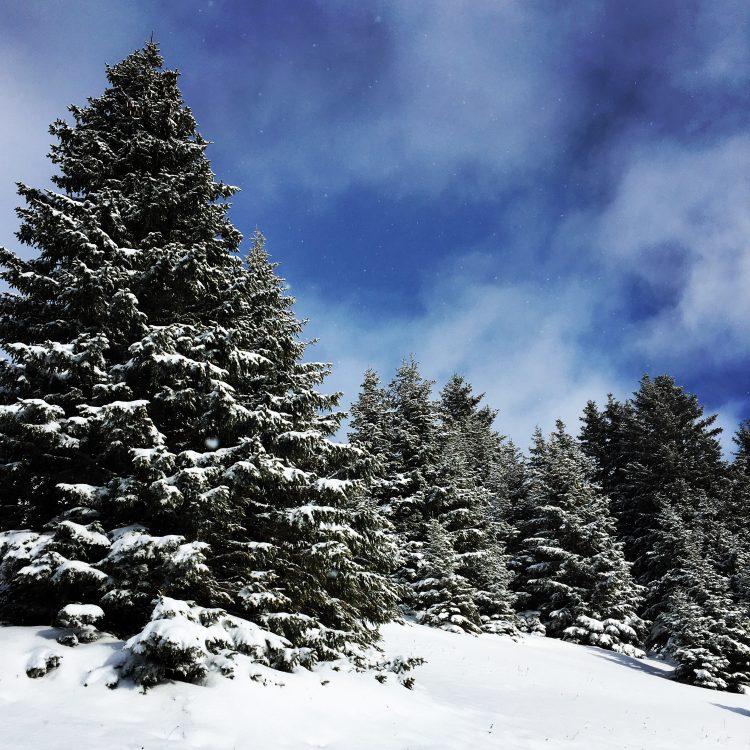 There was zero resistance to an afternoon of more shredding but after several more laps and as the sun started to wane, Iz was ready to call it a day. T wanted to do one more and it turned out to be the last lift of the day. We lucked out as a passing 'lifty' offered the two of us a ride back up to the telecabine station on his snowmobile! Talk about the icing on the cake!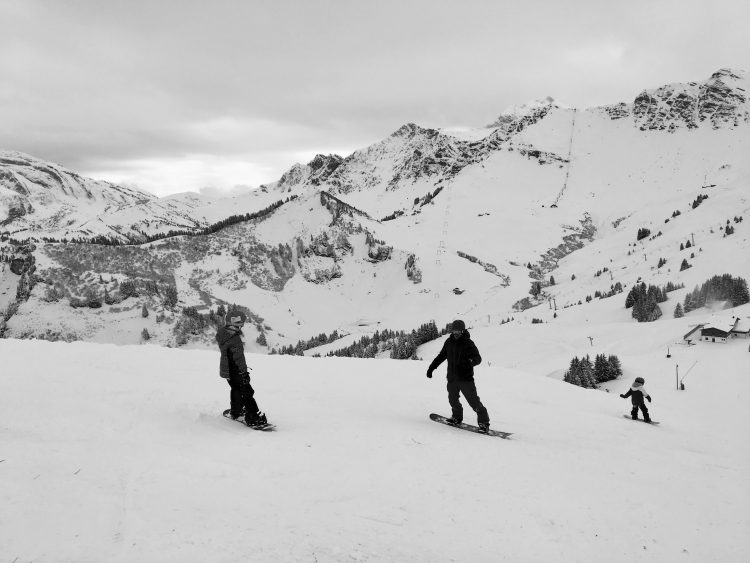 We drove home in falling snow and all nearly collapsed in a heap as we tumbled out of the van when we got home. There's a bit of work to be do on our snow legs!
A lovely day out and we won't have to go as far afield this weekend. On Monday, Châtel then Avoriaz announced they would be partially opening this weekend! Bravo!
After a few lean snow years, it's great to see some more relaxed faces in the run up to Christmas this year.
Fingers crossed this is the start of a good one…