Happy rules relaxation day! The 1km radius from home for 1 hour daily exercise limit of the last month in France was extended yesterday to 20km and 3 hours! Wahoo! Freeeeedom!
It feels like the whole world has opened up. In fact, I don't generally go much further than that very often anyway, so it kinda has…
As soon as the announcement was made last week, my first thought was… We need to go up something!.. Pronto!
Schlepping up a mountain, then standing on the top, drinking in spectacular views in every direction while the rest of 'your world' shrinks in size and significance beneath you is deliciously liberating. It's the perfect tonic to wash away the constraints of the last month and to toast the next phase of freedom. Get it while you can, eh?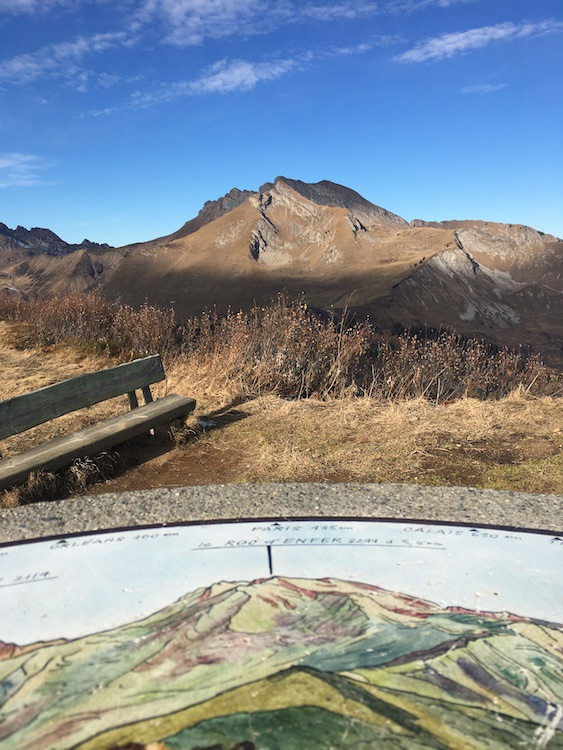 About a nano-second after the announcement was made, a message pinged in from ski club saying training was back on on Saturday morning so T was out of the hiking mission. I knew Nina might relish the prospect of an empty house and a couple of hours peace, so I'd be going with the 'big 'un'.
Probably more 'dragging along' than 'going with' actually… The obvious choice for a hike, family-fave and least likely to over-face your budding teenager… Let's hear it for Mont Chèry! Always a crowd pleaser.
There were plenty of great minds thinking alike up there yesterday and everyone had big smiles and a sprightly spring in their step. The cloud inversion lower down had squeezed even more people up, out of the fog and into the sunshine.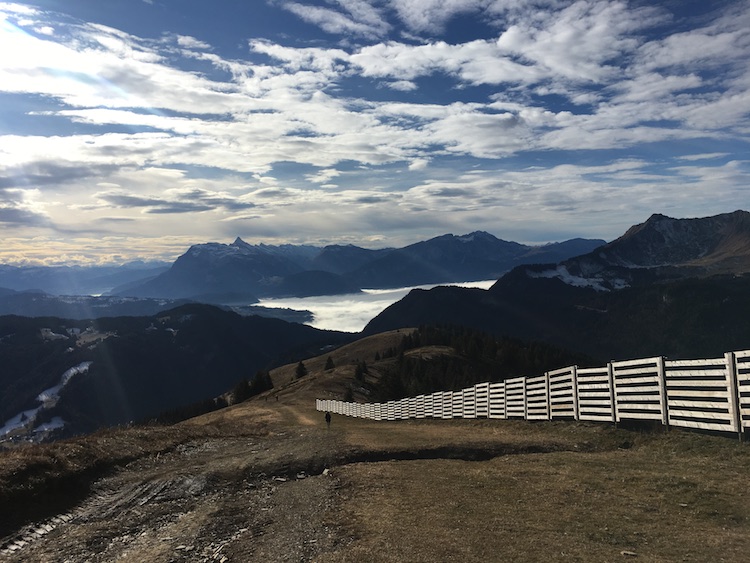 It only took about 50m of fresh air, elevated heartbeat and a rush of endorphins to shake 'Kevin the Teenager' off and we cracked on for a glorious, chatty hike up and down Chèry. If 'freedom', blue skies, sunshine and mountain views weren't a perfect recipe, some quality solo time with m'little lass was the absolute icing on the cake!.. Magic!
Check out those views. 😍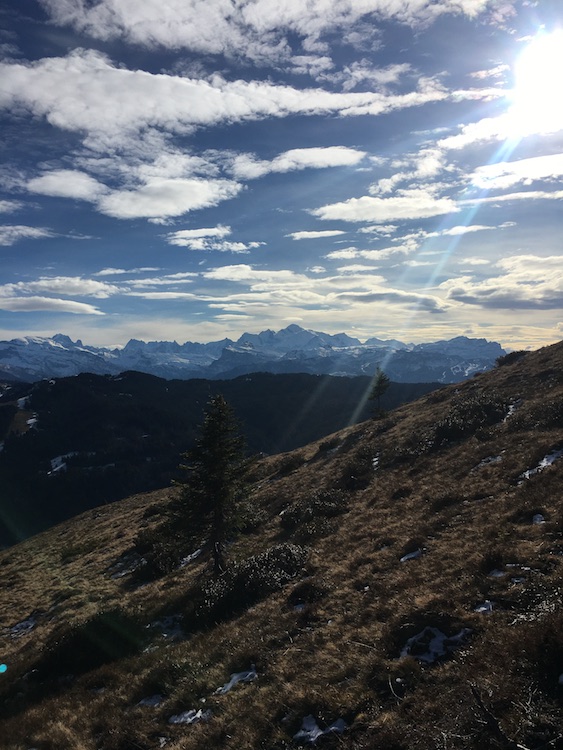 In the last week, the French government announced that ski lift operations won't be permitted over Christmas and New Year, and until sometime in January. The whole issue does look to be becoming a much bigger headache than anyone might have been expecting.
After President Macron said it was unlikely that resorts would be open for Christmas/New Year, then the PM confirmed the delayed opening of lift operations, I kind of shut off and got busy thinking about hiking Mont Chèry, perving over split-boards online, fantasising about skinning up the Valley de la Manche and looking forward to January.
What with quarantines, cancelled flights, package operators pulling out, bar/restaurant closures and high local infection rates, this step didn't seem like a massive surprise. I also thought, they've probably (hopefully!) modelled the outcomes and this way, maybe they'll get the rates down and allow uninterrupted opening until the end of the season to maximise ski season revenue. The government does want their cut of the cash as well, and it's not insignificant!
I had noticed a certain amount of resistance to the decision picking up on social media but figured that would pass until a mate sent a link to a Guardian article and I pulled my head back out of the sand and realised that we were in the midst of a minor 'scheisse' storm.
As you probably already know, the German, French and Italian governments all want a coordinated EU agreement on delayed opening of the ski slopes to reduce infection rates, reduce movement, contain the virus and share the economic burden before opening in January for the remainder of the season.
Switzerland, however gave a big Gallic shrug and said "Whatevs… tough turds, we're still open". Bulgaria and Austria, said: "Hang on a minute guys… That sounds like a better plan, we could do with the readies and if you force us to shut we're gonna need some compo."
Obviously, given that they're all 'neighbouring', if one of them isn't 'in', then people are going to travel all over the place to ski and the whole plan's going to wobble. You could end up taking the economic hit without the benefits.
On top of that, there's mounting pressure from the winter resorts, in France at least, for the government to rethink its decision. They're citing: disparities with the neighbouring Swiss approach, the impact on local economies with such a small window of revenue opportunity, national contributions, mental health, the 'reduced risk' given the outdoor and fresh air elements of the sport and how some hospitals are even being quoted as saying they'd be ready for winter sport admissions before Christmas.
I can't see the standing decisions being reversed but it'll be interesting to see how this one plays out… Snow-forecast.com has got a 'rolling news' feed which is useful for staying up-to-date with the latest 'openings' headlines.
In the meantime. Stay well, stay happy and be grateful that you're not in charge of managing this mess at the moment… Unless you are… In which case, stop reading this and get back to work!