I cannot believe how quickly time seems to be passing since our last post!
It always feels like things accelerate as the holiday seasons gear up but throw in the contrast to the strict Covid lockdown and our heads are spinning!
Our last post revolved around the first early opening weekend in Les Gets. Since that, we've had two more pre-opening weekends of lift access, both of which were full on mud-baths. Thankfully, the fine weather returned for full season opening on 20th June and the trails got baked hard and fast!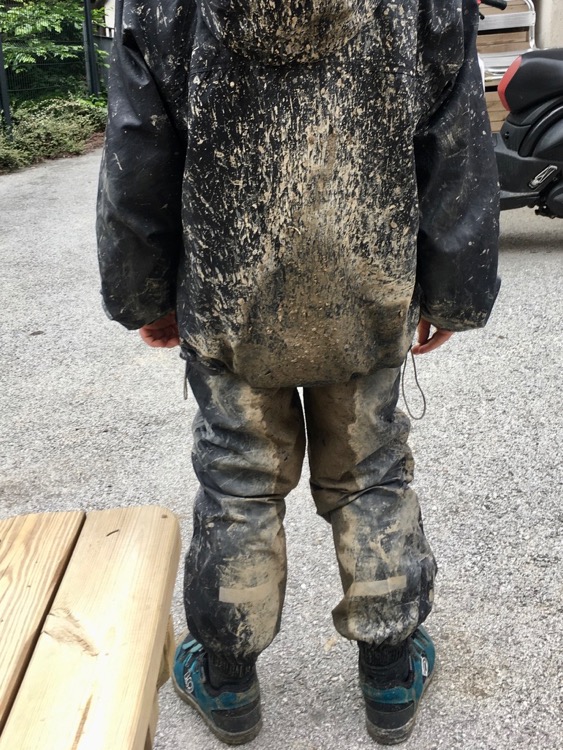 The Chavannes, the Nauchets, the Mont Chery gondola and the Point chairlift to Chèry summit are now all open on a daily basis. When we discovered that Les Chevrelles on Mont Caly was open for business, we wasted no time doing one of our favourite sunny afternoon family trips. Catching the lifts to the top of Mont Chèry, we walked down the ridge to Les Chevrelles for beers, ice creams, deck chairs and Mont Blanc veiws before descending back into Les Gets and home.
In fact, everything seems strangely normal. There's still the mask wearing, metre distancing and elbow bumping but traffic is up, construction projects are at full steam, bars and restaurants around town are open and busy, buses are running and the petit train is even doing laps. The requirement for masks on the chairlifts has been lifted in the last couple of days and to be honest… It all feels a little weird.
The population has already swollen and with this being a focal point for holiday makers from France, the UK and the rest of Europe it'll be interesting to see how busy it gets and what happens now quarantine restrictions are lifting, travel routes continue to open and the summer holidays begin.
In bike park news, there's a LOT of big changes. The team have levelled some of the iconic trails in Les Gets and supersized some of the trails. The Cow Gap – GONE! Oakley Sender – GONE! Wooden Trail Gap – GONE! In fact… Black Jump Park – GONE!
It looks like the vast majority of the Les Gets Black Jump Park has been flattened and in it's place is something that looks pretty intimidating (to us at least). It looks more like a dirt jump / slopestyle course with a lot of vert in the kickers and some switched camber transitions from take-off to landing. They're quite tightly packed as well so it looks like there's not a lot of time to think about things or to abort if you get it wrong. It could be a case of 'once you're in, you're in!' That's all still closed and under construction but we'll try and get a few more pics to share what's going on.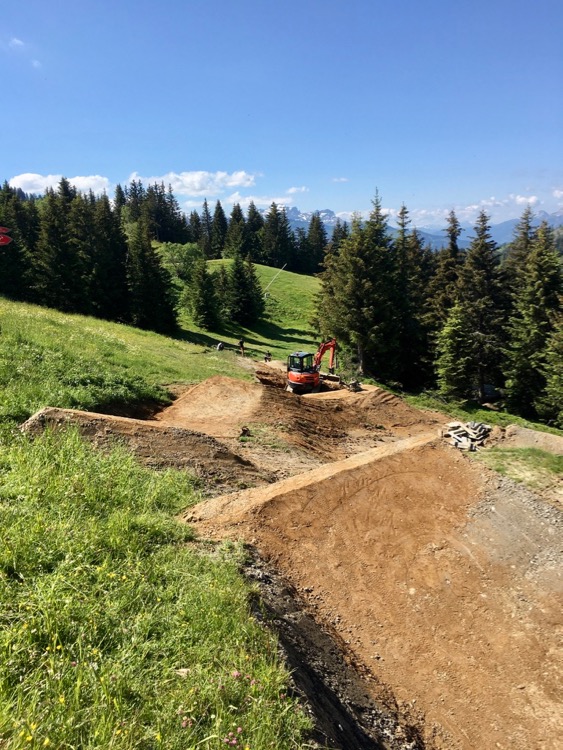 Another big change is the top section of Roue Libre, in particular from the small cattle grid above the 'Cow Gap' (someone did in fact accidentally jump a cow that had wandered onto the track and managed to capture it on their GoPro – it's still on YouTube) to the magic carpet ski lift.
The whole thing has been completely reworked with some big tables, berms, step-downs and step-ups. It's bigger and faster and three jumps in, there's a mahoosive booter which is dividing opinion. It currently requires extra pedalling after exiting the berm in order to clear it and the consequences of NOT clearing it could be painful.
I saw one guy come up just short and heard every last cc of breath exit his body as he compressed before his suspension rebounded him back into the air and over the landing for a second helping on the bellows. He stayed on board though, kept riding and hit the next jumps too. That jump might be beyond me but we'll see…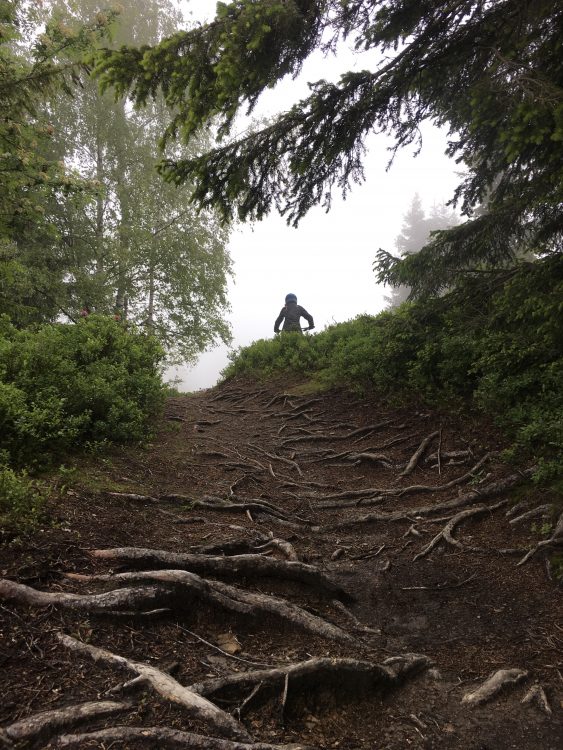 Another new section is the bottom of the red L'Encape which ends at the stream gap near the Nauchets lift. It has only just opened and I rode it for the first time yesterday and liked it a lot. Tight and whippy through the trees with poppy jumps. More of the same style that the park seems to be installing this year.
A big hit with local riders this year is the black run 'Canyon'. It has always been a rider's favourite but loggers had been working there since last season and word had it that it had been wrecked. Apparently, some remedial work was required and as soon as we checked it out, it was a treat, with a loamy base right through the length of it. That has packed and dried as the weather has improved and is now in terrific condition.
If I can get Roue Libre nailed (including the big booter), the run from the top of Chavannes down Rue Libre to Canyon may make the top of my "favourite laps" chart.
Bold moves and interesting stuff in the park and we're looking forward to getting to know it.
There's more new stuff opening up in Les Gets this summer. If you are visiting Les Gets and you're out for a bite to eat, there's a new gem in the centre of the village that's a bit different, very nice and worth a try.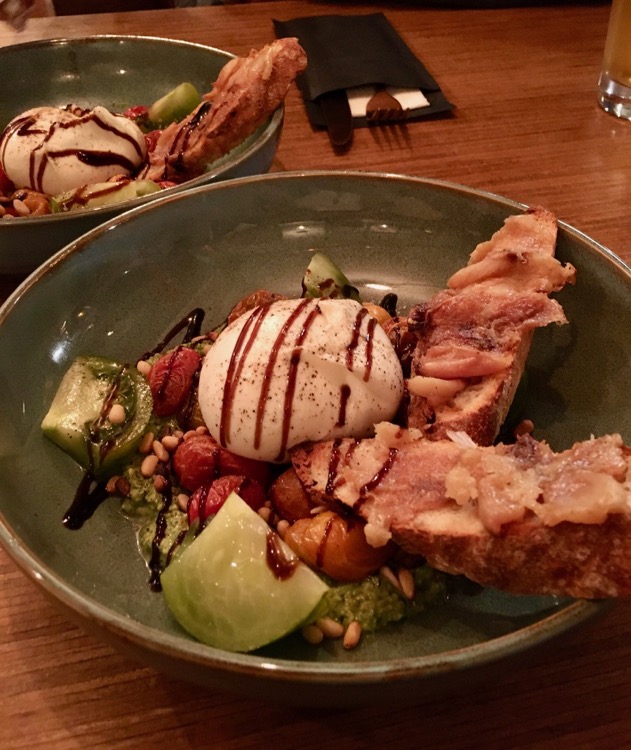 The man who brings us the best burgers in town (Home Burger) has opened up a new place across the street called Le Rendez-Vous which is a bit more refined, reasonable and very tasty. We really enjoyed it, the owner's a great host and could probably use a little support to keep things rolling at this tricky time.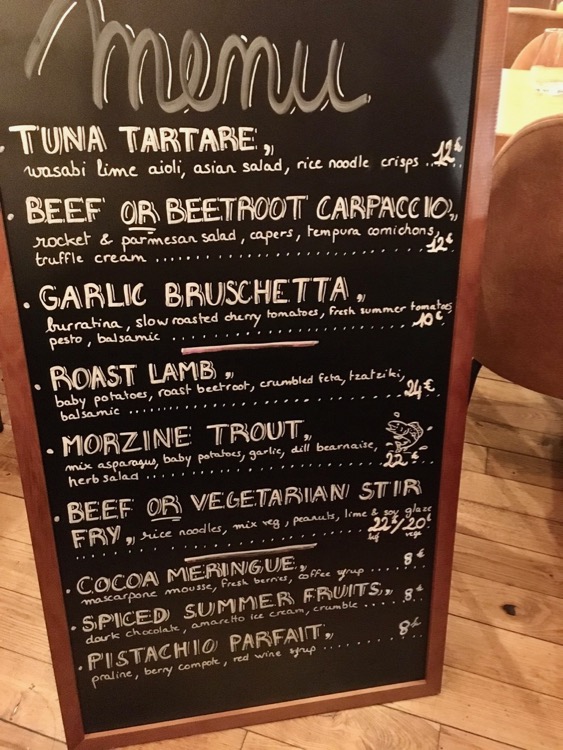 Another big launch for Les Gets this Summer is the new Alta Lumina which is an illuminated nocturnal walking experience. It's not finished yet and I'm not sure it's my cup of tea but there's one in Whistler and I'll keep an open mind and we'll try and check that out when we get chance to give you the skinny.
We've managed to squeeze in a very respectable helping of bike action so far, as a family, with mates and with club for T. Nina and I even managed a date ride over to Super Morzine this week with a spot of lunch at La Grenouille du Marais while the kids were briefly back at school.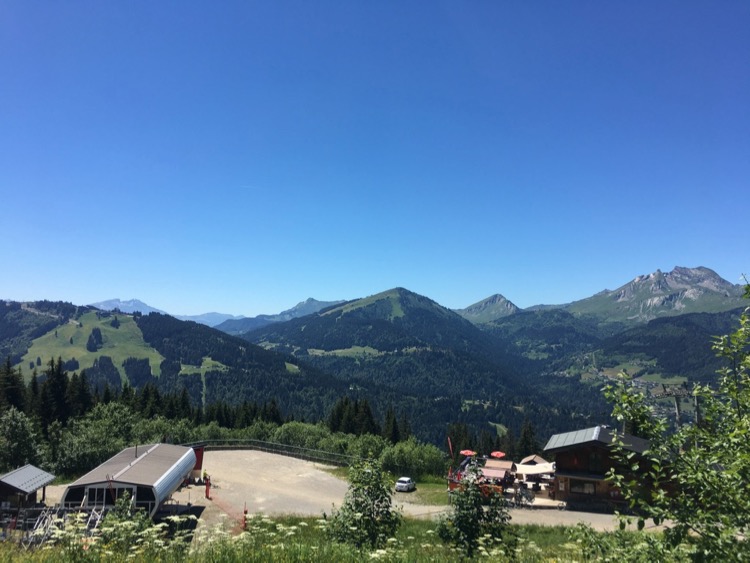 If it's not been biking, it's been the lake which the kids would spend every waking hour at, given half a chance. The Wibit opens this weekend and there's a team on filling and sanding the waterslide so the joins don't slice your back like they were starting to last year.
It has been so nice to get out and about again and enjoy some of the things we thought might not happen at all this summer. So many things feel like a massive bonus. We just need to get back to visit our families and then it's ALL good.
Bikes, hikes, lakes, streams, beers, food and sunshine. It might be tinged with a bit of weirdness but it also feels great! 'New normal' feels a lot like old normal and long may it continue.