Wahoo!.. What a belter!
Bike Park Les Gets 2020 opening weekend, bikes, perfect weather, prime trails, excellent vibe and… Uplift!!
We didn't know what this bank-holiday, opening weekend was going to look like with phase 1 of deconfinement restrictions still in place but the turnout was impressive and the control measures were straightforward. In fact, I dare say that the lift-queuing and turnstile access systems were better than the old ones.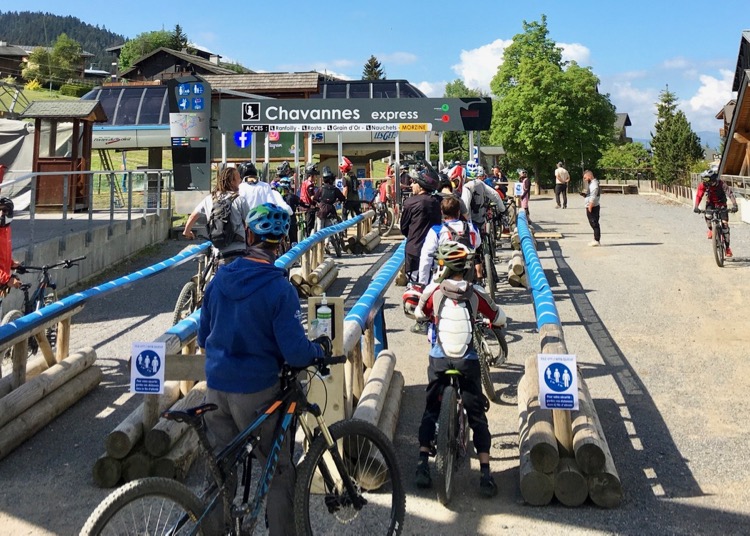 With most of the cafes and restaurants closed (other than a few take away options) it was lovely to see groups of riders dotted all over the mountain enjoying the sunshine and a relaxing picnic. The sight of ice cold takeaway pints being quaffed in the sunshine outside Llhotty's restaurant at the top of Nauchets is an image that seems to have emblazoned itself into my mind.
Whilst the lifts didn't open until 9.00am on Saturday morning, the ticket office opened on Friday at 2pm and T and I were there quick smart!
9.15am Saturday morning and we were back to catch our first lift of the 2020 season. There was a queue for the ticket office (no need for us – result!) but a small one for the Chavannes chairlift. We snapped some obligatory 'start of season' selfies on the lift up then got to work tearing down our old favourites, Coaching Track, L'Arpette, Tomawak, all with an accompanying soundtrack of "whoops" and "wahoos!" (Along with the odd "Yeet" after too much lockdown YouTube!)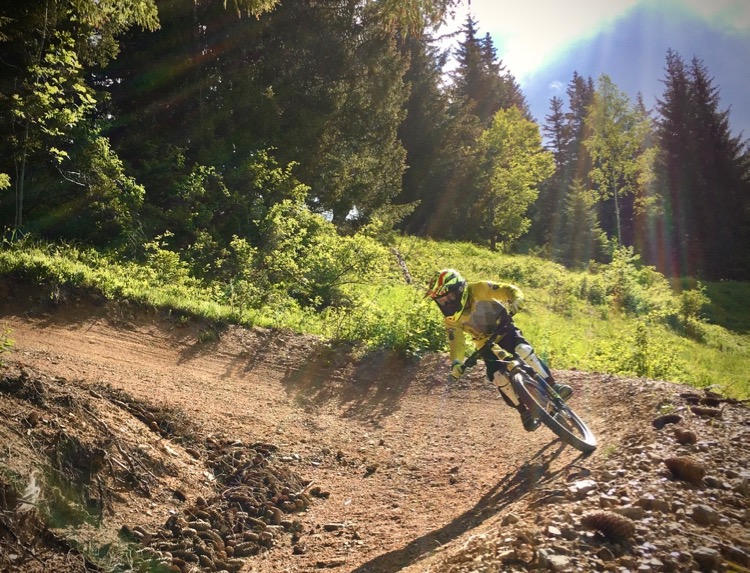 The trails were in terrific shape: dry smooth, grippy, a little bit tacky here and there in the woods and a bit loose off the main line. We lapped the Nauchets lift a few times before deciding to head home so that T could save some energy for an afternoon back out on the trails with bike club.
As we got to the bottom of the mainline 'Roue Libre' at 11ish, we could see everyone had finally surfaced from Saturday morning slumber, arrived after a 100km (or less) journey or just made it through the ticket queue and were now joining a massive queue to board the Chavannes chairlift.
I was just thinking to myself that getting out early was a good move and that I was glad I wasn't in that queue when a mate shouted from it! He was just heading up and asked was I? I said we were on our way home but I might catch up with him later. As soon as the words came out, the temptation had taken over and as we turned to ride away, I'd already decided I was heading straight back out. I dropped T at home, stuffed a sandwich and a couple of pints of water in me and headed back out.
Miraculously the queue had gone and my mate and another lad were only 5 minutes from the bottom. I waited and we caught the lift together, 2 per chair, opposite ends and 1m spacing at all other times. (I know it's 2m spacing in the UK and to be honest, the 1m here in France almost feels closer than I was comfortable with, pre-COVID 19. Haha!)
It's always nice to have a good neb from the lift and there were definitely a lot of decent riders out. As the day wore on, we clocked a bunch of pro-riders, the odd teams and social media regulars among the local riders and day-trippers.
With a lack of bike time under my belt this year, I was feeling rusty and nervous as things were about to kick up a gear from riding with T. The first couple of runs I was stiff and struggling with the niggling self-doubt that was dragging itself along behind my self confidence. "Maybe I can't do it anymore, maybe I've lost my bottle?.."
Then the switch clicked and the flow arrived!
Man! It feels so good when it comes together and that's the feeling we're all looking for. All of a sudden everything was faster, bigger, more relaxed and more fluid. I was hooking up the lines, finding speed and flow on all the features, looking further ahead and feeling my body and senses anticipating and reacting in harmony with the trails and the tracks. It probably doesn't look as good as it feels… But it feels gooood!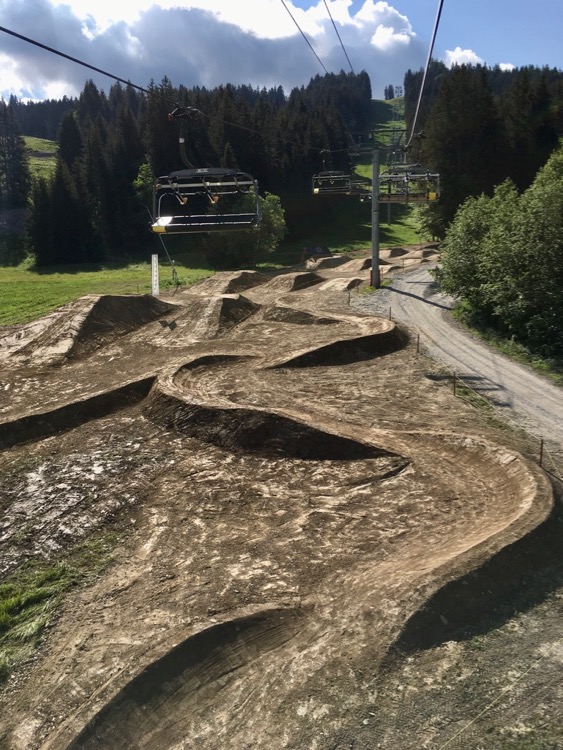 We blasted around the place for a couple more hours, feeding off each other's excitement before the call of other obligations and arrangements grew too loud to ignore any more and we headed home. I was buzzing for the rest of the day. What a day! Just a post-ride beer at Après Ski Bar missing from the equation now.
The rest of the weekend in Les Gets was more riding, more sunshine and more stoked riders.
With 5 hours of riding under his belt on Saturday and resembling a 90 year old hobbling around on Sunday morning, T took a firm pass on heading out again on Sunday. After Saturday, I couldn't resist and shouted my mate again for round 2. Still great fun but not as good as round 1. I should have taken a leaf out of T's book as I was stiff and fatigued and the trails were getting dustier and slippier. I was so tired after a couple of hours that I descended on a mixture of greens and tracks. Good, I had nothing left in the tank and it was a sensible decision not to keep pushing.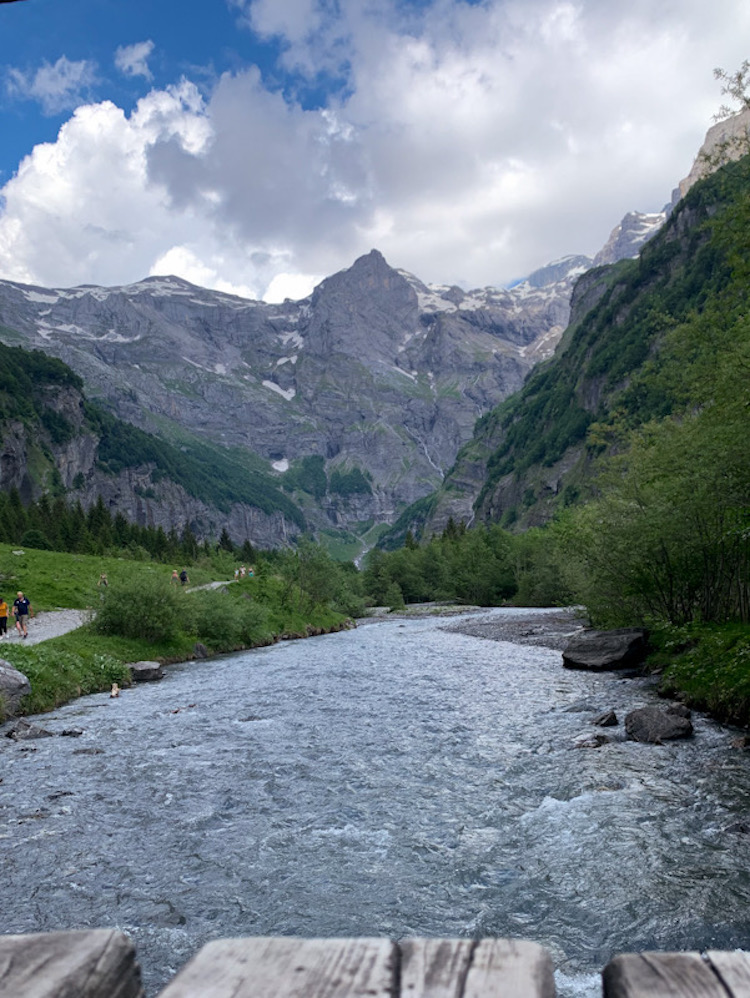 We all skipped Monday and after missing our regular family confinement walks went for one at the stunning Cirque fer a Cheval.
Les Gets got out of the blocks really well this year. As the first bike park in the French Alps (I think?) to open after confinement, they attracted a lot of attention, visitors and made a lot of people very happy. Just the ticket when we're all ready for a boost. I think the lifts actually opened earlier than they were planning to for 2020 and if we manage to keep the COVID numbers at bay, this could be a MEGA bike season. Closing isn't due until 20th Sept due to the UCI World Cup calendar meaning potentially 4 months of lift assisted uplift. Wahoo!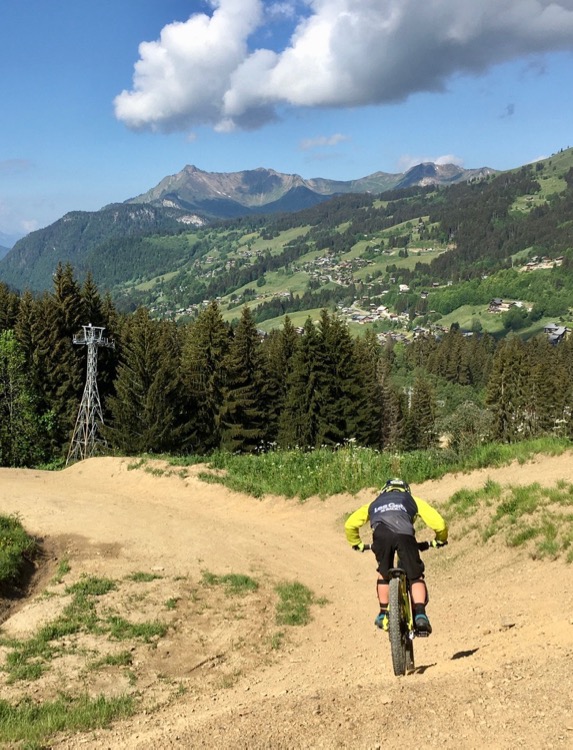 Yesterday marked the beginning of phase 2 of deconfinement here in France. The 100km travel restriction has been lifted. Lakes and beaches opened, restaurants and cafes are allowed to open with a number of restrictions on numbers so we'll wait and see what Saturday looks like when the lifts open again.